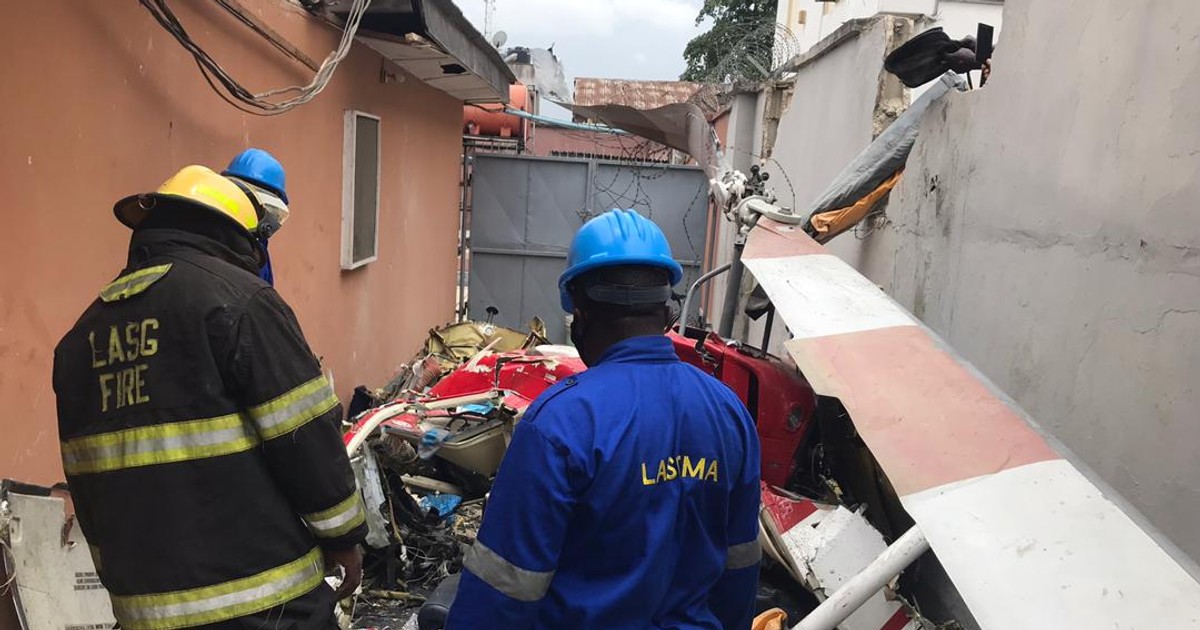 News
Tell your friends
The crashed helicopter had three occupants before it went down in a residential area.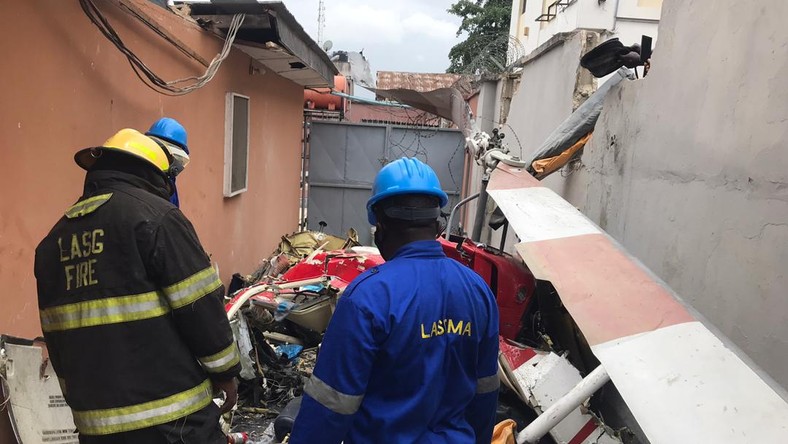 The helicopter, which came in from Port Harcourt, Rivers State, crashed into a building at 16A, Salvation, Opebi Road around 12 pm.
The Director-General of the Lagos State Emergency Management Agency (LASEMA), Olufemi Oke-Osanyintolu, said two men died on impact.
The third occupant of the helicopter, also a man, was rescued and taken to the Lagos State University Teaching Hospital (LASUTH).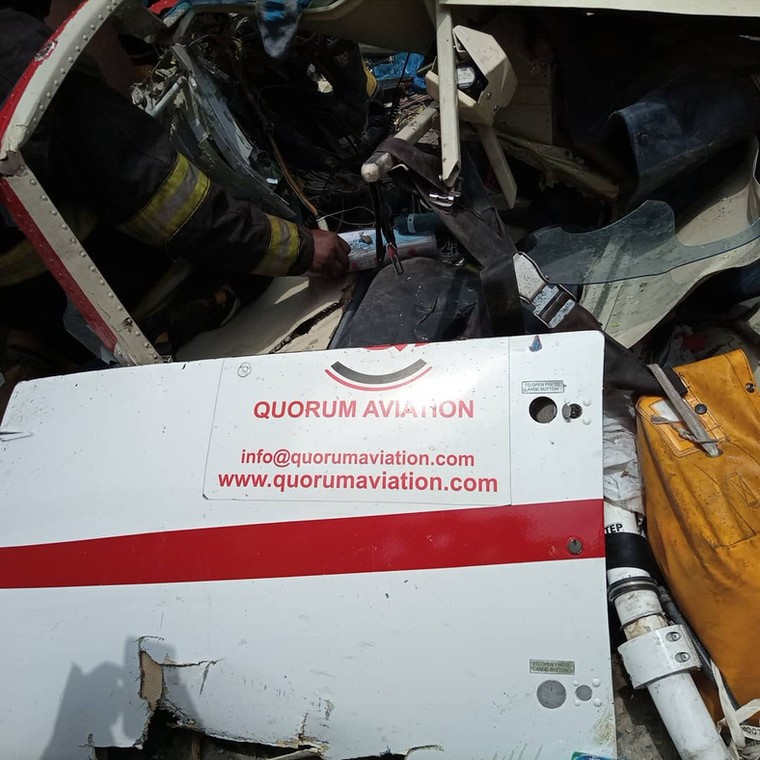 A vehicle parked inside the building was also damaged on impact, but no one on the ground was affected.
Recovery operation at the scene by LASEMA was done with other agencies including the Lagos State Fire, the Federal Airports Authority of Nigeria (FAAN), the Federal Road Safety Corps (FRSC), and the Lagos State Traffic Management Authority (LASTMA).
The Accident Investigation Bureau (AIB) recovered the black box of the helicopter and commenced investigations to determine what caused the crash.
Source: Pulse Nigeria
Tell your friends
Thank you! You have successfully subscribed to receive our newsletter pulse.ng
LIKE PULSE NIGERIA FOLLOW PULSE NIGERIA
Eyewitness? Submit your stories now via social or:
Email: eyewitness@pulse.ng
'We didn't rape her,' suspect confesses to killing UNIBEN student Uwa
Published Yesterday at 4:31 PM
'I disappointed myself and my family', Fani-Kayode apologises for assaulting journalist
Published Last Friday at 10:12 PM
60 federal agencies including FIRS, Customs to be barred from getting allocations from next year
Published Today at 7:41 AM
How doctors are treated like slaves in Abuja COVID-19 isolation centers and owed allowances for months [Pulse Exclusive]
Published Yesterday at 7:05 AM
Sanwo-Olu asks Lagos tertiary institutions to reopen on Sept 14
Published Yesterday at 6:17 PM
President Buhari has ended estimated billing of electricity
Published Last Thursday at 9:24 AM
Suspect arrested for UNIBEN student Uwa's rape, murder says gang was paid N1 million
Published Last Thursday at 9:20 AM
Nigeria fires strong warning at Ghana over harassment of Nigerians
Published Last Friday at 4:21 PM
Sanwo-Olu visits helicopter crash scene, promises to rebuild damaged structure
Published Yesterday at 7:23 PM
Source: Pulse Nigeria.