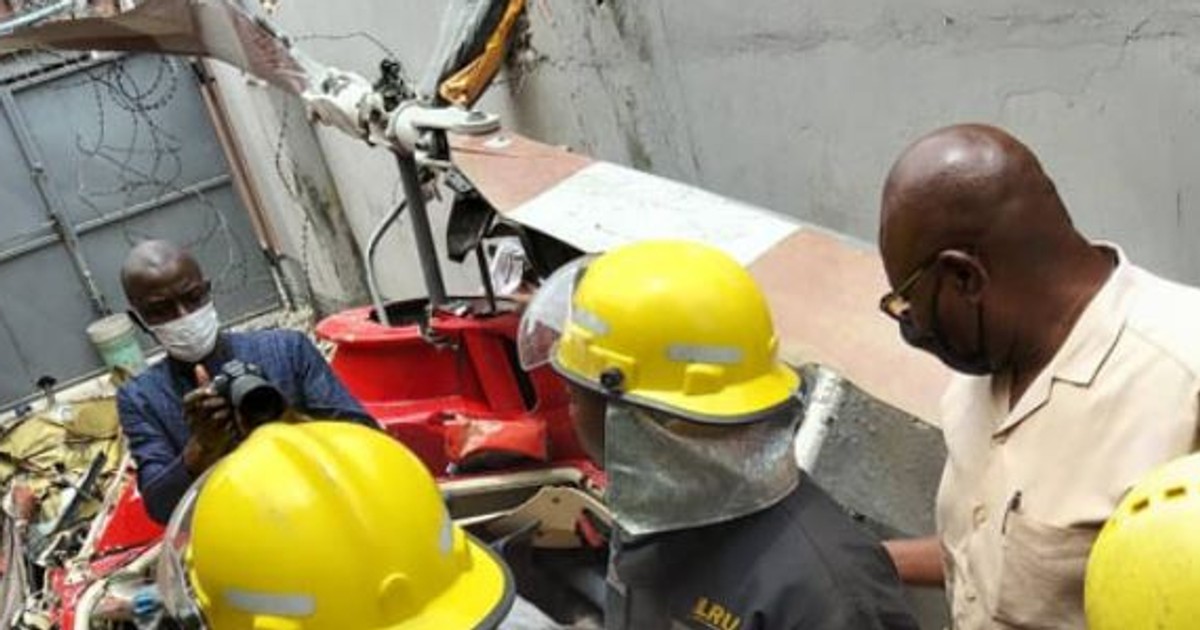 News
Tell your friends
The third crew member of the helicopter that crashed into a building at Opebi in Lagos has died.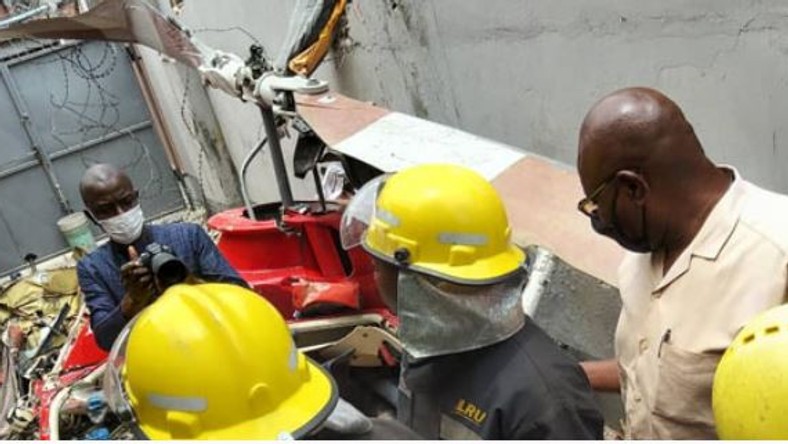 "I am already telling you that. I confirm to you that the third person has died." He said.
This is coming hours after the victims of the crash Quorum Aviation, the company that owns the helicopter identified the three victims, but the company did not disclose the names of the victims.
The company in a statement issued after the incident said, "As soon as we received news of the accident, we promptly informed the aviation authorities, Accident Investigation Bureau and the Nigerian Civil Aviation Authority.
"Preliminary reports indicate that of the three souls on board — all crew, two of the crew members lost their lives whilst the third one is currently receiving treatment at a hospital.
"We have been made to understand that nobody in the building, nor in the vicinity was injured for which we are grateful.
ALSO READ: Victims of Lagos helicopter crash identified
Meanwhile, the Accident Investigation Bureau said it has launched an investigation into the accident.
Source: Pulse Nigeria
Tell your friends
Thank you! You have successfully subscribed to receive our newsletter pulse.ng
LIKE PULSE NIGERIA FOLLOW PULSE NIGERIA
Eyewitness? Submit your stories now via social or:
Email: eyewitness@pulse.ng
'I disappointed myself and my family', Fani-Kayode apologises for assaulting journalist
Published Last Friday at 10:12 PM
'We didn't rape her,' suspect confesses to killing UNIBEN student Uwa
Published Yesterday at 4:31 PM
How doctors are treated like slaves in Abuja COVID-19 isolation centers and owed allowances for months [Pulse Exclusive]
Published Yesterday at 7:05 AM
Sanwo-Olu asks Lagos tertiary institutions to reopen on Sept 14
Published Yesterday at 6:17 PM
Suspect arrested for UNIBEN student Uwa's rape, murder says gang was paid N1 million
Published Last Thursday at 9:20 AM
Nigeria fires strong warning at Ghana over harassment of Nigerians
Published Last Friday at 4:21 PM
President Buhari has ended estimated billing of electricity
Published Last Thursday at 9:24 AM
60 federal agencies including FIRS, Customs to be barred from getting allocations from next year
Published Today at 7:41 AM
Victims of Lagos helicopter crash identified
Published Last Friday at 7:44 PM
Source: Pulse Nigeria.