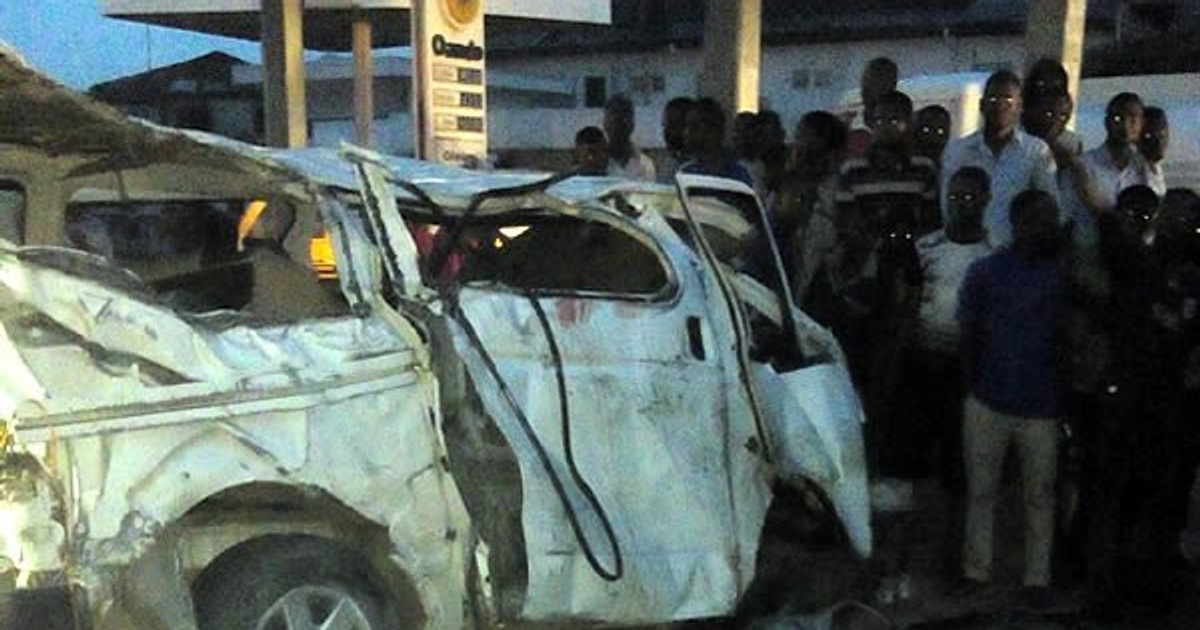 News
Tell your friends
The Federal Road Safety Corps (FRSC), Ondo State Command, on Tuesday confirmed five persons dead and eight others injured in a road crash which occurred along Owo-Akure expressway in the state.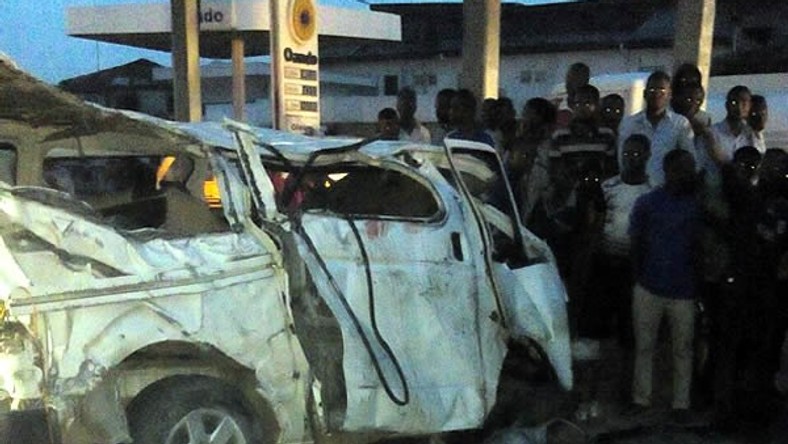 Hassan, who explained that the accident occurred on Sunday, said it involved a J5 bus marked LSR 855 XF and a truck with registration number, AKD 880 XX.
According to him, the crash was caused by speed violation and loss of control on the part of the vehicles.
"On Sept.13 at about 09.23hrs, two vehicles were involved in an accident at Emure in Owo Local Government Area of the state.
"A total of 13 people were involved in the crash which resulted in the death of five persons on the spot while eight others sustained leg and head injuries.
"The victims were taken to Federal Medical Center (FMC), Owo, while the corpses were deposited at the center's morgue," he said.
Author: News Agency Of Nigeria Source: NAN
Tell your friends
Thank you! You have successfully subscribed to receive our newsletter pulse.ng
LIKE PULSE NIGERIA FOLLOW PULSE NIGERIA
Eyewitness? Submit your stories now via social or:
Email: eyewitness@pulse.ng
Edo Election: Live Updates as South South State elects new governor
Published Yesterday at 9:59 AM
The wishes of the people should be respected as Edo chooses a Governor today [Pulse Editorial]
Published Yesterday at 9:06 AM
Edo governorship election is really all about Oshiomhole [Pulse Editor's Opinion]
Published Last Friday at 7:56 AM
Federal government apologises, says bank self certification form is not for everyone
Published Last Friday at 11:30 AM
Visa Ban: FG says sanctioning electoral offenders disrespectful to Nigeria's sovereignty
Published Yesterday at 7:47 AM
Edo Election: Obaseki expresses disappointment, says INEC should have prepared better
Published Yesterday at 1:28 PM
Edo Election: 'Over 300 policemen lay siege to Wike's hotel', PDP cries out
Published Last Friday at 8:32 PM
No vote for Obaseki as Ize-Iyamu polls 1,201 at Oshiomhole's polling unit
Published Yesterday at 8:01 PM
Meet Kiddwaya's dad, the flamboyant moneybag who returned to the limelight following his son's exploits at BB Naija
Published Last Monday at 8:48 AM
Source: Pulse Nigeria.