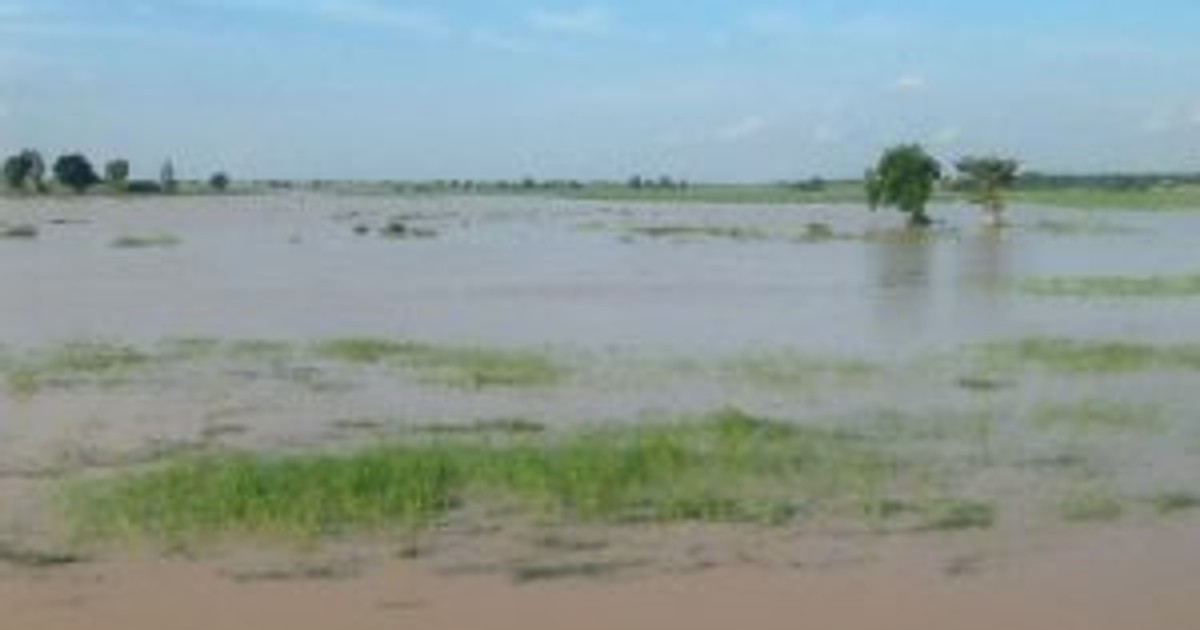 News
Tell your friends
The Katsina State Emergency Management Agency (SEMA), on Tuesday confirmed that eight persons had died, while 25,961 buildings were affected by floods in parts of the state.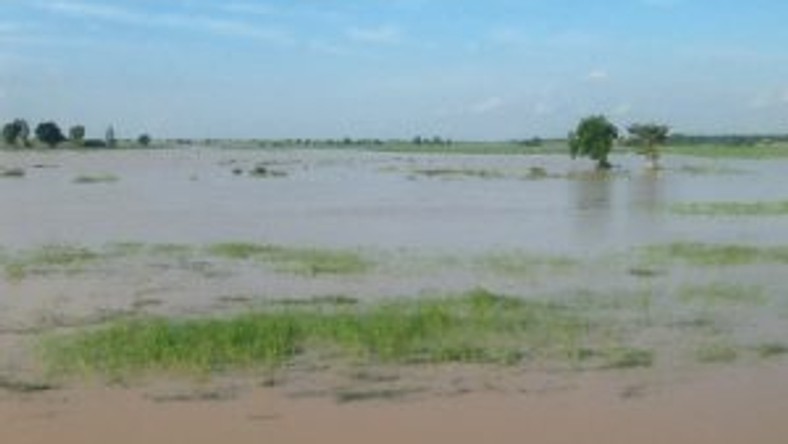 Nasamu, who spoke through the agency's Public Relations Officer, Mr Umar Mohammed, said that about 17 people sustained various degree of injuries from the disaster across the state.
He revealed that all the 34 Local Government Areas (LGAs) of the state had been affected by flood disaster from January 2020 to date.
According to him, 103 houses were affected by floods in Kankara LGA, being the lowest number in the state, while Katsina LGA recorded the highest with 3,568 houses affected.
ALSO READ: Flood displaces 1,000 persons, submerges farmlands in Anambra community
He further said that about 7,019 hectares of farmlands were submerged by the flood in various parts of the state with crops worth millions of Naira destroyed during the period under review.
He said the agency had already assessed the havoc wreaked by the disaster and assured that the state government would assist the victims in order to ameliorate their plight.
Nasamu further called on the Presidential Committee on Flood Relief and Rehabilitation, Ministry of Humanitarian Affairs and Disaster Management and the National Emergency Management Agency (NEMA) to come to the aid of the victims.
Author: News Agency Of Nigeria Source: NAN
Tell your friends
Thank you! You have successfully subscribed to receive our newsletter pulse.ng
LIKE PULSE NIGERIA FOLLOW PULSE NIGERIA
Eyewitness? Submit your stories now via social or:
Email: eyewitness@pulse.ng
Federal government apologises, says bank self certification form is not for everyone
Published Yesterday at 11:30 AM
Edo governorship election is really all about Oshiomhole [Pulse Editor's Opinion]
Published Yesterday at 7:56 AM
The federal government's decision to stress bank account holders is ridiculously dumb [Pulse Editor's Opinion]
Published Yesterday at 3:38 AM
FG orders Nigerians with bank accounts to obtain and submit Self-Certification form
Published Last Thursday at 9:46 PM
Meet Kiddwaya's dad, the flamboyant moneybag who returned to the limelight following his son's exploits at BB Naija
Published Last Monday at 8:48 AM
Yahaya Bello unhappy with US decision to ban election riggers in Nigeria
Published Yesterday at 10:26 AM
El-Rufai signs new law to punish rapists with castration, removal of Fallopian tubes
Published Last Thursday at 11:01 AM
Plateau research team develops herbal cure for COVID-19
Published Yesterday at 4:23 PM
Edo Election: 'Over 300 policemen lay siege to Wike's hotel', PDP cries out
Published Yesterday at 8:32 PM
Source: Pulse Nigeria.