A Popular Nigerian Pastor Has Been Shot 10 Times In The Chest By Unknown Assassins
The way bad things are happening these days is becoming too alarming.
News just reached me now that a popular Man of God in Nasarawa State has been shot 10 times in the chest by unknown assassins.
The pastor's name is Chief Amos Ewa, and from the information gathered, he was also the village head of Odu in Nasarawa State.
From the information gathered, the assassins infiltrated the chief of Odu palace in Udege Development Area in Nasarawa State around 9pm on the 31st of July, and openly fired at the monarch, killing him on the spot.
Chief Ewa was a retired police officer, and a dedicated Educational leader of the Evangelical Church Winning All(ECWA).
Residents believe the Assassins knew the way well judging from how they broke in, but investigations are still ongoing by the police with regards to the crime.
See photos of pastor Amos Ewa who was a village head in Our.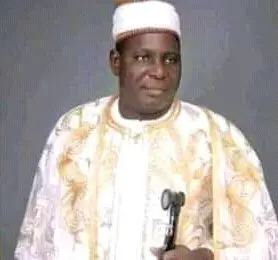 What do you think of his death?
Share your thoughts through the comment section below.