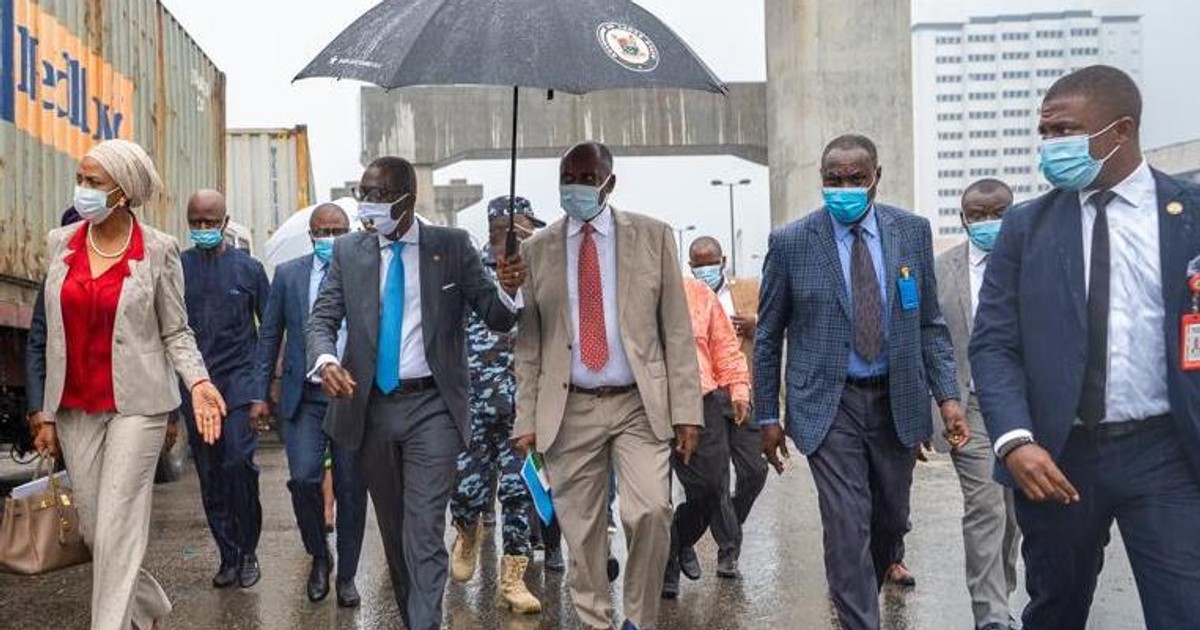 News
Tell your friends
The Minister of Transportation, Mr Rotimi Amaechi, on Tuesday met with the Lagos State Governor, Mr Babajide Sanwo-Olu and other relevant maritime stakeholders, over the defacing of the Marina.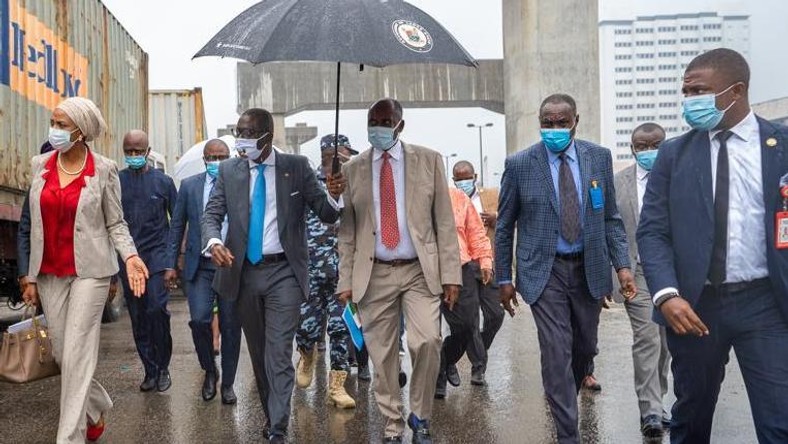 He said that the agreement was reached with the stakeholders at a meeting held at the State House, Lagos, after which they inspected the barge at the Marina.
"We have agreed that all maritime activities by private operators should cease until they renew their licenses.
"NPA should also stop issuing barge operations permits, pending when each person will come back to NPA, NIWA and Lagos State Government, to renew such approvals.
ALSO READ: Sanwo-Olu, Amaechi visit scene of train accident that claimed 2 lives
"The decision was reached because they are defacing the Marina, and we need to stop that," Amaechi said.
Meanwhile, Sanwo-Olu said that some of the approvals for barges came from the Federal Ministry of Works and Housing, adding that the Lagos State Government would take up the issue with the ministry.
"We will also be talking to the Federal Ministry of Works and Housing because we understand that some approvals came from them; so, we will also take up that responsibility," he said.
Author: News Agency Of Nigeria Source: NAN
Tell your friends
Thank you! You have successfully subscribed to receive our newsletter pulse.ng
LIKE PULSE NIGERIA FOLLOW PULSE NIGERIA
Eyewitness? Submit your stories now via social or:
Email: eyewitness@pulse.ng
Federal government apologises, says bank self certification form is not for everyone
Published Yesterday at 11:30 AM
Edo governorship election is really all about Oshiomhole [Pulse Editor's Opinion]
Published Yesterday at 7:56 AM
The federal government's decision to stress bank account holders is ridiculously dumb [Pulse Editor's Opinion]
Published Yesterday at 3:38 AM
FG orders Nigerians with bank accounts to obtain and submit Self-Certification form
Published Last Thursday at 9:46 PM
Meet Kiddwaya's dad, the flamboyant moneybag who returned to the limelight following his son's exploits at BB Naija
Published Last Monday at 8:48 AM
Yahaya Bello unhappy with US decision to ban election riggers in Nigeria
Published Yesterday at 10:26 AM
El-Rufai signs new law to punish rapists with castration, removal of Fallopian tubes
Published Last Thursday at 11:01 AM
Plateau research team develops herbal cure for COVID-19
Published Yesterday at 4:23 PM
Edo Election: 'Over 300 policemen lay siege to Wike's hotel', PDP cries out
Published Yesterday at 8:32 PM
Source: Pulse Nigeria.