Tell your friends
The Bauchi State Commissioner for Commerce and Industries, Alhaji Mohammed Sadiq, has resigned his appointment.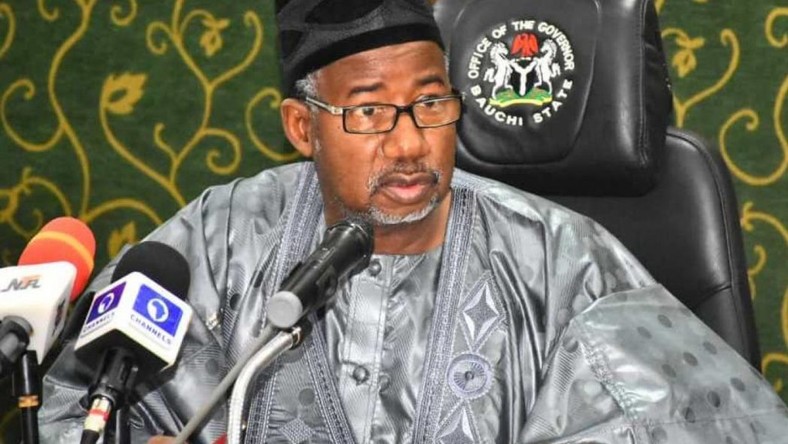 He said he tendered the letter of resignation on Wednesday, adding that he was no more Commissioner, Ministry of Commerce and Industries and member of the State Executive Council.
"It is a rare privilege and opportunity to have served my state in such an exalted position.
"I thank the Executive Governor, Bala Mohammed, for the wonderful opportunity accorded to me.
"In the same vein, I must appreciate my boss, Yakubu Dogara, for his usual support and the role he played in influencing same," he said.
Sadiq said he worked with his colleagues in the Executive Council (EXCO) and the ministry as a formidable team.
He said he enjoyed the understanding of his family at such a trying time to take the decision.
"I beseech God to forgive all my wrongs and the general public and colleagues to pardon me.
"I urge you to help me, pray God to grant me success, contentment and peace of mind in my new endeavor " he said.
Author: News Agency Of Nigeria Source: Pulse Nigeria
Tell your friends
Thank you! You have successfully subscribed to receive our newsletter pulse.ng
LIKE PULSE NIGERIA FOLLOW PULSE NIGERIA
Eyewitness? Submit your stories now via social or:
Email: eyewitness@pulse.ng
Lawyers are boycotting NBA conference in protest of El-Rufai
Published Last Tuesday at 7:30 PM
7 more final year students writing WASSCE in Gombe test positive for COVID-19
Published Yesterday at 9:11 AM
Court frees 2 suspects arrested for NAF pilot Arotile's murder as prime suspect faces trial
Published Yesterday at 3:33 PM
NDLEA uncovers 40ft container of tramadol, others in Lagos
Published Last Wednesday at 1:43 PM
NBA kicks El-Rufai out of annual conference after protests by lawyers
Published Yesterday at 6:11 PM
Bauchi Commissioner sends resignation letter to Gov. Mohammed, thanks Dogara for support
Published Yesterday at 9:58 AM
IGP Adamu says Sudanese, Malians among bandits arrested in the North
Published Yesterday at 11:44 AM
Boko Haram attacks Kukawa 2 weeks after long-suffering IDPs returned home
Published Last Wednesday at 2:41 PM
Leaked video: Presidency denies plans to arrest PDP members ahead of Edo election
Published Last Wednesday at 8:46 AM
Source: Pulse Nigeria.