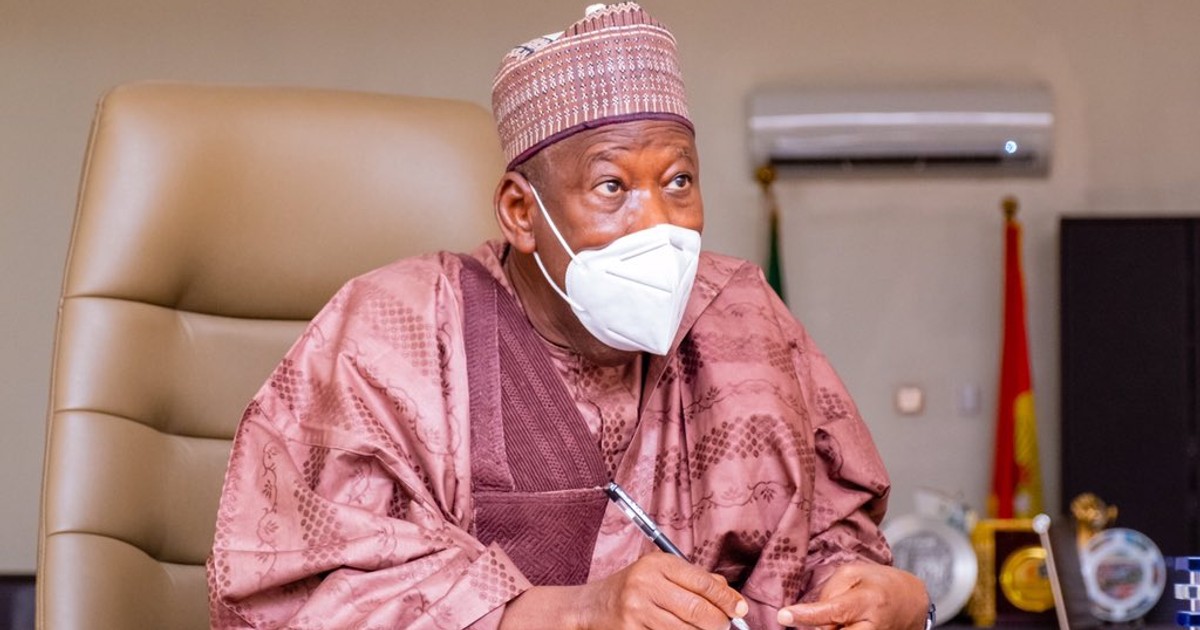 News
Tell your friends
Ganduje says if the singer fails to appeal the judgement within 30 days, he would waste no time in signing his death warrant.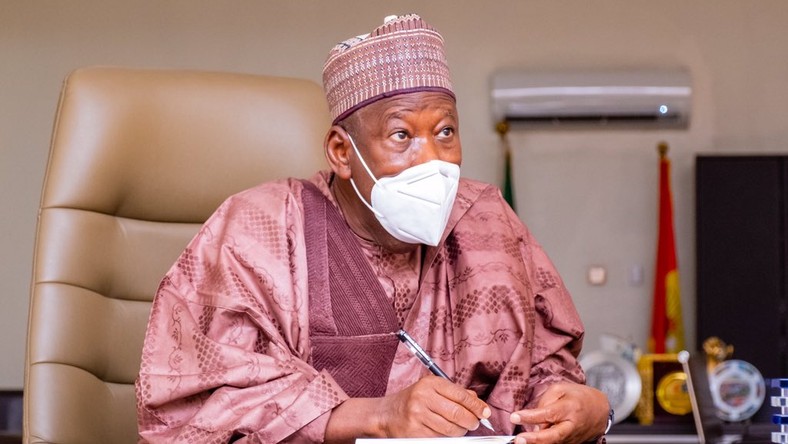 The 22-year-old singer had in March composed a song that was said to have contained blasphemous lines against the Prophet Muhammad and also shared the song on a Whatsapp group.
In August, an Upper Shariah Court sitting in Kano sentenced Aminu-Sharif to death by hanging over the blasphemous song.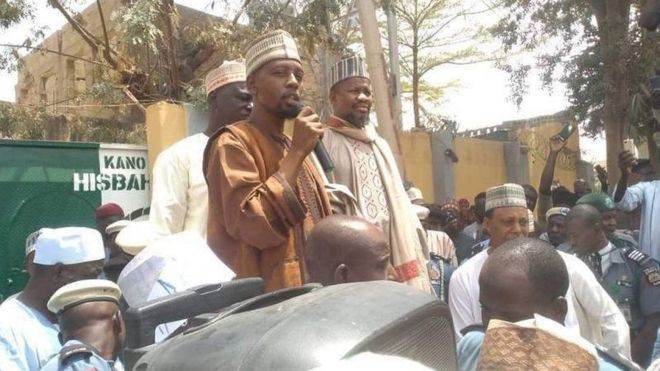 Speaking on Thursday, August 27, 2020, after a stakeholders' meeting over the issue, Ganduje said the singer had been given a 30-day grace to appeal the judgement.
The governor said if the convict failed to do so, he would waste no time in signing the execution order.
ALSO READ: Shariah court in Kano sentences another man to death by stoning
Ganduje said, "In the event, the convict appeal the judgement, we shall wait and follow the case up to the appeal court. If he further appeals to the Supreme Court, we shall follow the case there.
"If the Supreme Court upholds the two lower court judgement, the governor of Kano state will not add one minute to sign the execution order."
Ganduje also lamented the growing incidences of blasphemy in recent times, saying the government would not rest on its oars until it contains the situation.
Source: Pulse Nigeria
#YAHAYA SHARIF-AMINU #SHARIAH LAW #GANDUJE #BLASPHEMY
Tell your friends
Thank you! You have successfully subscribed to receive our newsletter pulse.ng
LIKE PULSE NIGERIA FOLLOW PULSE NIGERIA
Eyewitness? Submit your stories now via social or:
Email: eyewitness@pulse.ng
60 federal agencies including FIRS, Customs to be barred from getting allocations from next year
Published Yesterday at 7:41 AM
'We didn't rape her,' suspect confesses to killing UNIBEN student Uwa
Published Last Saturday at 4:31 PM
How doctors are treated like slaves in Abuja COVID-19 isolation centers and owed allowances for months [Pulse Exclusive]
Published Last Saturday at 7:05 AM
'I disappointed myself and my family', Fani-Kayode apologises for assaulting journalist
Published Last Friday at 10:12 PM
President Buhari has ended estimated billing of electricity
Published Last Thursday at 9:24 AM
Amaechi says Chinese company is set to build $50m Daura University for free
Published Yesterday at 3:02 PM
Suspect arrested for UNIBEN student Uwa's rape, murder says gang was paid N1 million
Published Last Thursday at 9:20 AM
Kaduna government, Police remain silent 1 week after JSS 3 students were kidnapped
Published Yesterday at 7:58 AM
Oyedepo says he'll lay his bare hands on COVID-19 patients and breath into them if they're brought to him
Published Yesterday at 7:57 PM
Source: Pulse Nigeria.