News
Tell your friends
President Muhammadu Buhari has joined government and indigenes of Adamawa State in mourning the passing of Hajiya Khadija Musdafa, matriarch of the Musdafa royal family.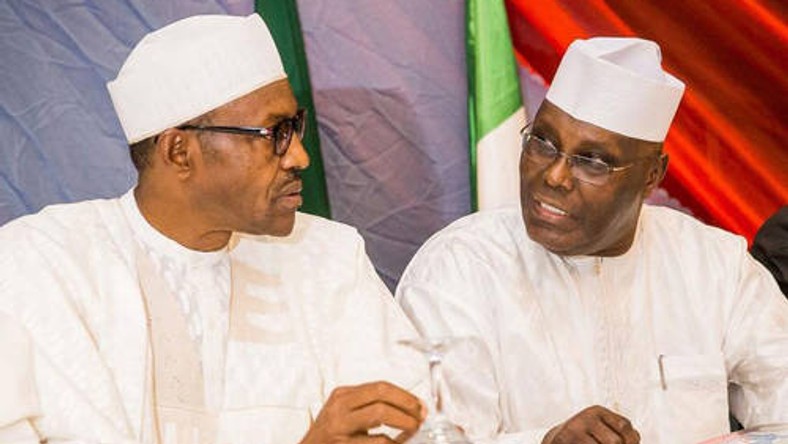 He also condoled with the former Vice President Atiku Abubakar, who lost a mother-in-law, believing Khadija's investment of love and kindness would always be remembered and appreciated.
President Buhari noted, with sympathy, that Hajiya's large-heartedness and accommodating spirit created a home for everyone, without discrimination, and her dedication to her husband left a legacy of loyalty and service.
The president prayed that the almighty God would receive the soul of the departed, and comfort her loved ones.
The deceased was the wife of the late Lamido, Dr Aliyu Mustapha.
Author: News Agency Of Nigeria Source: Pulse Nigeria
Tell your friends
Thank you! You have successfully subscribed to receive our newsletter pulse.ng
LIKE PULSE NIGERIA FOLLOW PULSE NIGERIA
Eyewitness? Submit your stories now via social or:
Email: eyewitness@pulse.ng
Inside smelly and decaying police barracks in Lagos [Pulse' Special Report]
Published Last Tuesday at 10:11 AM
Fani-Kayode wants N6billion and an apology from Daily Trust after being called a drug addict
Published Last Tuesday at 7:43 PM
The real story behind DSS' meeting with Don Jazzy and Tiwa Savage
Published Yesterday at 11:09 AM
8 women, children on way to naming ceremony die in canoe accident
Published Last Tuesday at 7:43 PM
3 trucks, 1 tanker crush danfo bus in Lagos road crash, 2 women dead
Published Yesterday at 12:58 PM
CAMA does not target churches, FG reassures religious bodies
Published Yesterday at 11:17 AM
Petrol price hits N151.56 per litre
Published Yesterday at 3:21 PM
Trailer crashes into Oshiomhole's convoy, kills 2 police officers
Published Last Tuesday at 8:00 PM
Buratai presents 3-bedroom house to 85-year-old ex-soldier evicted by Kaduna govt
Published Last Tuesday at 3:30 PM
Source: Pulse Nigeria.