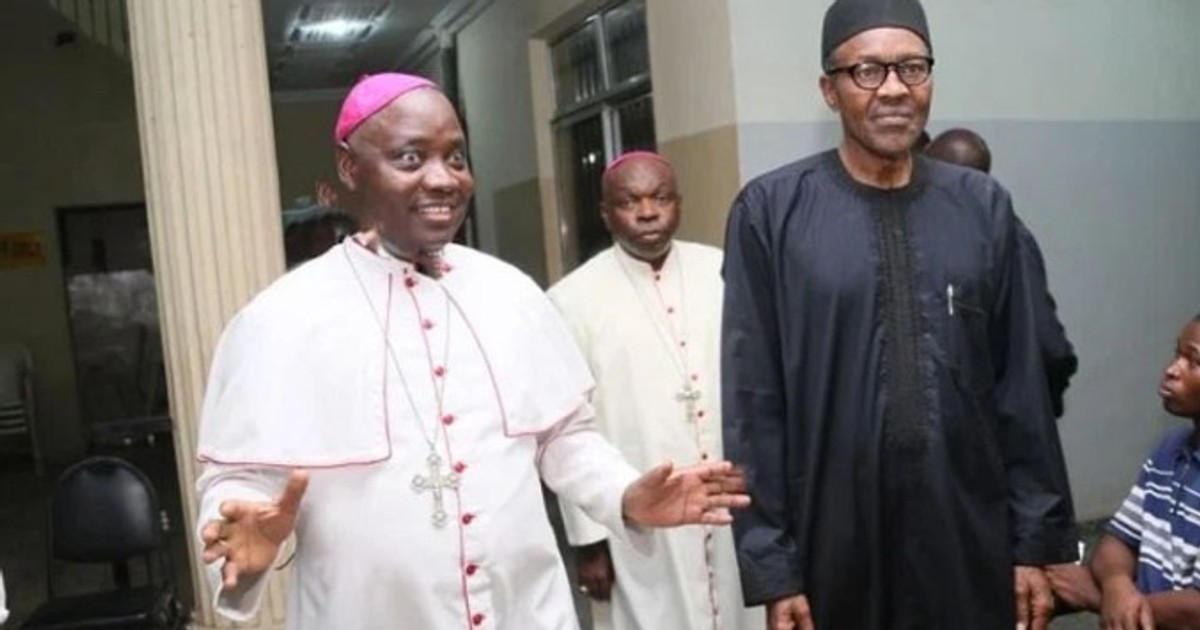 News
Tell your friends
President Muhammadu Buhari has congratulated the Metropolitan Archbishop of Abuja, Most Rev. Ignatius Ayau Kaigama, on "conferral of the Pallium for the See of Abuja,'' by Pope Francis.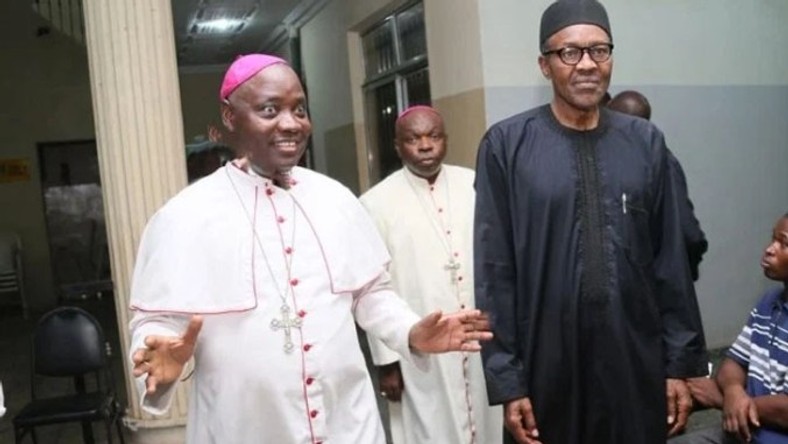 Buhari, in a statement issued on Friday in Abuja, by his Special Adviser on Media and Publicity, Mr Femi Adesina, joined all Christians, particularly the Catholic family, friends and associates of the highly revered clergyman in celebrating the honour by the papacy.
According to him, the symbol of conferred jurisdictional authority to promote peace, harmony and unity is most deserved.
The president praised the Metropolitan Archbishop of Abuja for always projecting values of love and working diligently to promote welfare of citizens in the country.
Author: News Agency Of Nigeria Source: Pulse Nigeria
Tell your friends
Thank you! You have successfully subscribed to receive our newsletter pulse.ng
LIKE PULSE NIGERIA FOLLOW PULSE NIGERIA
Eyewitness? Submit your stories now via social or:
Email: eyewitness@pulse.ng
'We didn't rape her,' suspect confesses to killing UNIBEN student Uwa
Published Yesterday at 4:31 PM
'I disappointed myself and my family', Fani-Kayode apologises for assaulting journalist
Published Last Friday at 10:12 PM
60 federal agencies including FIRS, Customs to be barred from getting allocations from next year
Published Today at 7:41 AM
How doctors are treated like slaves in Abuja COVID-19 isolation centers and owed allowances for months [Pulse Exclusive]
Published Yesterday at 7:05 AM
Sanwo-Olu asks Lagos tertiary institutions to reopen on Sept 14
Published Yesterday at 6:17 PM
President Buhari has ended estimated billing of electricity
Published Last Thursday at 9:24 AM
Suspect arrested for UNIBEN student Uwa's rape, murder says gang was paid N1 million
Published Last Thursday at 9:20 AM
Nigeria fires strong warning at Ghana over harassment of Nigerians
Published Last Friday at 4:21 PM
Victims of Lagos helicopter crash identified
Published Last Friday at 7:44 PM
Source: Pulse Nigeria.