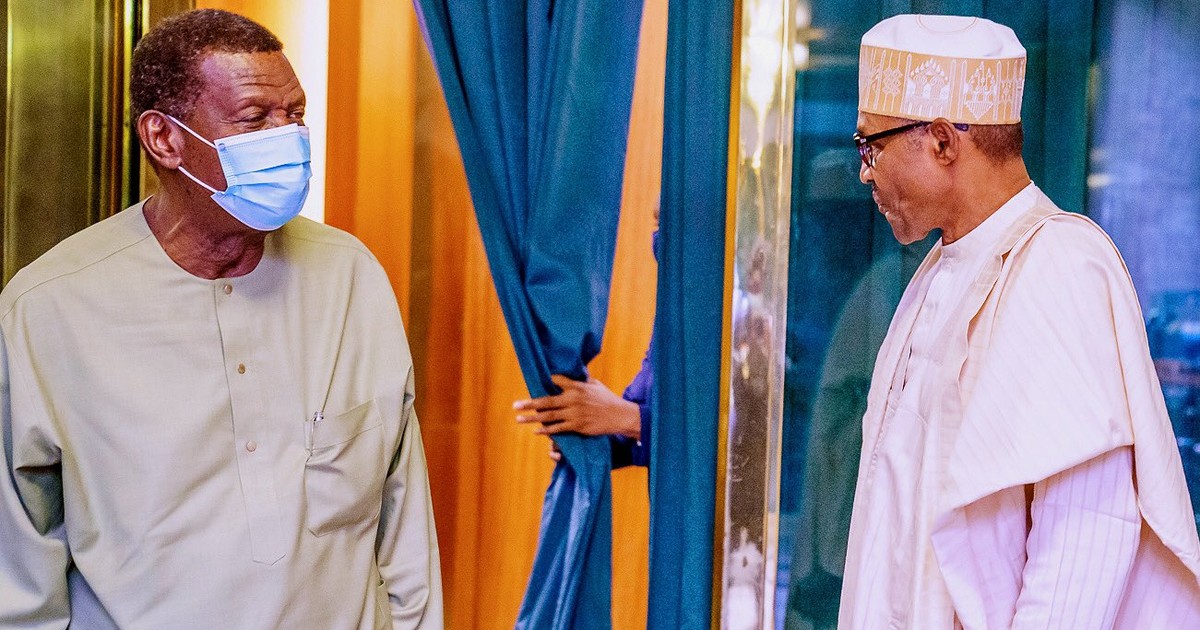 News
Tell your friends
The meeting lasted for about an hour with Vice President Yemi Osinbajo also in attendance.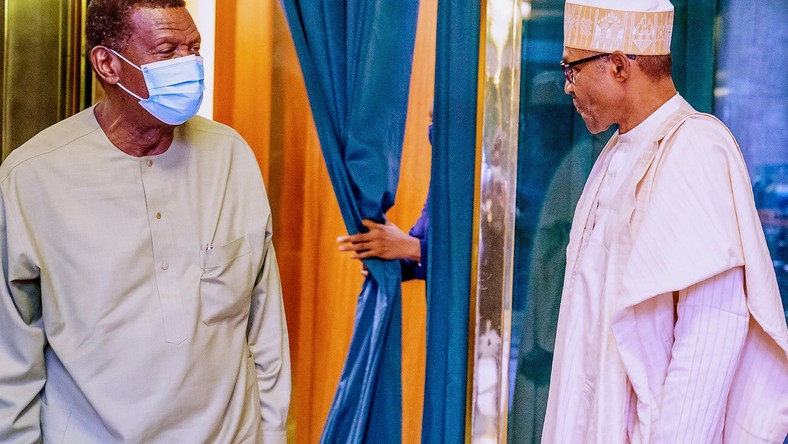 The News Agency of Nigeria (NAN) reports that the Vice-President, Prof. Yemi Osinbajo and Chief of Staff to the President, Prof. Ibrahim Gambari were at the meeting which lasted for about an hour.
NAN reports that the agenda of the meeting between the president and the 78-year-old religious leader was unknown as at the time of filing this report.
Adeboye had in 2017 visited the president in London, who then was on medical vacation.
The Redeemed Christian Church of God is a Pentecostal mega church and denomination founded in Lagos with millions of followers.
Author: News Agency Of Nigeria Source: Pulse Nigeria
Tell your friends
Thank you! You have successfully subscribed to receive our newsletter pulse.ng
LIKE PULSE NIGERIA FOLLOW PULSE NIGERIA
Eyewitness? Submit your stories now via social or:
Email: eyewitness@pulse.ng
Oyedepo says he'll lay his bare hands on COVID-19 patients and breathe into them if they're brought to him
Published Last Sunday at 7:57 PM
Kaduna government denies involvement in Dadiyata's disappearance
Published Yesterday at 2:51 PM
Lagos Health Commissioner Akin Abayomi recovers from coronavirus
Published Yesterday at 11:21 AM
JAMB removes ban on printing admission letters, others
Published Yesterday at 10:28 AM
Kogi election: PDP loses as Supreme Court upholds Gov Yahaya Bello's victory
Published Yesterday at 11:45 AM
Zamfara Govt to introduce death penalty for convicted reckless drivers
Published Last Sunday at 4:03 PM
Twitter applauds as Governor Fayemi appoints young Akin Oyebode as Commissioner for Finance
Published Yesterday at 2:39 PM
Lagos records 15 new cases as NCDC announces 138 more cases
Published Yesterday at 3:35 AM
'We didn't rape her,' suspect confesses to killing UNIBEN student Uwa
Published Last Saturday at 4:31 PM
Source: Pulse Nigeria.