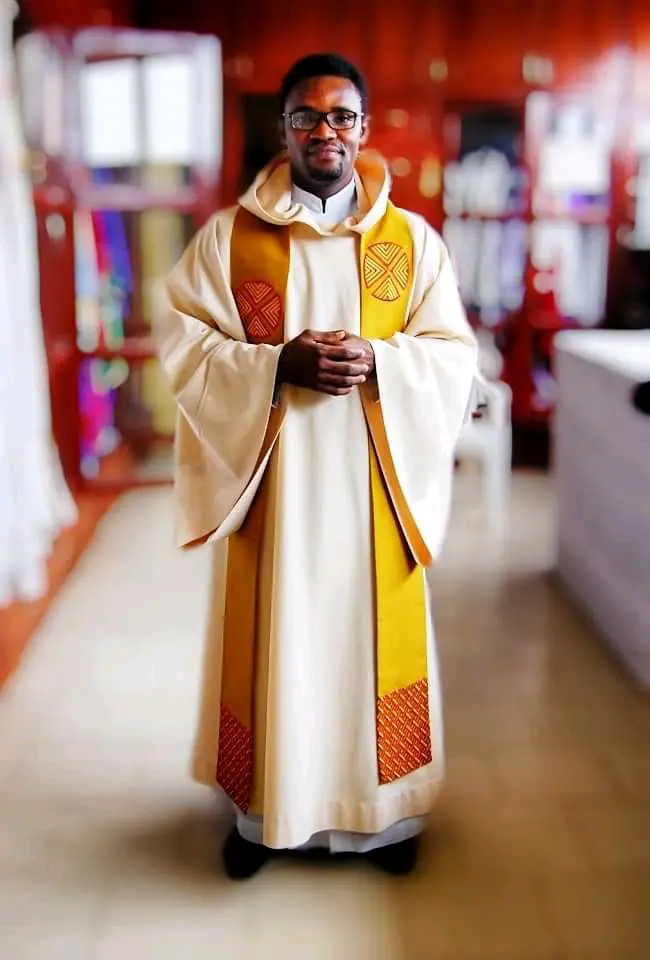 A Catholic priest identified as Reverend Father Ugwu Kelvin has admonished Christians who are yet to be married to discredit any man of God who prophesizes that they have spiritual husbands or wives.
It is not a new thing for men of God to prophesy to their congregation who or adherents who are in search of marital partners, that they have some sort of spiritual husbands and sometimes wives. According to these men of God, it is usually the spiritual partners that are responsible for a single lady's inability to find a physical partner since according to them, the spiritual husband blinds the eyes of men who are possible suitors.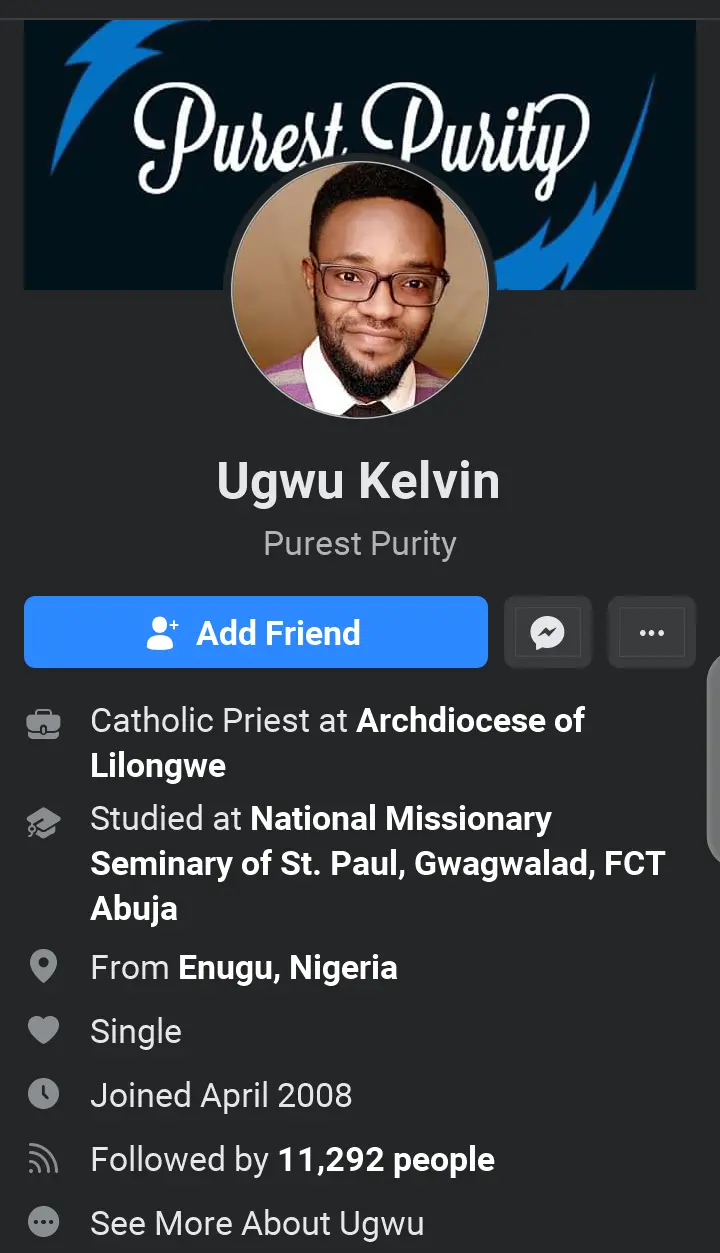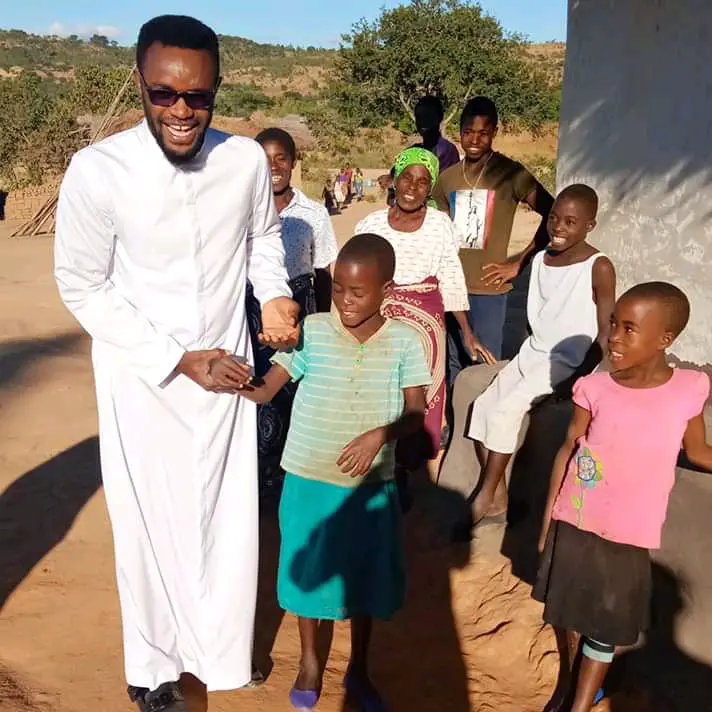 The Reverend Father in a Facebook post on his wall said that even though marriage is good, people must realize that not everyone will end up getting married. He further narrated how he has had to counsel believers who have come to him for deliverance from spiritual husbands.
He also criticised other men of God who go about telling single people who come to them that they are going to be married soon. He called such act an embarrassment and a mockery of faith.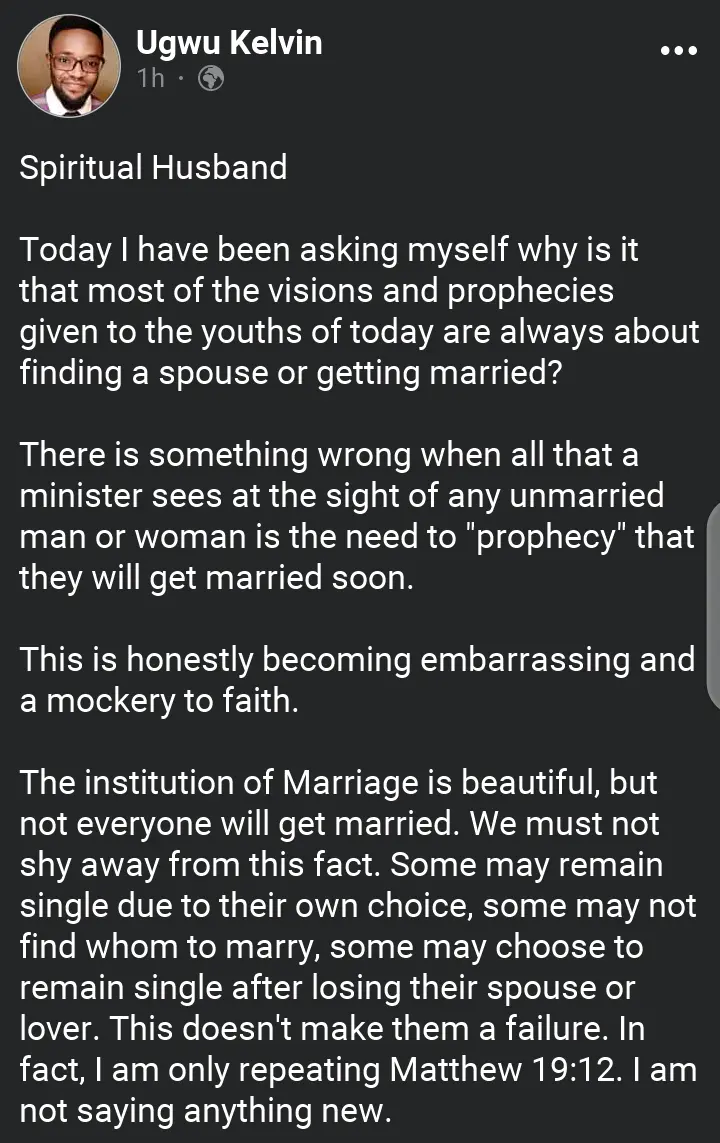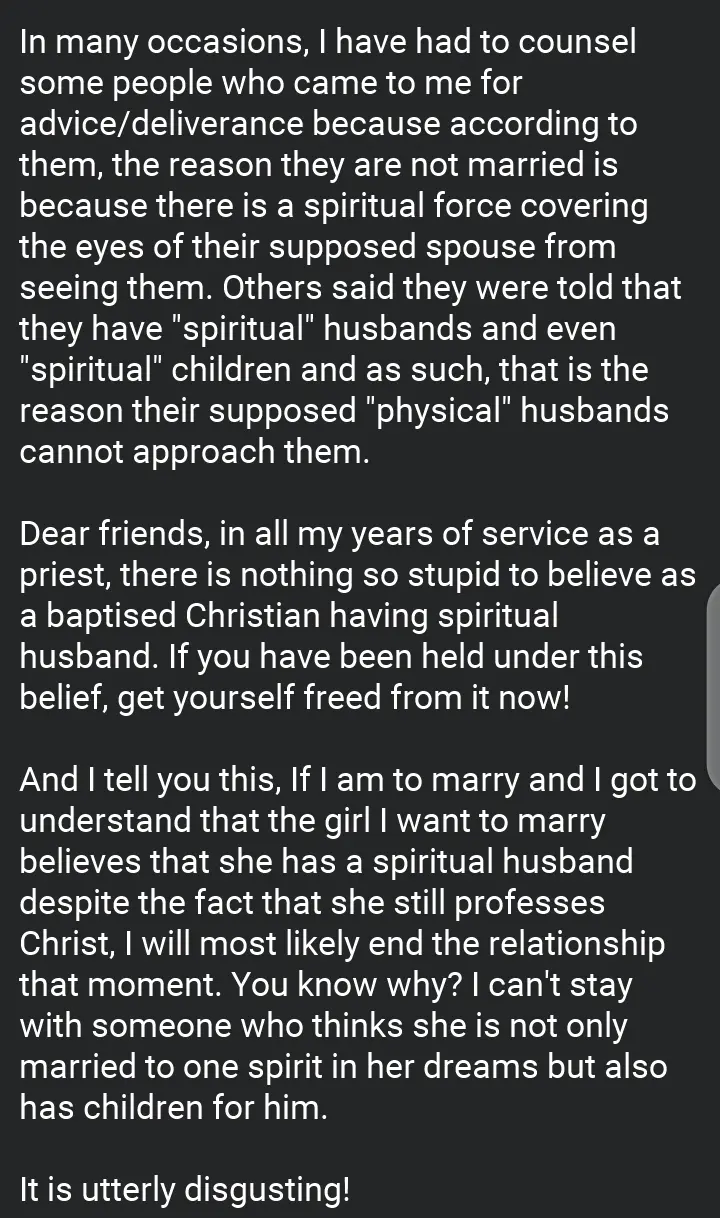 In his words, "Dear friends, in all my years of service as a priest, there is nothing so stupid to believe as a baptized Christian having spiritual husband."
Many persons who have reacted to the Facebook post have hailed the priest's line of reasoning, saying indeed there is nothing as a spiritual husband or wife and the faith of anyone who believes in the existence of such must be questioned.
Others who commented on the post disagreed with the Reverend Father's opinion. Saying that there were spiritual forces watching over the affairs of humans, and that spiritual husbands actually exist.