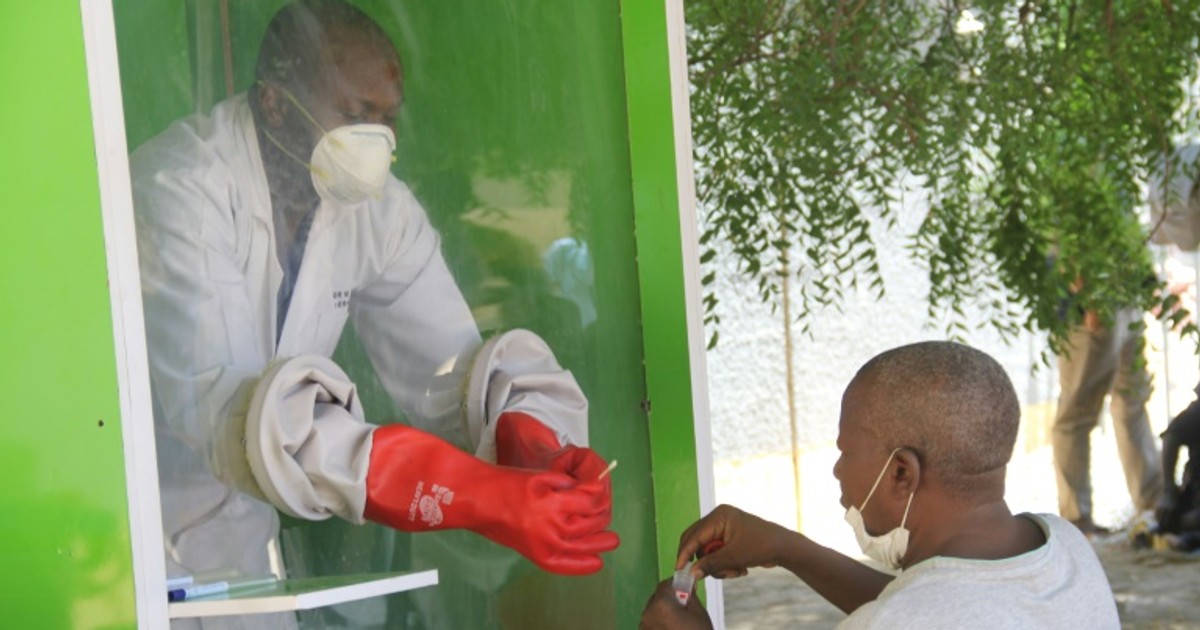 News
Tell your friends
The total number of confirmed cases of Coronavirus cases in Nigeria has now surpassed 50,000 following the announcement of almost 600 new cases on Wednesday, August 19, 2020.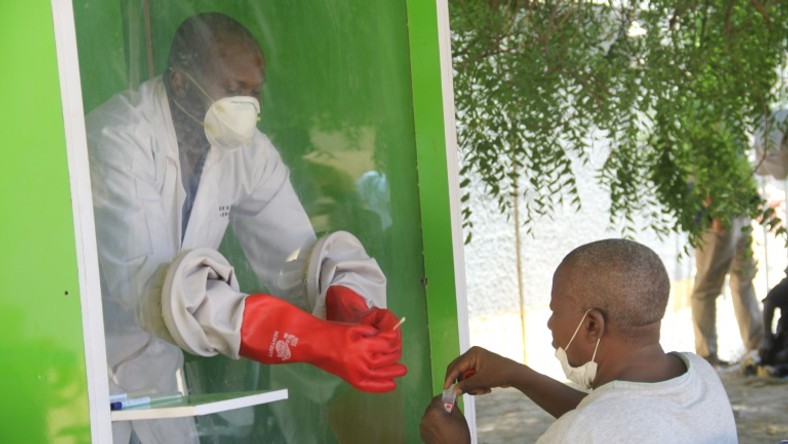 AFP
Out of 593 new cases announced, 186 were detected in Plateau state followed by Lagos, the epicentre of the virus in Nigeria with 172 new cases.
While Abuja recorded 62 more cases of the infections, Oyo detected 27 cases, 25 in Delta, 20 in Rivers, 19 in Ondo, 18 in Edo, 17 in Kaduna, 12 in Enugu, 10 in Akwa-Ibom.
In Ogun, seven more cases were confirmed. Six cases each were in Abia and Gombe. Kano and Osun also confirmed three new cases.
However, a total of N39, 304 patients have recovered from the virus, while 984.
Source: Pulse Nigeria
#NCDC
Tell your friends
Thank you! You have successfully subscribed to receive our newsletter pulse.ng
LIKE PULSE NIGERIA FOLLOW PULSE NIGERIA
Eyewitness? Submit your stories now via social or:
Email: eyewitness@pulse.ng
7 more final year students writing WASSCE in Gombe test positive for COVID-19
Published Yesterday at 9:11 AM
Lawyers are boycotting NBA conference in protest of El-Rufai
Published Last Tuesday at 7:30 PM
Court frees 2 suspects arrested for NAF pilot Arotile's murder as prime suspect faces trial
Published Yesterday at 3:33 PM
NDLEA uncovers 40ft container of tramadol, others in Lagos
Published Last Wednesday at 1:43 PM
NBA kicks El-Rufai out of annual conference after protests by lawyers
Published Yesterday at 6:11 PM
Bauchi Commissioner sends resignation letter to Gov. Mohammed, thanks Dogara for support
Published Yesterday at 9:58 AM
IGP Adamu says Sudanese, Malians among bandits arrested in the North
Published Yesterday at 11:44 AM
Boko Haram attacks Kukawa 2 weeks after long-suffering IDPs returned home
Published Last Wednesday at 2:41 PM
CAMA: CAN rejects 'ungodly' law, says it's a war against Christianity
Published Yesterday at 8:27 PM
Source: Pulse Nigeria.