Wonders they say will never end and will continue unfolds before our eyes. Just like the quest to get rich quick in our youths, the quest to get into power is indeed inherent in our politicians but on a lower and higher level of politics.
The drama unfolds before our eyes as a People Democratic Party (Party) Councillorship aspirant visits a shrine with his nomination form seeking for spiritual help in his upcoming polls.
The viral photos surfaced online today showing a middle-aged man flaunting his PDP's nomination form in a shrine.
According to report made by @politicsnigeria and a Facebook page @Just Event Online shared the news and photos of a Councillorship aspirant identified as Mr. Friday Etim Ukim, contesting for the Councillorship position in Ward 7 in Urueffong/Oruko in Akwa Ibom State, under the umbrella of People Democratic Party (Party) in a local shrine presenting his councillorship nomination to the shrine and seeking for spiritual help in the upcoming elections in the ward.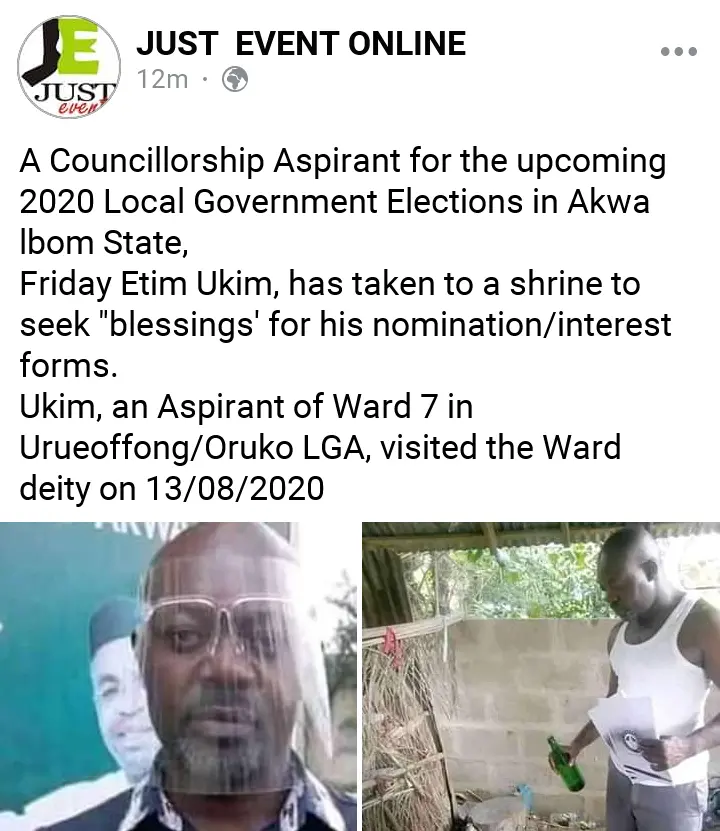 According to reports, Mr. Friday Etim Ukim is a strong aspirant of the above-mentioned ward. He visited the ward deity's shrine today 13th of August, 2020 to make his intentions known and for seeking for favourable help from the dirty in the upcoming polls.
A critical look in the photos already trending on social media, the aspirant was clearly seen kneeling in the shrine before the diety, as he prays with a bottle of hot drink and holding a palm frond on the other hand. He also places his two nomination forms before the diety why playing and doing his incarnations.
Below are some of the photos: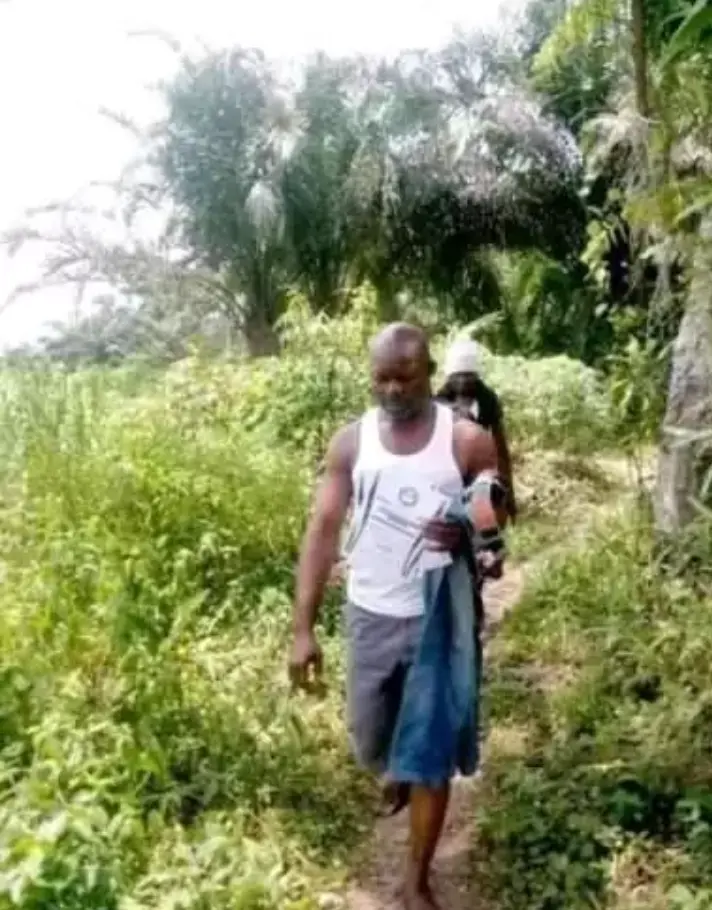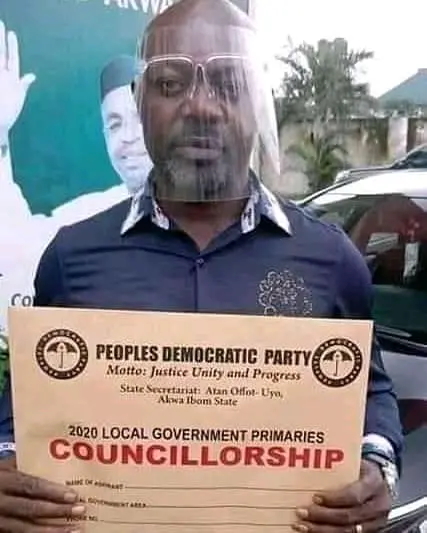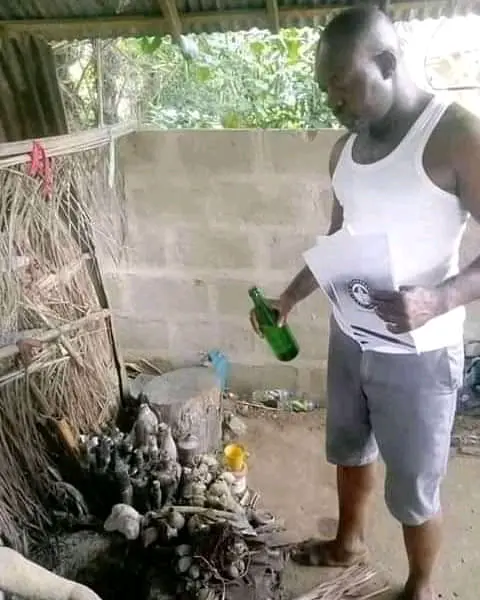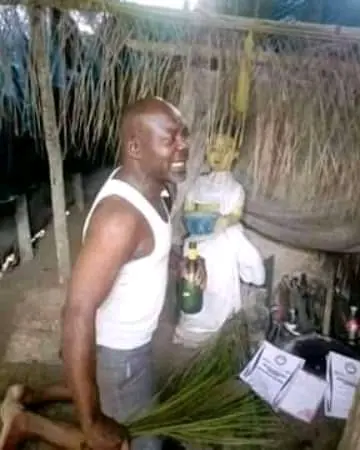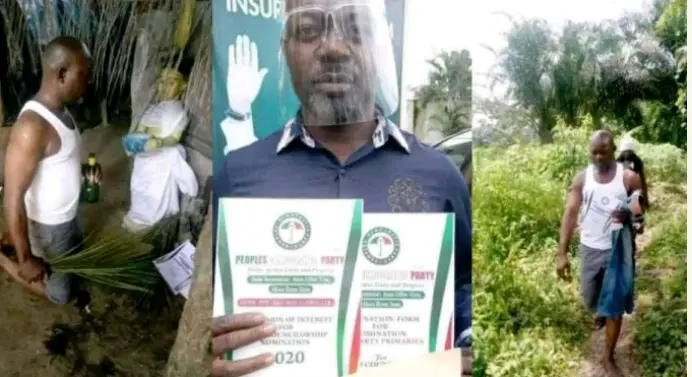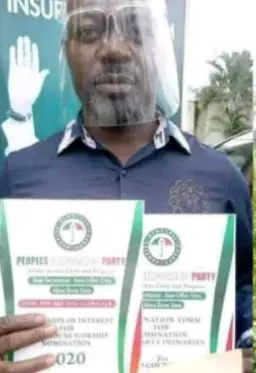 The photos have caused a lot of reactions online as people aired their views on the recent development.
Please drop your comments and talk on this dramatic twist of the event.