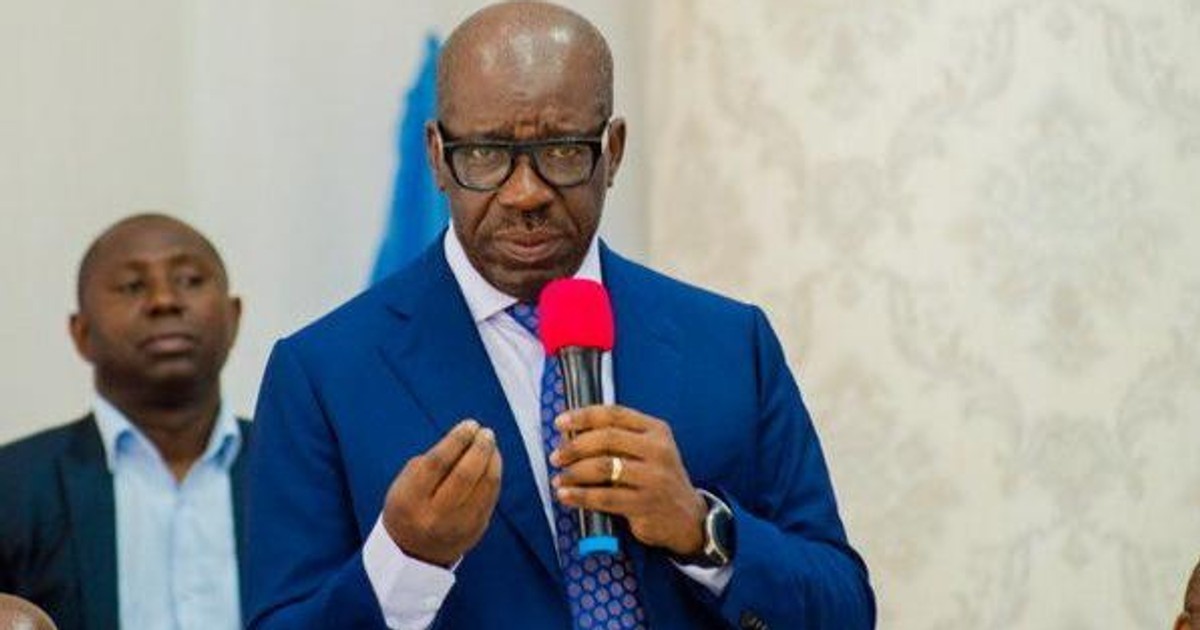 News
Tell your friends
Gov. Godwin Obaseki of Edo on Thursday said that the Sept. 19 governorship election would put a final end to godfathetism in the state.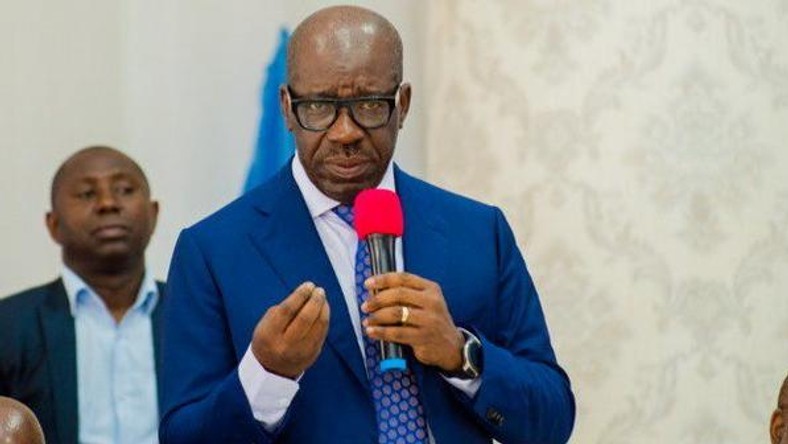 He said that the election was very vital for, not just the state, but the country at large, as the decision had to be made whether or not the state should move forward.
Describing Edo Central Senatorial District of the state as a PDP enclave, he urged members of the party and its supporters not to succumb to threats and intimidation.
He said that the state and Nigeria did not belong to a few people.
Earlier, Chief Dan Orbih, Chairman of the PDP state campaign council, had urged party members to keep vigil toward ensuring that votes counted in the election.
Orbih said that, not only would the party mobilise members and its supporters to vote, but would ensure that the votes counted.
"We will not sleep. We are doing everything possible to ensure that you vote and votes count.
"We will not allow anybody to subvert the will of the people.
"In this election, we will not only vote, but, we must defend our votes", he said.
Author: News Agency Of Nigeria Source: Pulse Nigeria
Tell your friends
Thank you! You have successfully subscribed to receive our newsletter pulse.ng
LIKE PULSE NIGERIA FOLLOW PULSE NIGERIA
Eyewitness? Submit your stories now via social or:
Email: eyewitness@pulse.ng
2 killed, 1 injured as helicopter crashes into building in Lagos
Published Yesterday at 1:08 PM
Osinbajo to Pastors: 'If you're aggrieved over CAMA, approach National Assembly'
Published Yesterday at 3:34 AM
Nigeria fires strong warning at Ghana over harassment of Nigerians
Published Yesterday at 4:21 PM
Suspect arrested for UNIBEN student Uwa's rape, murder says gang was paid N1 million
Published Last Thursday at 9:20 AM
President Buhari has ended estimated billing of electricity
Published Last Thursday at 9:24 AM
'I disappointed myself and my family', Fani-Kayode apologises for assaulting journalist
Published Yesterday at 10:12 PM
Fani-Kayode didn't just lose his mind, he never had one [Pulse Editor's Opinion]
Published Last Wednesday at 6:03 AM
Buhari salutes Nigerian appointed Minister of Justice in Canada
Published Last Thursday at 2:12 PM
Over 30 WASSCE candidates have tested positive for COVID-19 in Nigeria
Published Last Thursday at 4:13 PM
Source: Pulse Nigeria.