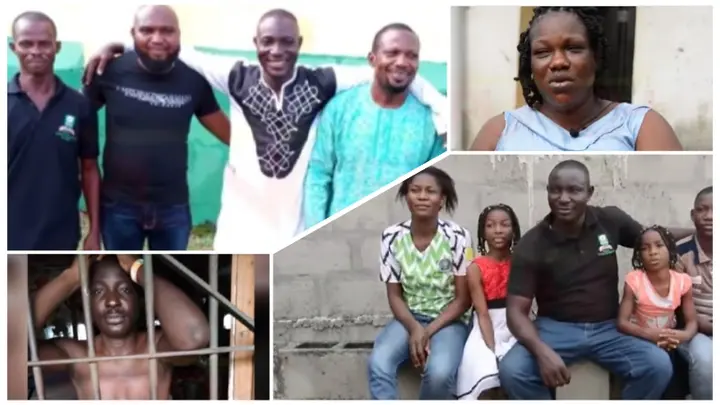 Video of a former Nigerian soldier who was sentenced to death for asking question after 17 years of service has surfaced online.
Narrating how he was sentenced to death, the former Nigerian soldier identified as Dele Olawale disclosed that he was enlisted into the army in January 2003, was later posted to 82 Demonstration Battalion, Kaduna Jaji after training and alongside others participated in different military operations.
The ex-soldier, Olawale while recounting how the whole scenario began on 12th September, 2013 said they (soldiers) were called by their commander that they should prepare for military operation because they want to go and fight at a place called Kafia forest.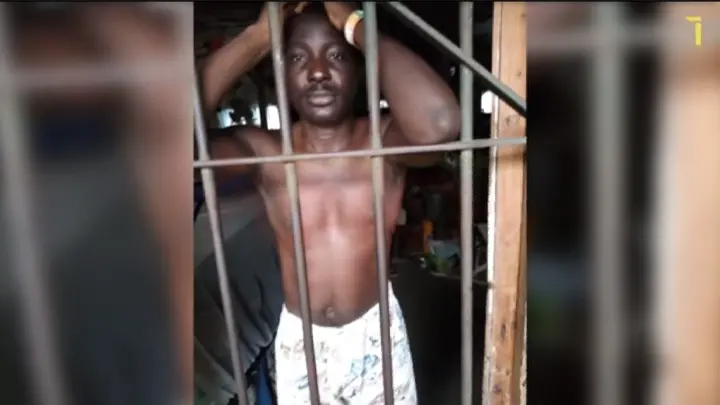 Olawale stated that they were briefed that the people they are planning to fight have been in the place since 2003 and have become a strong force in the area. The commander told us that an Alpha jet will firstly soften the ground for us before we launch our attack in mobbing the rest.
Olawale added they (soldiers) were so confident that the end of Boko Haram terrorists is near and they were so happy about it.
We took our leave but at a point we could not see the Alpha jet again yet our commander said we still have to go unknowingly that they (insurgents) have laid ambush on us which led to serious battle but God saved my life. We lost 38 soldiers on that day, Olawale stressed.
According to Olawale, the commander addressed the soldiers the following day and ordered that they (soldiers) should go and prepare to recover the bodies of fallen soldiers which prompted him to asked a question.
You told us pointblantly that the people (insurgents) are of strong force and we (soldiers) can not go there without the Alpha Jet softening the ground for us, Olawale queried.
The commander told Olawale and other soldiers that it was not his fault and the problem he had was the Air Force because they failed him.
Owing to lack of trust and soldiers' belief that the statement uttered by the commander was a lie, the soldiers from the rear started murmuring, later began shooting into the air to protest the statement which forced the man to leave.
Olawale further revealed that he was redeployed to Magunmeri Local Government in Borno state where I met some military police who told me to follow them because my attention is needed.