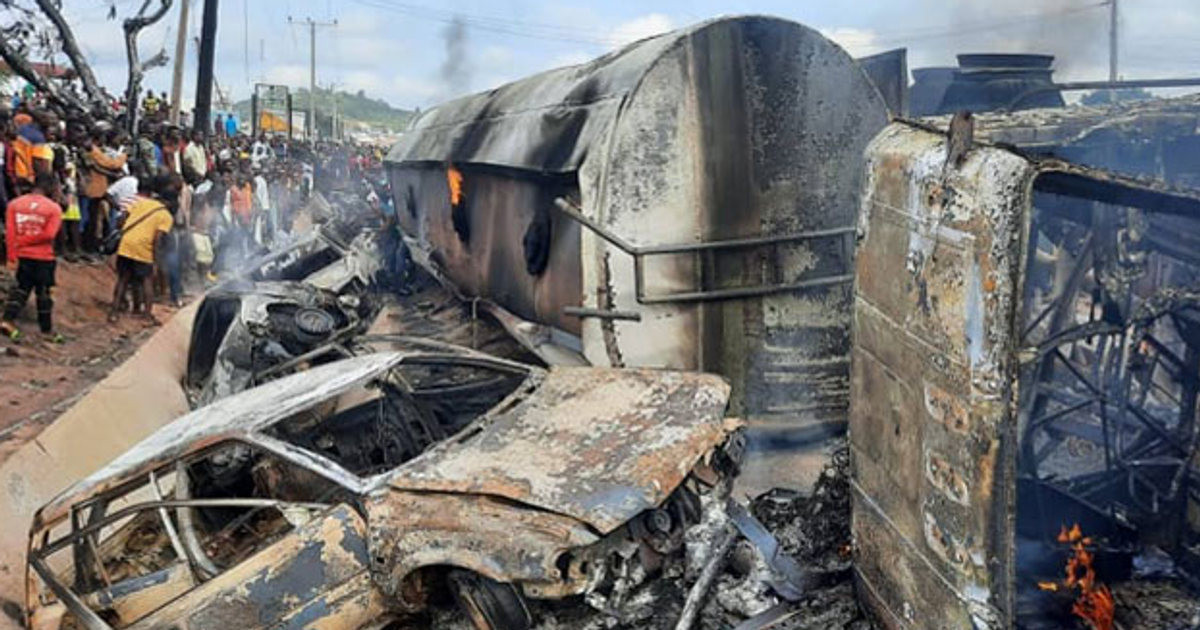 News
Tell your friends
Gov. Abubakar Bello of Niger has condoled with the government and people of Kogi over the tragic accident involving a fuel-ladder tanker which led to the death of 23 people on Wednesday.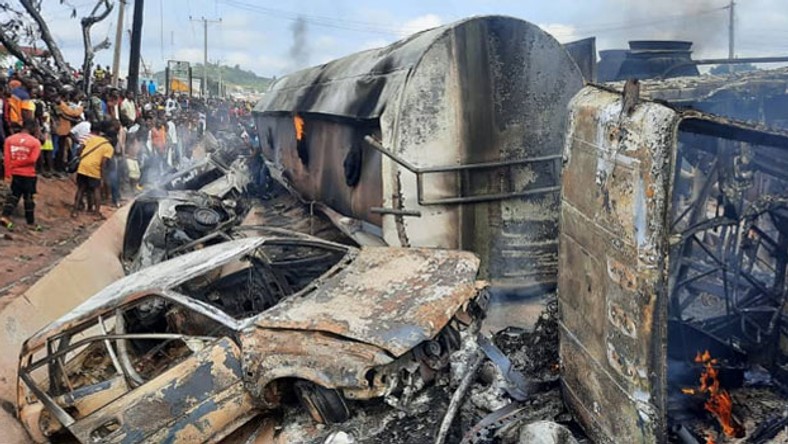 Bello, who is also Chairman North Central Governors Forum, disclosed this in a statement by Mary Noel-Berje, his Chief Press Secretary, on Wednesday in Minna.
He described the incident as unfortunate, colossal and heartbreaking being that innocent children whose lives would have been beneficial to the general society have been untimely terminated.
"It is heartbreaking that these young and vibrant youths, including innocent children whom there destinies would have better the lots of our Nation in future have been forcefully existed from life. The painful way to which they left the world is very disheartening."
He prayed to God to have mercy on the souls of the departed and give the State, immediate families and friends the fortitude to bear the colossal loss.
Author: News Agency Of Nigeria Source: NAN
Tell your friends
Thank you! You have successfully subscribed to receive our newsletter pulse.ng
LIKE PULSE NIGERIA FOLLOW PULSE NIGERIA
Eyewitness? Submit your stories now via social or:
Email: eyewitness@pulse.ng
NLC suspends petrol and electricity increase strike
Published Today at 4:18 AM
Many soldiers, policemen killed as Boko Haram terrorists attack Gov Zulum's convoy again
Published Last Saturday at 7:27 AM
Petrol/electricity tariff hikes: Labour insists on planned strike despite court orders
Published Last Saturday at 6:39 AM
Why Governor Fayemi of Ekiti has become one of the most hated men in the APC [Pulse Explainer]
Published Last Friday at 4:03 PM
The humiliation and downfall of Adams Oshiomhole [Pulse Editor's Opinion]
Published 09/21/2020
'No going back,' NLC, TUC insist strike will begin on Monday
Published Yesterday at 5:16 PM
'We will enforce the law' Police warn labour unions ahead of planned protest and strike action
Published Yesterday at 7:13 AM
FG orders deportation of 10 Egyptians, 7 Sri-Lankans
Published Last Friday at 8:47 PM
Obaseki meets Buhari, insists he won't return to APC
Published Last Friday at 1:31 PM
Source: Pulse Nigeria.