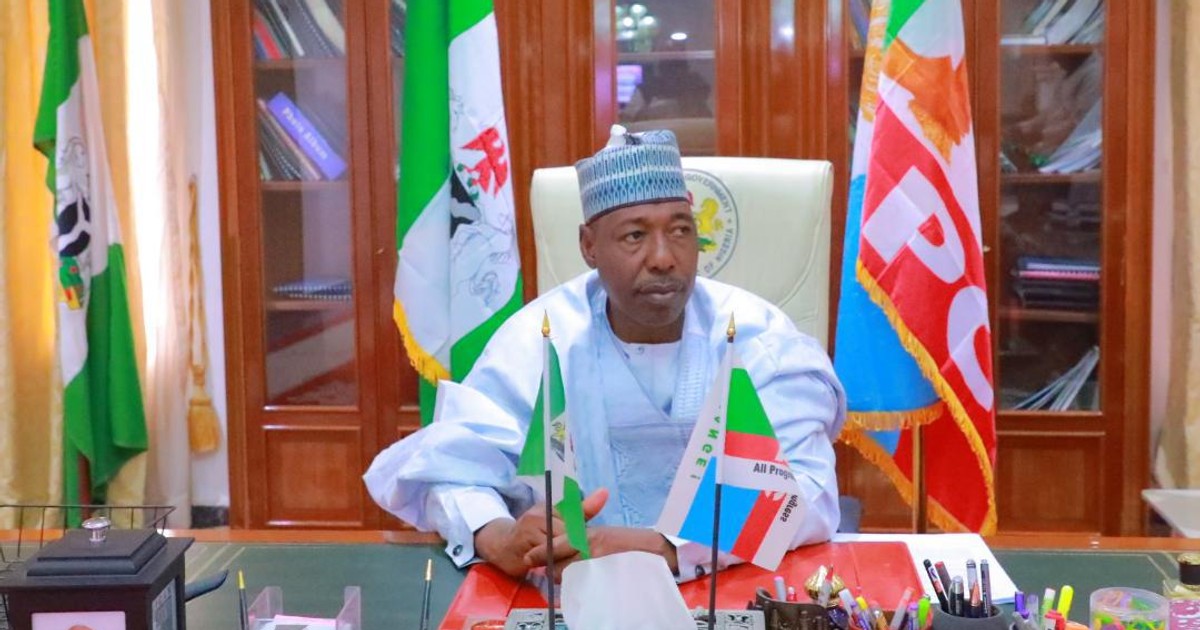 News
Tell your friends
Governor Babagana Zulum of Borno State says Boko Haram insurgents have started recruiting children in the state due to the increase in unemployment.

While addressing the rep members, Zulum said over 700,000 IDPs in Monguno, and 400,000 in Gamboru Ngala, have no access to their farmlands.
He added that the continued stay of able-bodied people in the IDP could worsen the security crisis in the state.
ALSO READ: Military tells Gov Zulum to stop discouraging soldiers
He said, "The only solution we have now is to ensure the safe return of our people to their homes in a dignified manner. If nothing is done, believe me sincerely, we shall face a very serious challenge even more than what we are facing now.
"This is because right now, the insurgents are recruiting many of our children into the sect because of the increasing unemployment rate."
Zulum, however, urged the lawmakers to work out sustainable policies to ensure the safe return of IDPs to their communities.
Source: Pulse Nigeria
#BOKO HARAM #GOV BABAGAN ZULUM
Tell your friends
Thank you! You have successfully subscribed to receive our newsletter pulse.ng
LIKE PULSE NIGERIA FOLLOW PULSE NIGERIA
Eyewitness? Submit your stories now via social or:
Email: eyewitness@pulse.ng
7 school children, 16 others perish in Kogi fuel tanker fire
Published Yesterday at 1:37 PM
Edo Election: Oba of Benin thanks President Buhari, congratulates Obaseki
Published Yesterday at 12:17 PM
Forgive Oshiomole, former PDP Chairman begs Edo APC
Published Yesterday at 11:46 AM
Obaseki visits Delta Gov Okowa, says his victory is good for the region
Published Yesterday at 7:20 AM
The humiliation and downfall of Adams Oshiomhole [Pulse Editor's Opinion]
Published Last Monday at 10:21 AM
Nigerian wanted by FBI for internet fraud worth over N2.1 billion surrenders to EFCC
Published Last Tuesday at 3:39 PM
Obaseki: 'If Oshiomhole doesn't stay on his lane, I'll show no mercy'
Published Last Tuesday at 2:17 PM
"We are a living symbol of love…" Tinubu says as he hails wife Oluremi at 60
Published Last Tuesday at 10:32 AM
Boko Haram fighters kill colonel in ambush
Published Last Monday at 6:54 PM
Source: Pulse Nigeria.