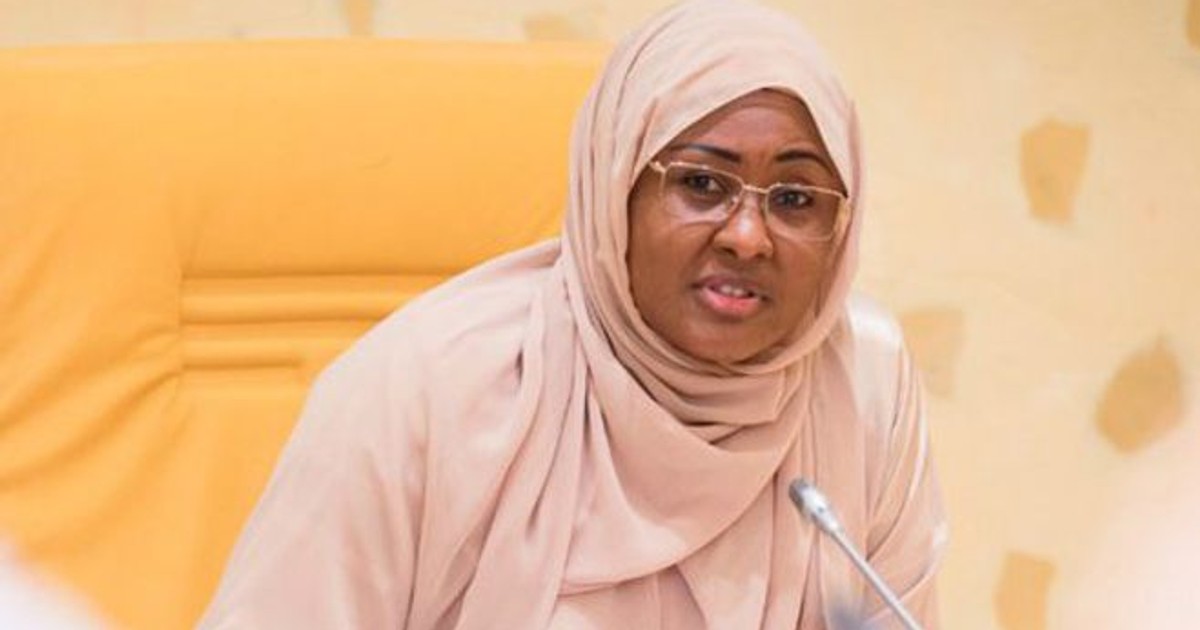 News
Tell your friends
The First Lady's aide says she tried to keep the ceremony low key to avoid backlash.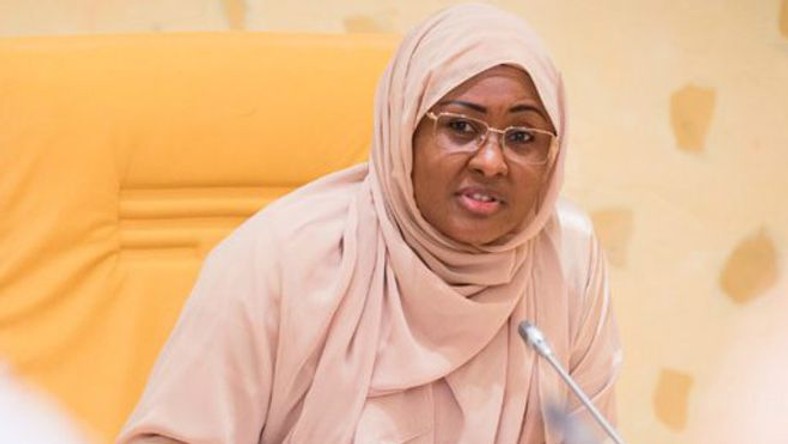 Hanan Buhari got married on Friday, September 4, 2020 with videos of the ceremony shared by scores of people on social media.
Many people criticised the ostentatious display of wealth as insensitive to the plight of Nigerians who have agonised over the recent increase in the price of fuel, and electricity tariff.
Aisha's distribution of images from the ceremony prompted a cartoon drawing from Daily Trust that suggested that she was rubbing it in the face of Nigerians who are suffering.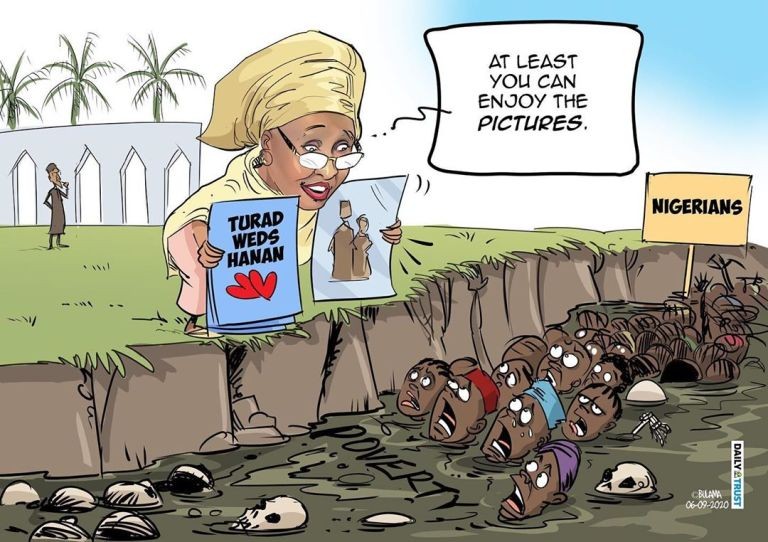 The First Lady's spokesperson, Aliyu Abdullahi, told BBC Hausa on Monday, September 7 that she tried to make the event as low key as possible to prevent the backlash that eventually came.
He said, "The cartoonist did not put Mrs Buhari in the right perspective with his drawing.
"Her daughter's wedding has nothing to do with the present hardship Nigerians are facing.
"And let me tell you that the first lady told all her aides not to make the wedding a big one because it was going to be a low key event."
He said the First Lady shared photos from the ceremony simply to thank well wishers and was not done with insensitivity to the current plight of Nigerians.
Source: Pulse Nigeria
Tell your friends
Thank you! You have successfully subscribed to receive our newsletter pulse.ng
LIKE PULSE NIGERIA FOLLOW PULSE NIGERIA
Eyewitness? Submit your stories now via social or:
Email: eyewitness@pulse.ng
Why is Governor Ortom of Benue angry with soldiers for killing gang leader Gana? [Pulse Editor's Opinion]
Published Yesterday at 6:23 PM
Senator Suswam condemns killing of Benue's most wanted criminal Gana
Published Yesterday at 9:43 AM
Buhari to CBN: 'Don't give Kobo for food, fertilizer imports'
Published Yesterday at 8:29 PM
Police rescue 5 abducted victims in FCT community
Published Yesterday at 4:55 PM
Lagos Govt says only final year students of tertiary institutions will resume on Sept 14
Published Yesterday at 6:50 PM
President Buhari says Donald Trump accused him of killing Christians
Published Last Wednesday at 9:45 AM
Edo deputy governor's wife, Maryann, accuses Oshiomhole of threatening her life
Published Yesterday at 10:03 AM
Soldiers kill Benue's most wanted criminal Gana
Published Last Wednesday at 8:34 AM
Malabu Oil deal violated money laundering laws – Witness tells court
Published Yesterday at 2:06 PM
Source: Pulse Nigeria.