News
Tell your friends
Lagos State Governor, Mr Babajide Sanwo-Olu, has commiserated with families, friends and associates of the victims of the unfortunate helicopter crash in Opebi, Lagos.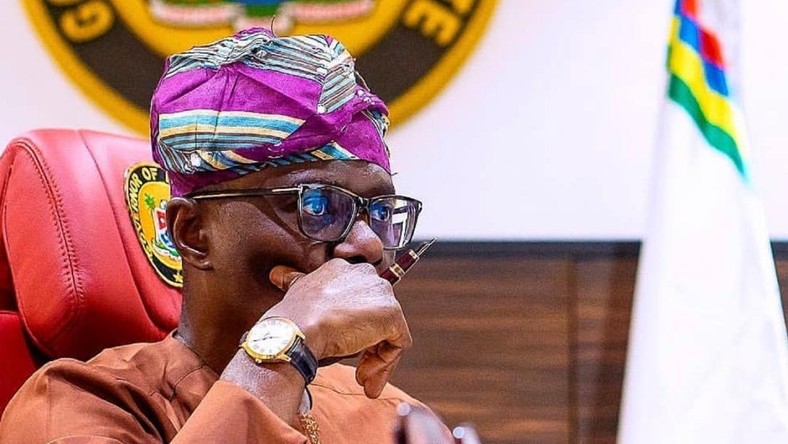 The helicopter, belonging to Quorum Aviation, had crashed into a building at 16 A Salvation Road, Opebi, Ikeja around noon, leaving two persons on board dead and one injured.
Sanwo-Olu promised that his government would work with all the relevant Federal Government agencies to unravel the remote and immediate cause of the accident, so as to prevent a reoccurrence in the future.
The governor urged residents of Opebi and its surrounding to go about their business peacefully.
"There is nothing to fear as men and officers of the state emergency services were promptly deployed to the scene of the crash and they have brought everything under control," Sanwo-Olu said.
According to him, the environment is also safe and secure.
The governor prayed that God would grant the deceased eternal rest and grant the families they left behind the fortitude the bear the irreplaceable losses.
Author: News Agency Of Nigeria Source: Pulse Nigeria
#BABAJIDE SANWO-OLU #HELICOPTER CRASH
Tell your friends
Thank you! You have successfully subscribed to receive our newsletter pulse.ng
LIKE PULSE NIGERIA FOLLOW PULSE NIGERIA
Eyewitness? Submit your stories now via social or:
Email: eyewitness@pulse.ng
'I disappointed myself and my family', Fani-Kayode apologises for assaulting journalist
Published Last Friday at 10:12 PM
'We didn't rape her,' suspect confesses to killing UNIBEN student Uwa
Published Yesterday at 4:31 PM
Suspect arrested for UNIBEN student Uwa's rape, murder says gang was paid N1 million
Published Last Thursday at 9:20 AM
How doctors are treated like slaves in Abuja COVID-19 isolation centers and owed allowances for months [Pulse Exclusive]
Published Yesterday at 7:05 AM
Sanwo-Olu asks Lagos tertiary institutions to reopen on Sept 14
Published Yesterday at 6:17 PM
Nigeria fires strong warning at Ghana over harassment of Nigerians
Published Last Friday at 4:21 PM
President Buhari has ended estimated billing of electricity
Published Last Thursday at 9:24 AM
2 killed, 1 injured as helicopter crashes into building in Lagos
Published Last Friday at 1:08 PM
Victims of Lagos helicopter crash identified
Published Last Friday at 7:44 PM
Source: Pulse Nigeria.