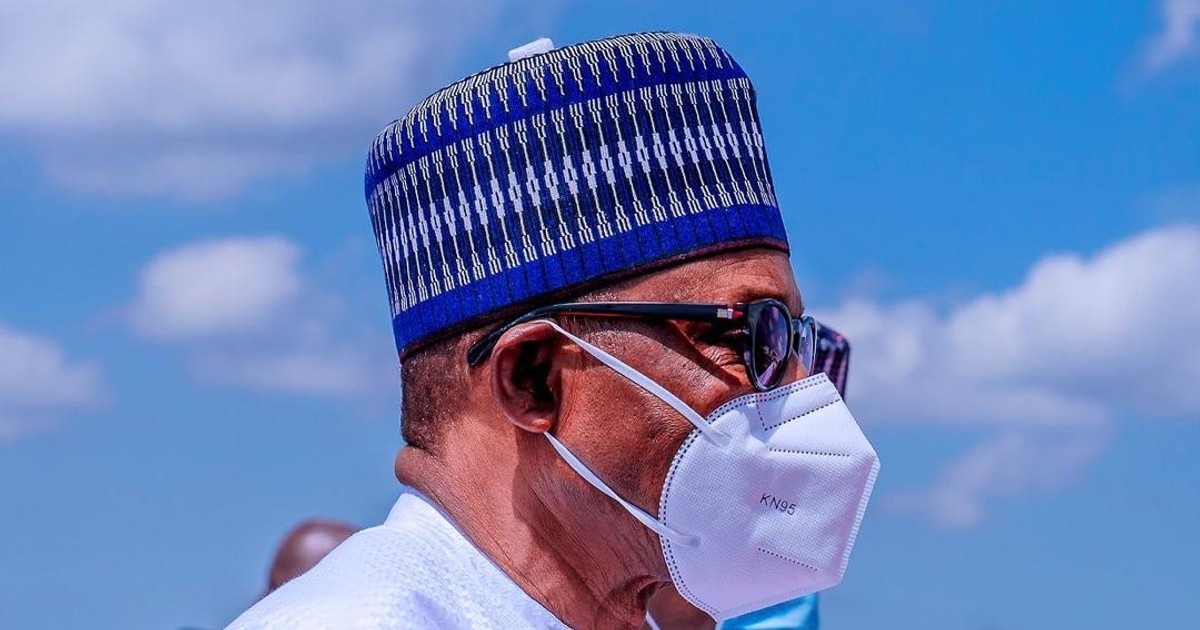 News
Tell your friends
The presidency says Buhari's aides are routinely and rigorously checked for COVID-19.

The report had claimed that Buhari's Senior Special Assistant on Social Affairs and Domestic Matters, Sarki Abba, tested positive and had gone into hiding.
However, in a statement signed by Buhari's spokesperson, Garba Shehu, on Wednesday, September 2, 2020, he described the report as 'utter falsehood and disgraceful lies'.
"This report is sheer fabrication and brazen effort by the online news medium to mislead the public," he said.
Shehu said aides surrounding the president are routinely and rigorously checked for the highly-infectious disease.
"The general public is hereby advised to ignore such stories that are intended to mislead the people and create unnecessary anxiety about the safety of the President," Shehu said.
Buhari's former chief of staff, Abba Kyari, died from coronavirus-related complications in April, and his episode raised concerns about the president's safety especially considering his well-documented history of medical issues over the past few years.
Source: Pulse Nigeria
Tell your friends
Thank you! You have successfully subscribed to receive our newsletter pulse.ng
LIKE PULSE NIGERIA FOLLOW PULSE NIGERIA
Eyewitness? Submit your stories now via social or:
Email: eyewitness@pulse.ng
Fani-Kayode wants N6billion and an apology from Daily Trust after being called a drug addict
Published Yesterday at 7:43 PM
8 women, children on way to naming ceremony die in canoe accident
Published Yesterday at 7:43 PM
Inside smelly and decaying police barracks in Lagos [Pulse' Special Report]
Published Yesterday at 10:11 AM
3 trucks, 1 tanker crush danfo bus in Lagos road crash, 2 women dead
Published Today at 12:58 PM
Trailer crashes into Oshiomhole's convoy, kills 2 police officers
Published Yesterday at 8:00 PM
The real story behind DSS' meeting with Don Jazzy and Tiwa Savage
Published Today at 11:09 AM
Doctors treating coronavirus in Abuja have embarked on strike
Published Last Monday at 8:04 PM
CAMA does not target churches, FG reassures religious bodies
Published Today at 11:17 AM
ASUU faults FG's plan to reopen universities
Published Yesterday at 4:19 PM
Source: Pulse Nigeria.