News
Tell your friends
The Supreme Court on Monday dismissed the appeal of the candidate of the Peoples' Democratic Party (PDP), Musa Wada and his party against the election of Mr Yahaya Bello as Governor of Kogi.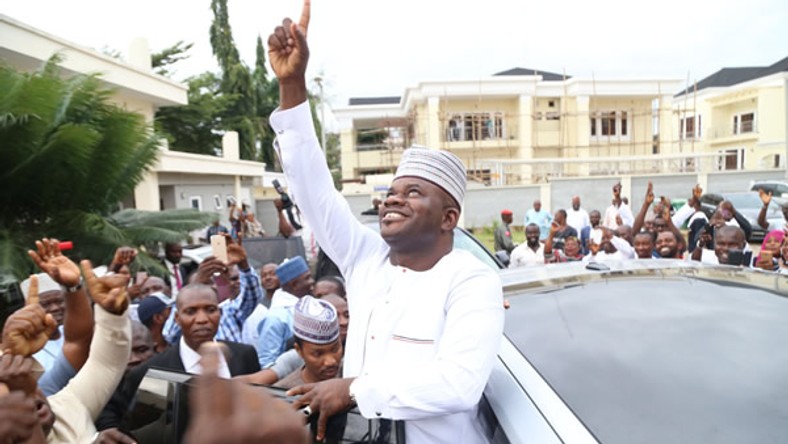 The lead judgment read by Justice Uwani Abba-Aji, held that the appellants were unable to prove allegations of electoral malpractices in the November 16 governorship election.
ALSO READ: Resumption: Kogi govt. tasks heads of schools on conducive environment
The apex court held that failure of the appellants to call polling units agents was fatal to their case, adding that the appellants merely dumped documents that could not be attached probate value.
Set to deliver Judgment in SDP's appeal.
Author: News Agency Of Nigeria Source: Pulse Nigeria
Tell your friends
Thank you! You have successfully subscribed to receive our newsletter pulse.ng
LIKE PULSE NIGERIA FOLLOW PULSE NIGERIA
Eyewitness? Submit your stories now via social or:
Email: eyewitness@pulse.ng
Oyedepo says he'll lay his bare hands on COVID-19 patients and breathe into them if they're brought to him
Published Yesterday at 7:57 PM
Zamfara Govt to introduce death penalty for convicted reckless drivers
Published Yesterday at 4:03 PM
JAMB removes ban on printing admission letters, others
Published Today at 10:28 AM
Kogi election: PDP loses as Supreme Court upholds Gov Yahaya Bello's victory
Published Today at 11:45 AM
'We didn't rape her,' suspect confesses to killing UNIBEN student Uwa
Published Last Saturday at 4:31 PM
60 federal agencies including FIRS, Customs to be barred from getting allocations from next year
Published Yesterday at 7:41 AM
Amaechi says Chinese company is set to build $50m Daura University for free
Published Yesterday at 3:02 PM
'I disappointed myself and my family', Fani-Kayode apologises for assaulting journalist
Published Last Friday at 10:12 PM
Lagos records 15 new cases as NCDC announces 138 more cases
Published Today at 3:35 AM
Source: Pulse Nigeria.