News
Tell your friends
Abayomi makes quicker than anticipated recovery from COVID-19.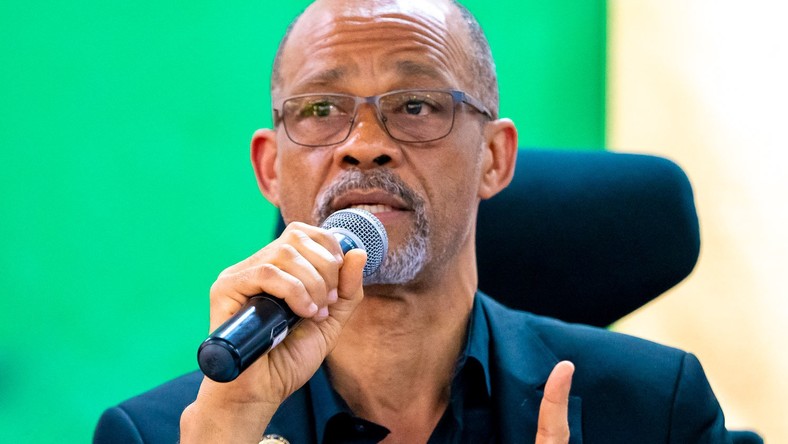 "The Deputy Incident Commander of #Covid19Lagos and Lagos Commissioner for Health @ProfAkinAbayomi has tested NEGATIVE to Covid19," Senior Special Assistant to the Governor on New Media, Jubril Gawat, shared on Twitter.
Abayomi tested positive for the virus on August 24, 2020 and self-isolated immediately after.
It's only been seven days since he tested positive for COVID-19.
Abayomi has been front and center as Nigeria battles the pandemic. He is often pictured alongside Governor Babajide Sanwo-Olu, providing updates and outlining safety and health protocols for a city of more than 20 million inhabitants.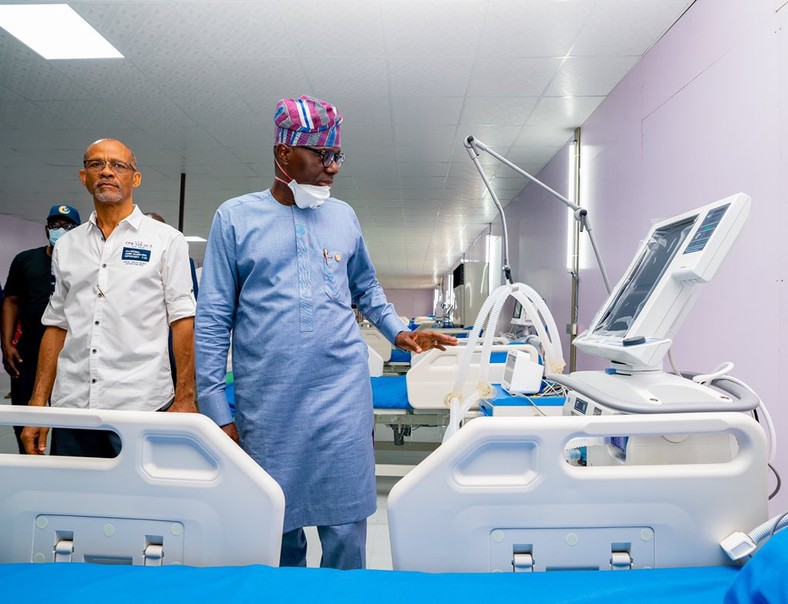 Lagos is the epicenter of Nigeria's COVID-19 outbreak with 18,119 of the nation's current tally of 53,865 cases.
41,513 persons have recovered from the virus nationwide and there have been 1,013 fatalities as of August 30, 2020.
Abayomi announced Nigeria's index COVID-19 case on February 27, 2020.
Source: Pulse Nigeria
#PROF. AKIN ABAYOMI, #LAGOS STATE #BABAJIDE SANWO-OLU
Tell your friends
Thank you! You have successfully subscribed to receive our newsletter pulse.ng
LIKE PULSE NIGERIA FOLLOW PULSE NIGERIA
Eyewitness? Submit your stories now via social or:
Email: eyewitness@pulse.ng
Oyedepo says he'll lay his bare hands on COVID-19 patients and breathe into them if they're brought to him
Published Yesterday at 7:57 PM
Zamfara Govt to introduce death penalty for convicted reckless drivers
Published Yesterday at 4:03 PM
JAMB removes ban on printing admission letters, others
Published Today at 10:28 AM
Kogi election: PDP loses as Supreme Court upholds Gov Yahaya Bello's victory
Published Today at 11:45 AM
Lagos Health Commissioner Akin Abayomi recovers from coronavirus
Published Today at 11:21 AM
'We didn't rape her,' suspect confesses to killing UNIBEN student Uwa
Published Last Saturday at 4:31 PM
60 federal agencies including FIRS, Customs to be barred from getting allocations from next year
Published Yesterday at 7:41 AM
Amaechi says Chinese company is set to build $50m Daura University for free
Published Yesterday at 3:02 PM
Lagos records 15 new cases as NCDC announces 138 more cases
Published Today at 3:35 AM
Source: Pulse Nigeria.