Man Utd news LIVE updates: All the latest news and transfer gossip from Old Trafford
Borussia Dortmund are on the cusp of selling Jadon Sancho to  Manchester United for £100million
Ole Gunnar Solskjaer transfer target James Maddison has made a decision on his future
Paul Ince has urged the Red Devils to sign Saul Niguez from Atletico Madrid
Jadon Sancho transfer latest

Borussia Dortmond are on the cusp of selling Jadon Sancho to Manchester United for £100million, according to the Mirror.
Ole Gunnar Solskjaer has identified the England international as his top transfer target ahead of the summer window.
Dortmund were reportedly looking to extend Sancho's contract to fend off the interest but appear to have identified a potential replacement.
Arsenal's Bukayo Saka has emerged as a target for the Bundesliga giants.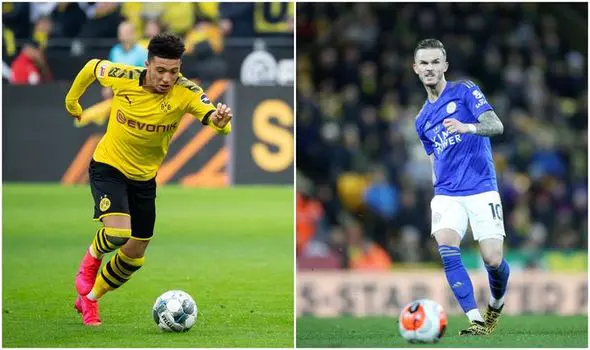 James Maddison transfer decision
Manchester United target James Maddison has decided to stick with Leichester City.
A new midfielder is on the agenda at Old Trafford but the England international will remain at the King Power Stadium.
When asked by a Leicester fan if he would be staying, Maddison said: "Of course I am.
"It was one of the best decisions I've made, coming here. I love it."
Saul Niguez transfer message
Manchester United legend Paul Ince has urged the club to sign Saul Niguez from Atletico Maldrid.
"What United fans want is exciting players and heroes in their team," he told told Daily Star
"There hasn't been enough of those in recent years at United.
"You look at Manchester City. They've got Sergio Aguero, Kevin De Bruyne and David Silva – at least three legends.
"It's the same now with Liverpool United don't have that at the moment.
"I've watched Niguez for the last two or three years and I really like him.
"He's got a lovely build and can score some special goals.
"There's a culture about him and he's still young with plenty of potential."