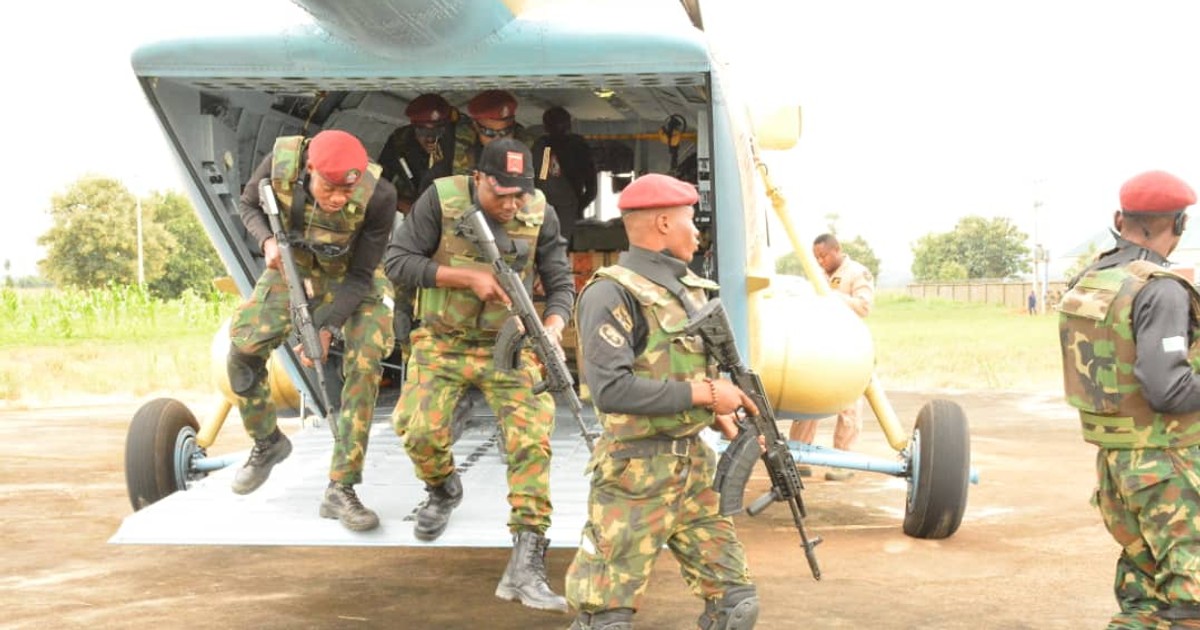 News
Tell your friends
The Defence Headquarters says the Air Component of Operation Hadarin Daji has eliminated several armed bandits and destroyed their logistics facilities in massive air strikes conducted in the Kwiambana Forest in Zamfara.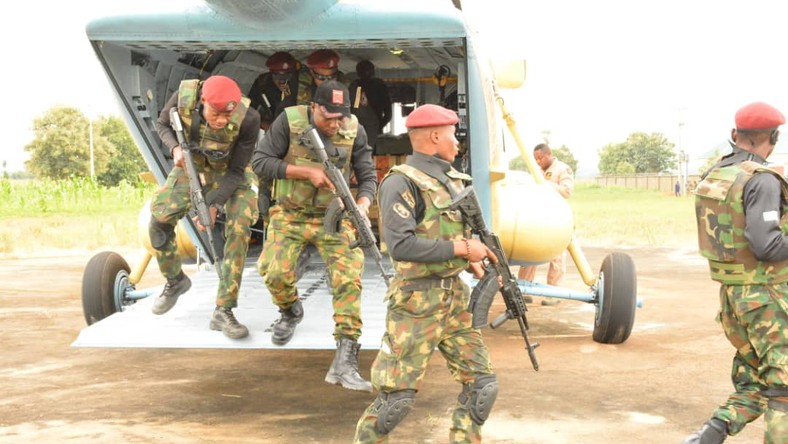 Enenche said the hit was a continuation of air interdiction missions being executed under subsidiary Operation Wutan Daji II to rid the North West zone of armed bandits and other criminal elements.
He explained that the location was designated for attack after intelligence reports and confirmatory Intelligence, Surveillance and Reconnaissance (ISR) missions, established that the cluster of huts and other structures at the edge of the Forest.
According to him the location was discovered as hideout for notorious bandits' leaders 'Sani Mochoko' and 'Damina' and some of their fighters.
"Accordingly, the Air Component scrambled Nigerian Air Force jets and helicopter gunships to attack the location.
"The attack aircraft took turns in engaging the target area resulting in significant damage to the bandits' structures as well as the killing of several of their fighters," he said.
Author: News Agency Of Nigeria Source: NAN
Tell your friends
Thank you! You have successfully subscribed to receive our newsletter pulse.ng
LIKE PULSE NIGERIA FOLLOW PULSE NIGERIA
Eyewitness? Submit your stories now via social or:
Email: eyewitness@pulse.ng
FG orders Nigerians with bank accounts to obtain and submit Self-Certification form
Published Yesterday at 9:46 PM
Federal government apologises, says bank self certification form is not for everyone
Published Today at 11:30 AM
Edo governorship election is really all about Oshiomhole [Pulse Editor's Opinion]
Published Today at 7:56 AM
The federal government's decision to stress bank account holders is ridiculously dumb [Pulse Editor's Opinion]
Published Today at 3:38 AM
Meet Kiddwaya's dad, the flamboyant moneybag who returned to the limelight following his son's exploits at BB Naija
Published Last Monday at 8:48 AM
Yahaya Bello unhappy with US decision to ban election riggers in Nigeria
Published Today at 10:26 AM
El-Rufai signs new law to punish rapists with castration, removal of Fallopian tubes
Published Yesterday at 11:01 AM
Plateau research team develops herbal cure for COVID-19
Published Today at 4:23 PM
All the times PDP and APC have attacked each other before Edo election
Published Yesterday at 4:34 PM
Source: Pulse Nigeria.