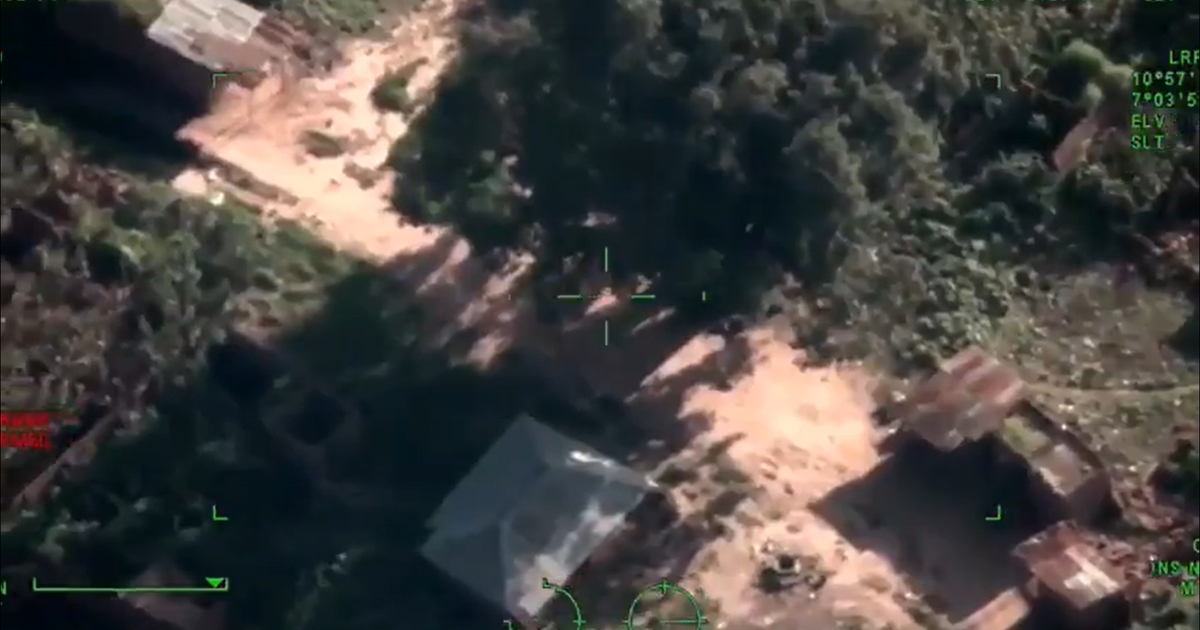 News
Tell your friends
The Defence Headquarters says the Air Component of Operation Thunder Strike has neutralised several armed bandits in air raids on their camps in the Kuduru and Kwaimbana Forest areas of Kaduna State.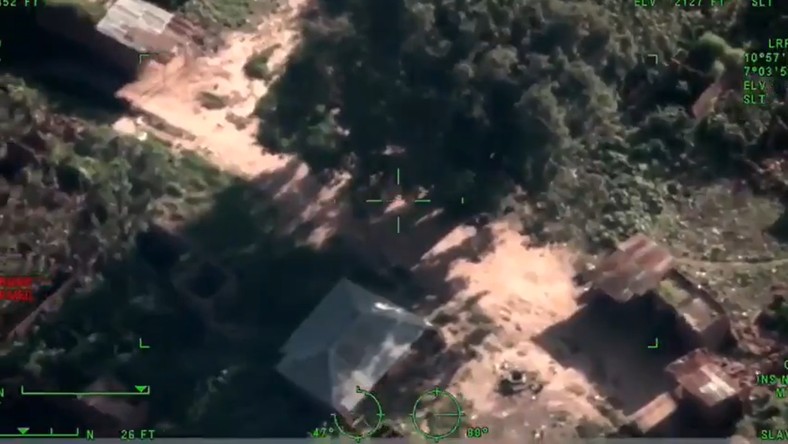 Enenche said the attacks were launched on the heels of credible intelligence reports indicating that the two locations were being used as staging areas by the bandits.
He said that the attack on the Kuduru Forest hideout was executed after aerial reconnaissance missions observed significant number of armed bandits around some compounds in a small settlement within the forest.
ALSO READ: Military sustains onslaught against terrorists, bandits
According to him, the Air Component dispatched the Nigerian Air Force (NAF) jets and helicopter gunships to attack the location.
"The attack aircraft took turns in strafing the target area leading to the neutralization of several of the bandits as well as damage to their dwellings.
"At the Kwaimbana Forest where some bandits were seen along with many rustled cattle around some huts and makeshift structures, the NAF jets and helicopter gunships engaged the area in successive passes, taking out some of the bandits," he said.
Author: News Agency Of Nigeria Source: NAN
Tell your friends
Thank you! You have successfully subscribed to receive our newsletter pulse.ng
LIKE PULSE NIGERIA FOLLOW PULSE NIGERIA
Eyewitness? Submit your stories now via social or:
Email: eyewitness@pulse.ng
Schools, NYSC camps remain closed as Buhari approves reopening of cinemas, gyms
Published Yesterday at 8:32 PM
Oba of Benin to Governor Obaseki: 'You will not be in power forever'
Published Yesterday at 5:08 PM
FG urges state governments to prepare for full school reopening
Published Yesterday at 6:55 PM
Gunmen attack MKO Abiola's house, torture his children and steal cash
Published Last Wednesday at 9:51 PM
NBA denied access to Kano singer sentenced to death for blasphemy as appeal deadline nears
Published Yesterday at 10:16 AM
Death sentence: Kano Judiciary submits case details of convicted singer to Falana
Published Yesterday at 2:15 PM
5 things to know about Nigeria's new COVID-19 ease of lockdown phase
Published Yesterday at 8:14 PM
Troops kill 4 bandits in Kaduna, recover arms
Published Yesterday at 2:35 PM
CAN Chairman says Fani-Kayode will rule Nigeria one day
Published Last Wednesday at 10:48 PM
Source: Pulse Nigeria.