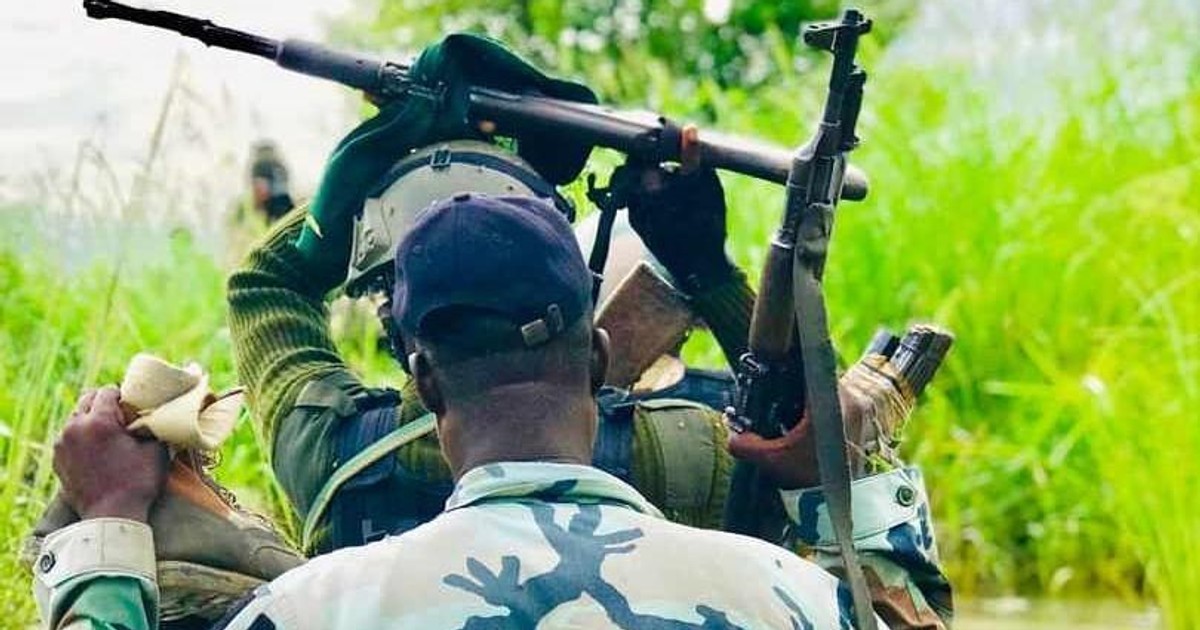 News
Tell your friends
The Air Task Force (ATF) of Operation Lafiya Dole, has hit another Boko Haram terrorists' structure at Warshale in Borno, killing scores of the terrorists in recent air strikes.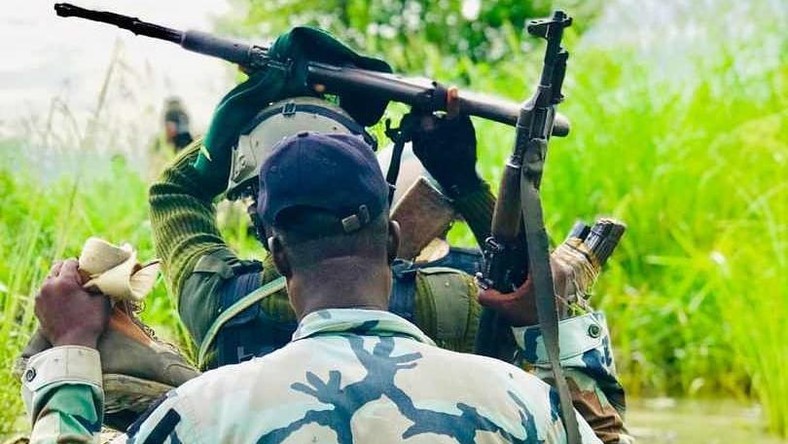 Enenche said the mission was executed after credible intelligence reports and series of aerial surveillance missions established that the settlement was one of those being used by the terrorists as staging area to launch attacks.
ALSO READ: Military arrests 3 foreigners with special ammunition, smashes notorious arms smuggling syndicate
According to him, the Nigerian Air Force (NAF) fighter jets and attack helicopters engaged the location and recorded devastating hits resulting in the obliteration of several structures and killing of some of the terrorists.
"The Armed Forces of Nigeria, operating in concert with other security agencies and stakeholders, will sustain its efforts to rid the North East of all terrorists and other criminal elements," he said.
Author: News Agency Of Nigeria Source: Pulse Nigeria
Tell your friends
Thank you! You have successfully subscribed to receive our newsletter pulse.ng
LIKE PULSE NIGERIA FOLLOW PULSE NIGERIA
Eyewitness? Submit your stories now via social or:
Email: eyewitness@pulse.ng
Nigeria plans to ban international flights from European countries, others
Published Yesterday at 8:04 AM
FG expresses concern over WAEC candidates contracting COVID-19
Published Yesterday at 9:11 AM
El-Rufai vows to continue making his voice heard after lawyers kicked him out of NBA conference
Published Last Thursday at 11:05 PM
CAMA: CAN rejects 'ungodly' law, says it's a war against Christianity
Published Last Thursday at 8:27 PM
MURIC describes as myopic NBA's decision to kick El-Rufai out of its conference
Published Yesterday at 10:55 AM
Ekiti lawmakers suspend LG Chairman over presidential campaign poster for Gov. Fayemi
Published Yesterday at 4:39 PM
Nigeria records new all-time power transmission of 5,420.30MW – TCN
Published Last Thursday at 4:45 PM
Lawyers are boycotting NBA conference in protest of El-Rufai
Published Last Tuesday at 7:30 PM
NBA kicks El-Rufai out of annual conference after protests by lawyers
Published Last Thursday at 6:11 PM
Source: Pulse Nigeria.