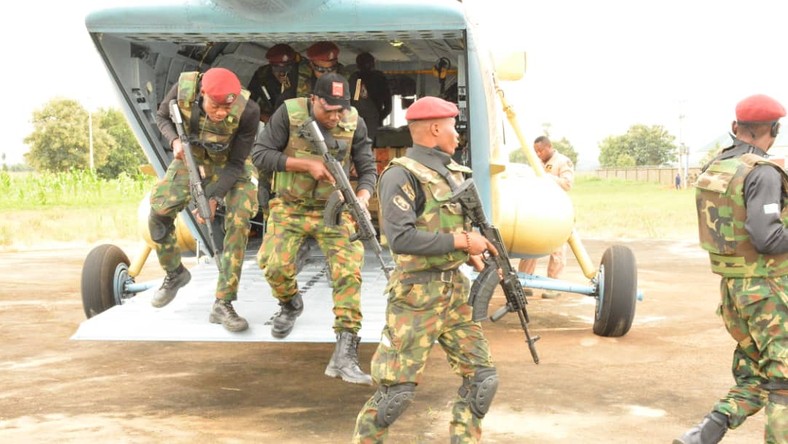 News
Tell your friends
The Defence Headquarters says the Air Task Force of Operation Lafiya Dole has eliminated several terrorists while destroying their logistics facilities in air raids on Arina Woje, Warshale and Valangide in Borno.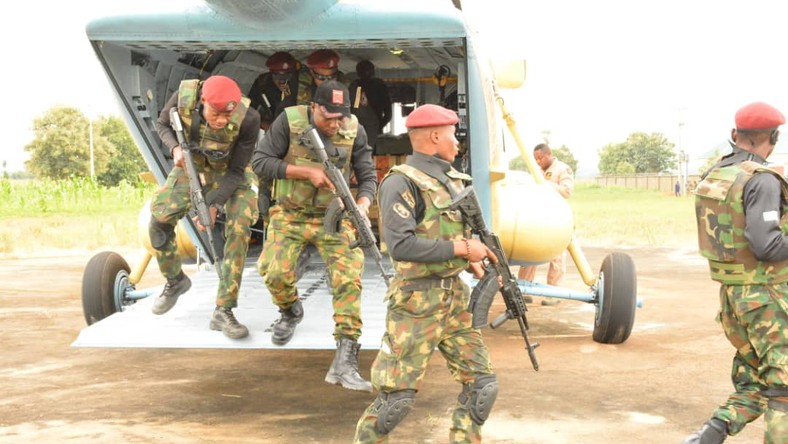 Enenche said the air strikes were executed on Sept. 26, following credible intelligence and confirmatory Intelligence, Surveillance and Reconnaissance (ISR) missions indicating a resurgence of terrorists' activities at the locations.
He said that Arina Woje in Marte Local Government Area was confirmed to be where Islamic State of West Africa Province (ISWAP) elements were hibernating.
The spokesman said that the identified targets were attacked by Nigerian Air Force (NAF) fighter jets and helicopter gunships, resulting in the destruction of some structures and neutralisation of several terrorists.
Enenche disclosed that terrorist elements responsible for recent attacks in the Dikwa area were tracked to Warshale and taken out as the NAF attack aircraft took turns in engaging the settlement.
He explained that the air strike on Valangide in the Sambisa Forest area on the other hand, was undertaken at night by helicopter gunships, which mopped-up the terrorists as they strafed the location.
Author: News Agency Of Nigeria Source: NAN
Tell your friends
Thank you! You have successfully subscribed to receive our newsletter pulse.ng
LIKE PULSE NIGERIA FOLLOW PULSE NIGERIA
Eyewitness? Submit your stories now via social or:
Email: eyewitness@pulse.ng
Lagos puts Nigeria on world record with 60,000 cupcakes mosaic
Published Yesterday at 10:38 PM
Federal Government approves reopening of all schools after 6 months of shutdown
Published Today at 10:59 AM
United States President Donald Trump tests positive for coronavirus
Published Today at 6:39 AM
Ize-Iyamu still pursuing legal action over Edo election loss
Published Today at 8:40 AM
Nigeria, Canada working on agreement for more Nigerians to get visas
Published Today at 10:26 AM
Buhari says Nigerians shouldn't expect to buy fuel for cheaper than Saudi Arabians
Published Yesterday at 10:14 AM
Former staff jailed 98 years for stealing nearly N200 million from First Bank
Published Last Tuesday at 1:51 PM
Buhari's full speech on Nigeria's 60th Independence Day anniversary
Published Yesterday at 8:43 AM
Nigeria@60: Nigerians in South Africa mark Independence Day in sober reflection
Published Yesterday at 10:56 AM
Source: Pulse Nigeria.