My Fellow Christians, This Is What The Sallah Meat That Was Given To You By Your Muslims Neighbours, Stand For;
Just 2 days ago, Muslims worldwide celebrated Eid El Kabir, which is an Islamic festival to commemorate the willingness of Ibrahim (known as Abraham by Christians) to obey the commandment of Allah, to sacrifice his son Ismael, (Isaac in the Bible) before God provided a ram in his stead. I'm sure you know the story more than I do so, I won't bored you with it.
After the celebration which officially ended yesterday the 1st of August 2020, I started seeing some tweets on twitter that, some Christians collected meat from their Muslim neighbors but instead of eating it, they thrashed the meat because to them, it is a sin for them to eat the meat from Sallah ram. This to me, is an act of witchcraft. Why collecting the meat when you know you are not gonna eat it? Why not respectfully reject it?.
In case you don't know, that meat you just wasted (or have been wasting) is not even meant to be given to you, your Muslim neighbors care about peaceful coexistence between you & them, that's why they offer you Sallah meat to show they love you. The meat is actually meant for Muslims who can't afford to buy ram. They are meant to share the ram to them so they too can rejoice like others who are buoyant. So, If you won't eat it, don't be unfortunate, simply reject it.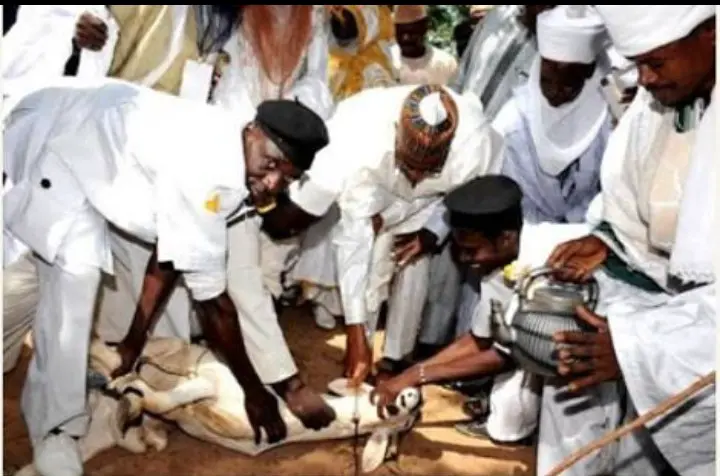 There is nothing wrong if you own version of Christianity or Denomination says you shouldn't eat Sallah meat, but it is very wrong and a sin, if you collect it and thrash it or give it to dog. If you won't eat it, carefully and respectfully reject it with love. Appreciate the love they are extending to you by given you the meat.
I am a Christian and I've been eating sallah meat since I know myself. As I'm typing this, one of my neighbors just brought my meat for me because since Friday, I've been away celebrating Sallah with my Muslim friends in their homes.
I have about 8 Muslims as close neighbors and 6 of them have given me meat already, waiting for the remaining two to bring theirs.
Please if your neighbor reject your gift of Sallah meat, I am still accepting the gift so, you can holla at me😂😂😂😂.
Please, let's learn how to live together in love and harmony, let's have religious tolerance.
Happy Eid El Kabir to my Muslim brethren once again, God bless you all.