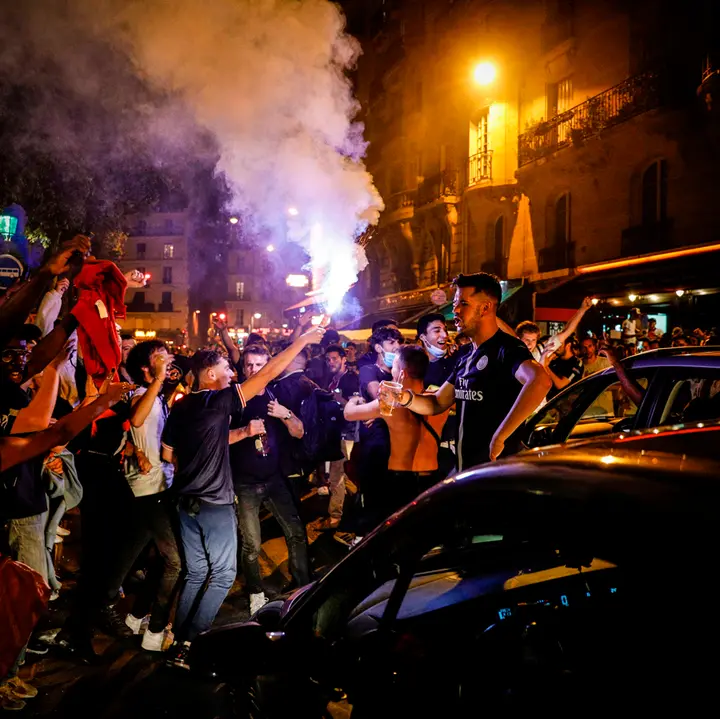 There is currently celebration in Paris because of PSG's victory over RB Liepzig, this victory means a lot to the people of this city because the club is achieving this milestone for the first time in 50 years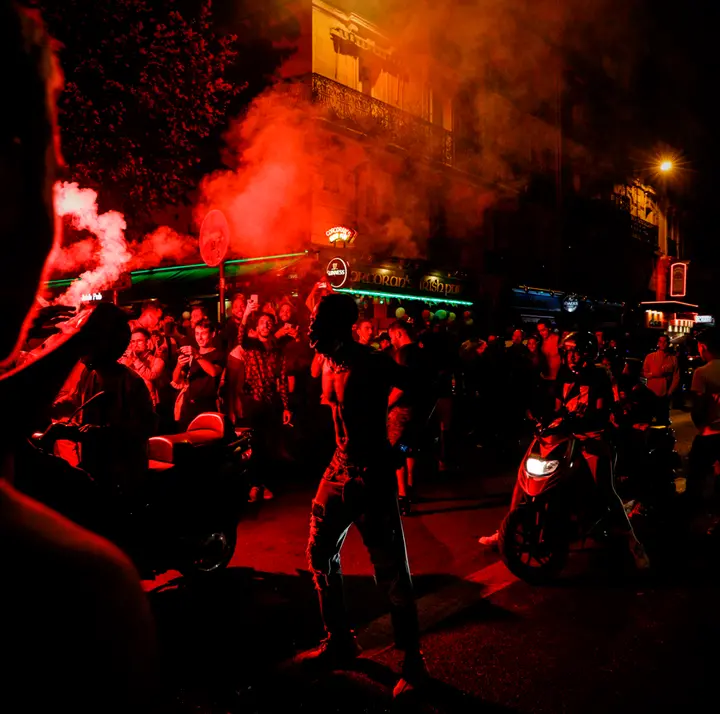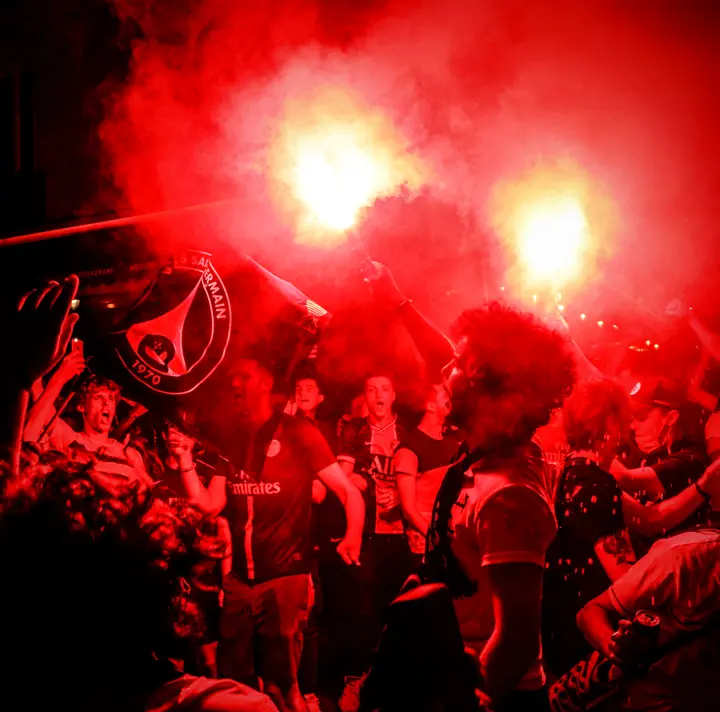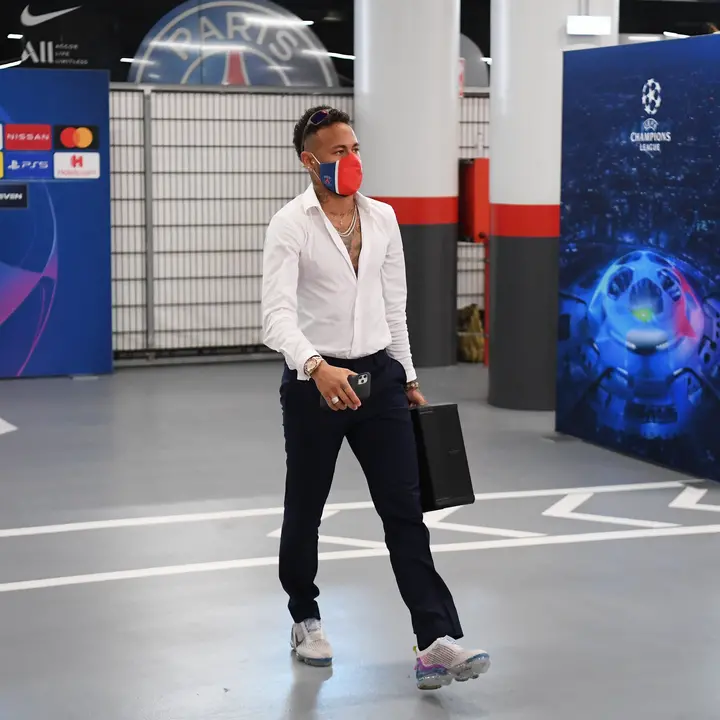 Football fans around the world must be enjoying the performances of Neymar currently, he is a joy to watch, he's put out very good performances since the beginning of the Champions league knockout, he even won the man of the match in the quarter final victory against Atalanta. Ronaldo and Messi are not in the Semi-Finals but Neymar's performance has made the games worthy of watching.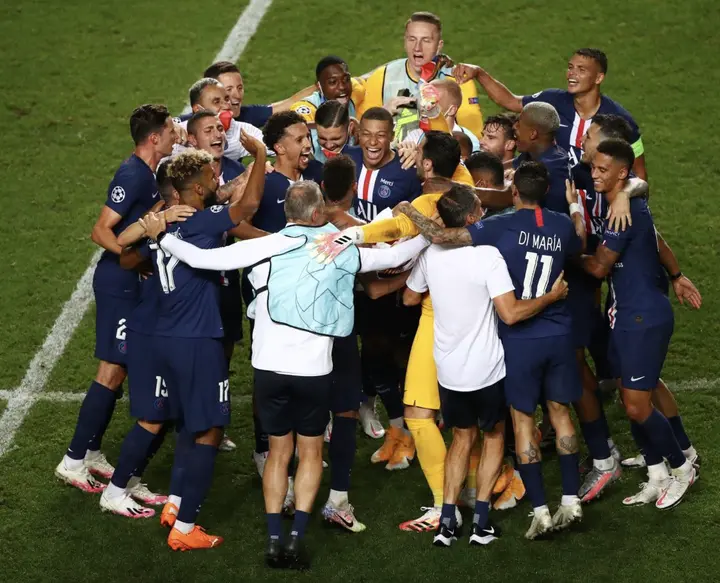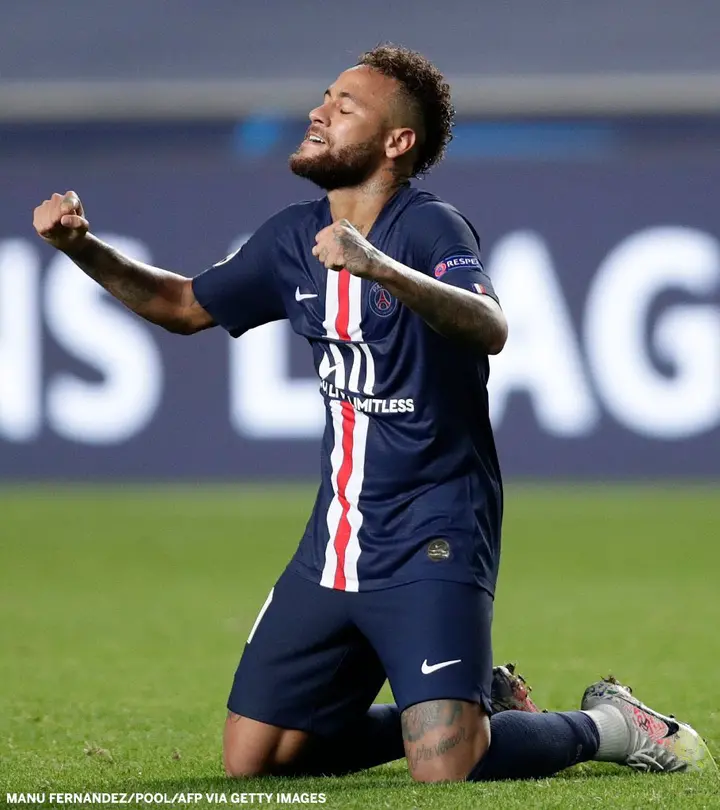 For more than 10 years, the semi-final of the Champions league has featured either Ronaldo or Messi, sometimes, both, but this time around, both of them crashed out of the competition before the semi-final.
In my opinion, after Messi and Ronaldo, Neymar is the best in the world. He has not been opportune to feature in the champions league at the semi-final or final since he left Barcelona for PSG in 2017 and this is due to injuries.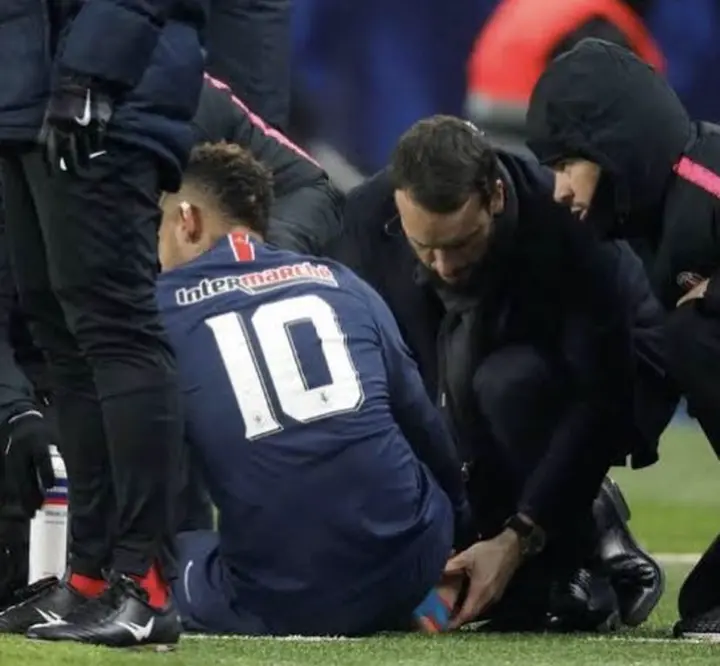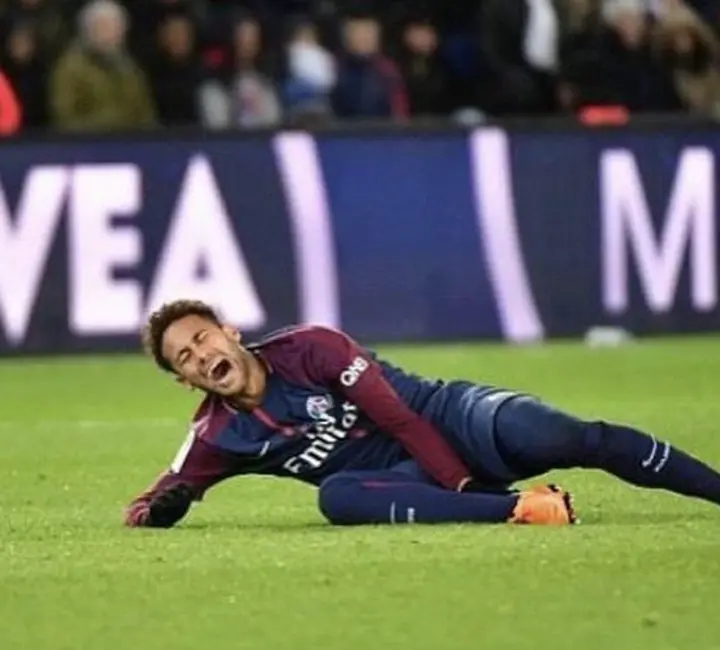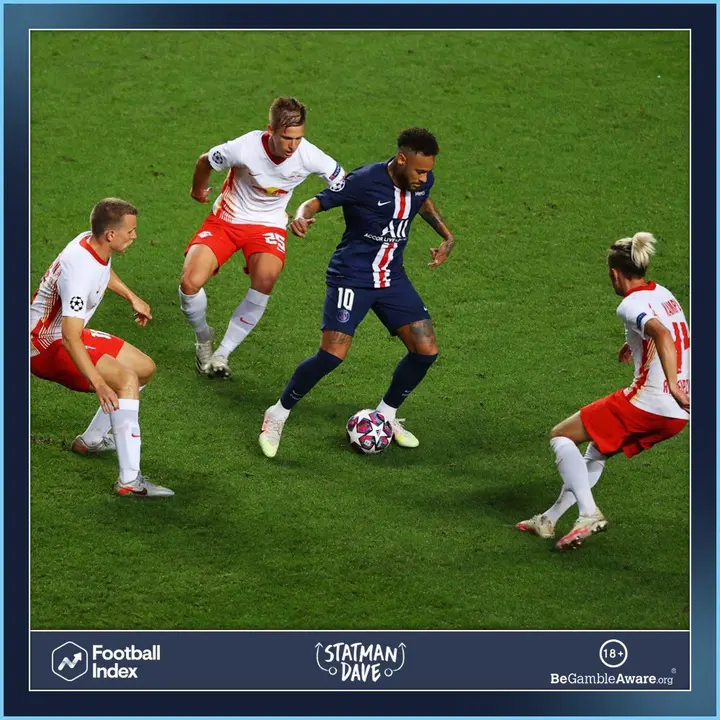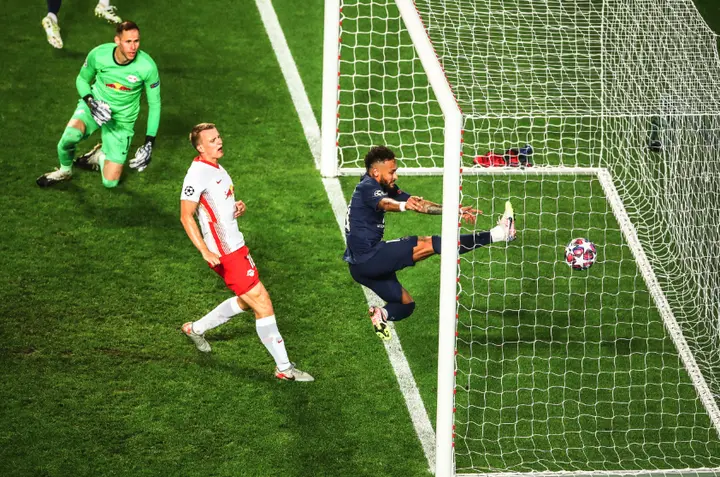 Now that he is fully fit, he's been able to shoulder the responsibility of leading this team to the final, a remarkable record in the history of the club, this is the main reason he, Mbappe, alongside other football stars were brought to PSG with so much money.
They were able to beat RB Liepzig and after the game, Neymar exchanged shirt with Halstenberg, this is against the rules as a precaution against the spread of the coronavirus.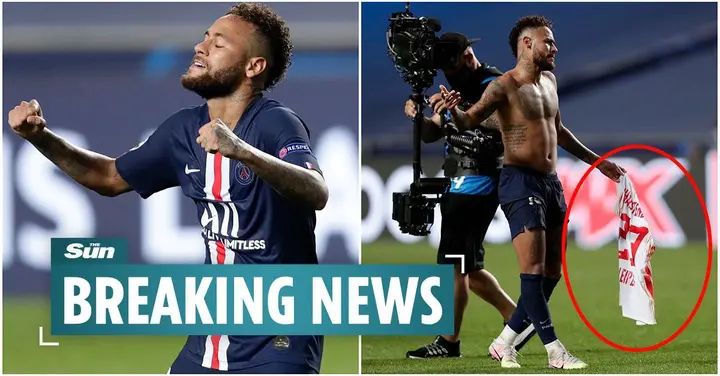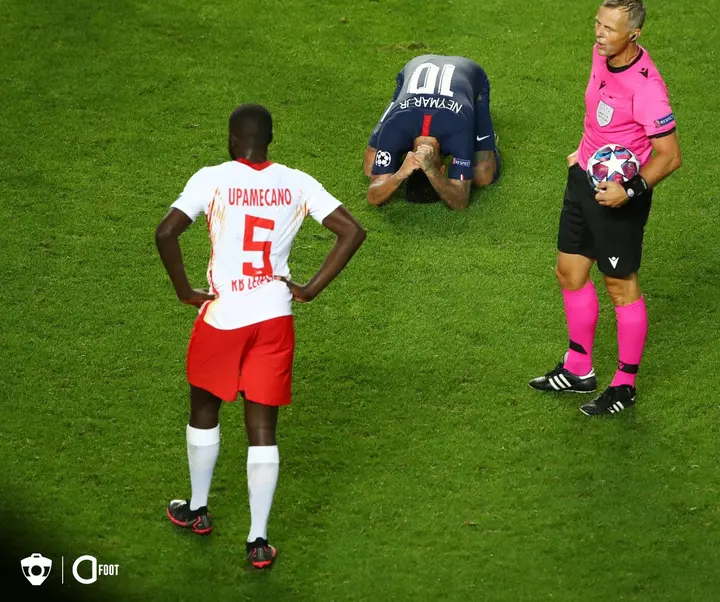 Players are not allowed to swap shirts, this rule was part of the replay protocol by UEFA before the knockout continuation. The consequence is that Neymar could be ordered to isolate himself for 12 days and the final would have been played by then, if be is told to do so. The final is on the 23rd of August.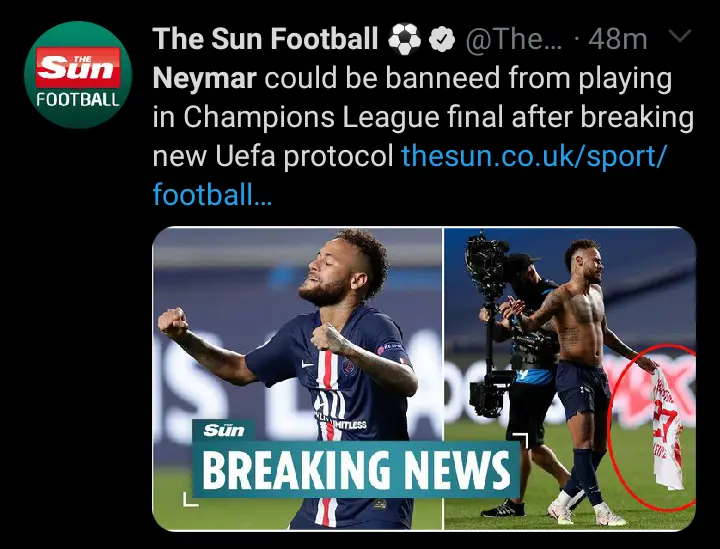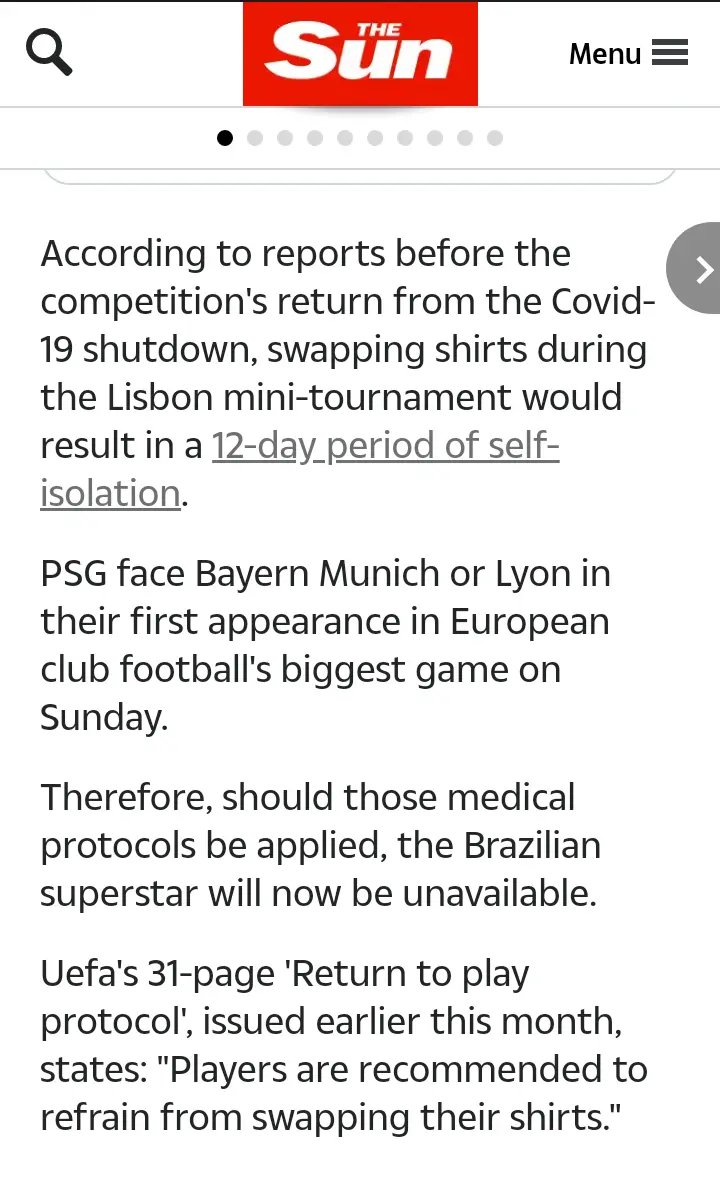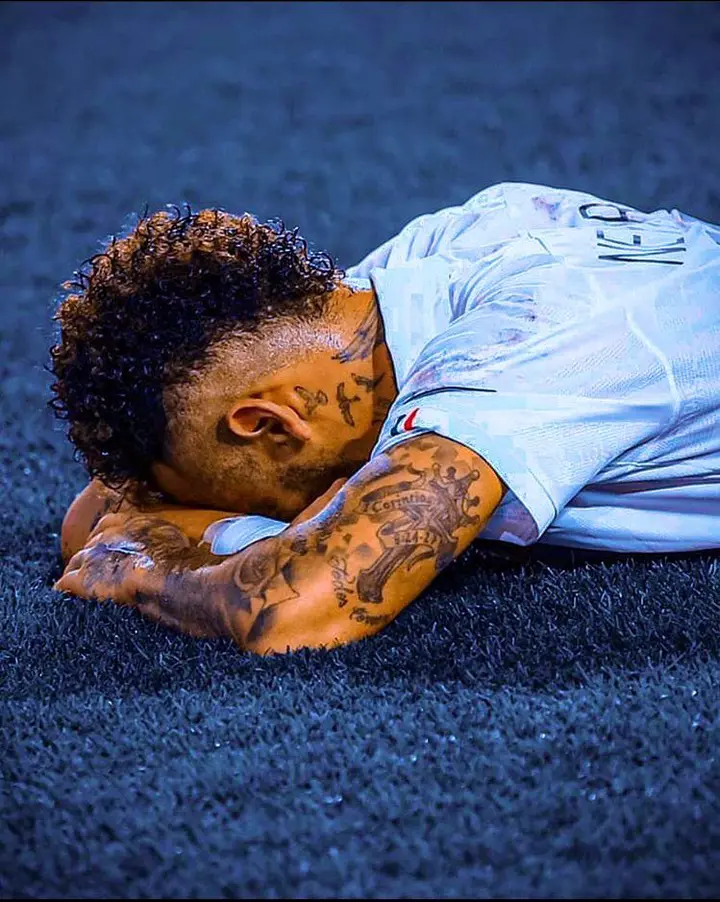 Can PSG win without him?