News
Tell your friends
103 people who have recovered from the novel disease were discharged on Tuesday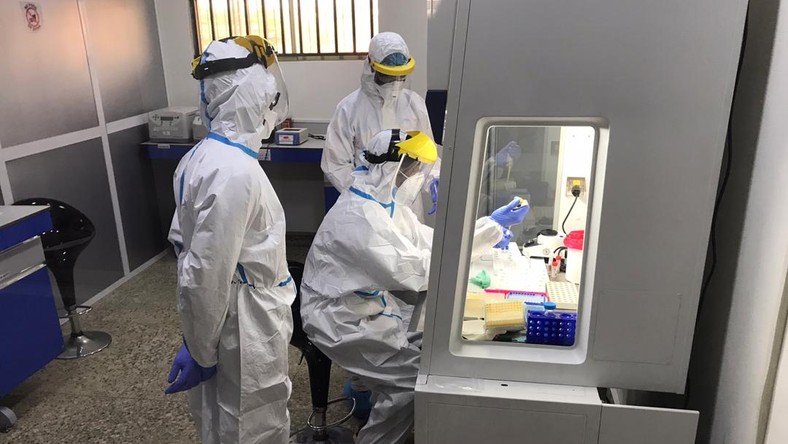 Tuesday's update showed that a total of 55,456 COVID-19 cases have been recorded since February.
Plateau recorded the highest number of new cases with 183, after recording 25 new cases just the previous day.
Lagos recorded 33 cases, followed by Abuja with 25, and Ogun with 16.
Other states that recorded new cases are Oyo (7), Ekiti (6), Kwara (5), Ondo (5), Anambra (3), Imo (3), Nasarawa (3), Rivers (2), Gombe (2), Edo (2), and Akwa Ibom (1).
103 people who have recovered from the novel disease were discharged on Tuesday, raising the total number of recoveries to 43,334.
Six new fatalities also raised the death toll to 1,067.
Source: Pulse Nigeria
Tell your friends
Thank you! You have successfully subscribed to receive our newsletter pulse.ng
LIKE PULSE NIGERIA FOLLOW PULSE NIGERIA
Eyewitness? Submit your stories now via social or:
Email: eyewitness@pulse.ng
3 reasons why Dino Melaye's flamboyant lifestyle is a problem for Nigeria
Published Yesterday at 9:15 AM
Court again orders police to produce Bayelsa governorship candidate
Published Yesterday at 10:29 AM
'Hanan Buhari's wedding has nothing to do with Nigerians' hardship,' says First Lady's aide
Published Last Monday at 10:05 PM
Healthcare workers battling COVID-19 in Abuja receive some of their pay after Pulse Exclusive
Published Yesterday at 6:18 AM
UK judge explains how Osinbajo detected P&ID fraud against Nigeria
Published Last Saturday at 3:15 PM
Ogun government orders full reopening of schools September 21
Published Last Monday at 9:35 PM
Schools, NYSC camps remain closed as Buhari approves reopening of cinemas, gyms
Published Last Thursday at 8:32 PM
'Oshiomhole not my godfather,' Ize-Iyamu insists ahead of Edo election
Published Yesterday at 8:07 AM
Report: The disrupting influence of coronavirus pandemic on WASSCE
Published Last Monday at 9:22 AM
Source: Pulse Nigeria.