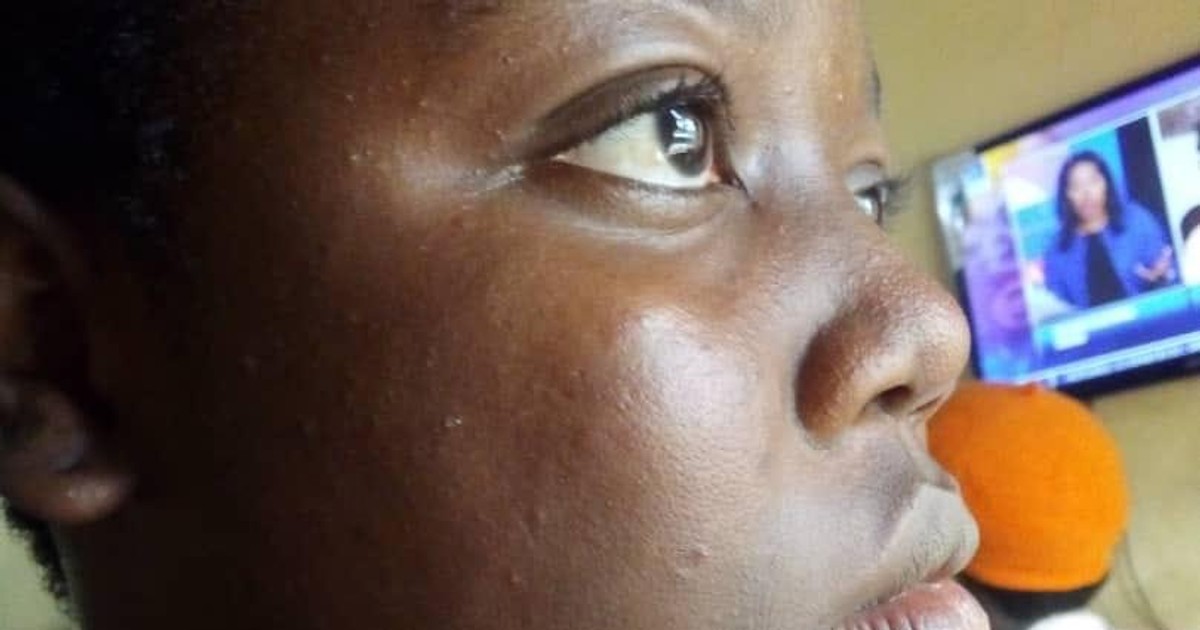 News
Tell your friends
A wave of awareness is growing among Nigerian youths and they seem not to be ready to give up and stand up for their rights.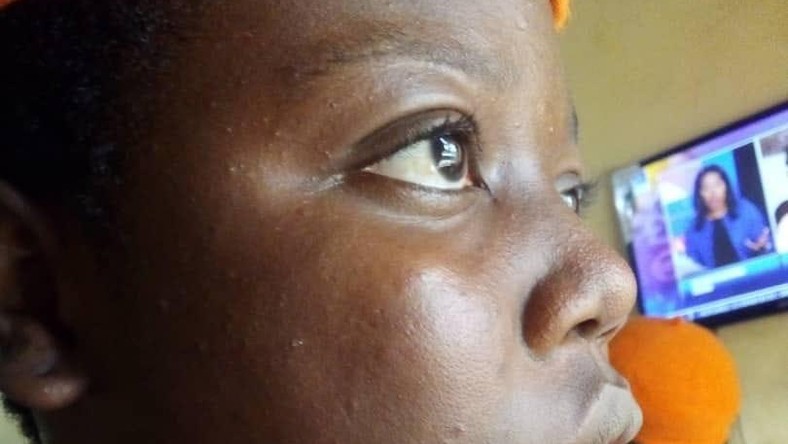 An example is the story of Miss Abraham Mary Omowumi, a 20 year old and a 300 level Political Science Education Student of OAU, Ile-Ife, alongside 9 others, who despite being arrested, harassed and brutalized during a sensitization drive in Iree on Friday, by a Deputy Commissioner of @PoliceNG‬ in Oshogbo, Osun state, remain courageous and brave in the face of such injustice and stands firmly with the revolutionary platform as she is back on the streets of Ede fueled with renewed energy to keep on fighting for her rights.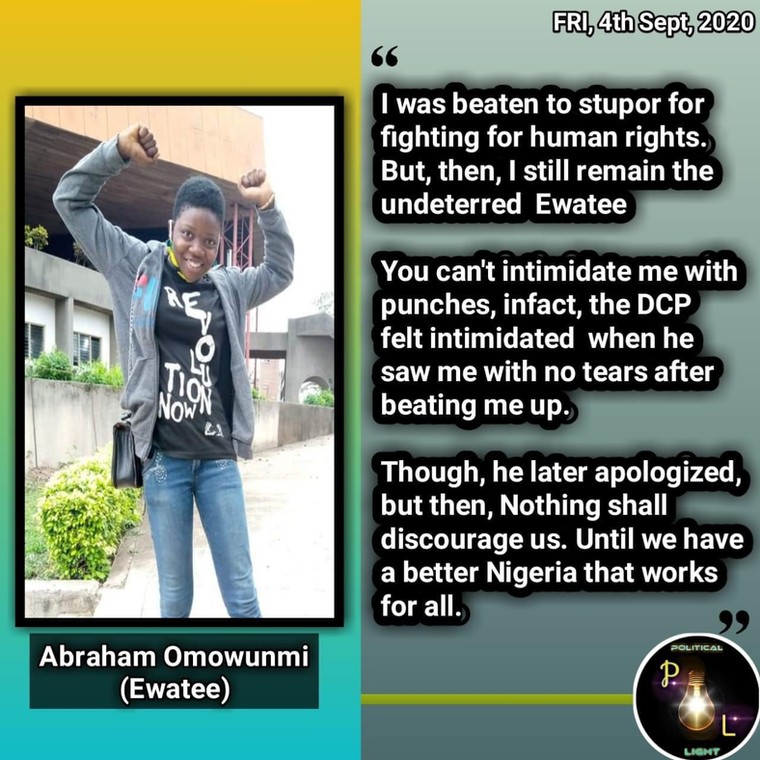 About a month ago, a young Female activist also defied her brutalization during #RevolutionNow protest in Abuja and made a defiant video vowing to continue with the protests.
#RevolutionNow #nogoingback
This is a featured post.
Author: Pulse Mix Source: Pulse Nigeria
Tell your friends
Thank you! You have successfully subscribed to receive our newsletter pulse.ng
LIKE PULSE NIGERIA FOLLOW PULSE NIGERIA
Eyewitness? Submit your stories now via social or:
Email: eyewitness@pulse.ng
Why is Governor Ortom of Benue angry with soldiers for killing gang leader Gana? [Pulse Editor's Opinion]
Published Yesterday at 6:23 PM
Senator Suswam condemns killing of Benue's most wanted criminal Gana
Published Yesterday at 9:43 AM
President Buhari says Donald Trump accused him of killing Christians
Published Last Wednesday at 9:45 AM
10 days to Edo election, another commissioner resigns
Published Last Wednesday at 10:08 PM
Edo deputy governor's wife, Maryann, accuses Oshiomhole of threatening her life
Published Yesterday at 10:03 AM
Police rescue 5 abducted victims in FCT community
Published Yesterday at 4:55 PM
Soldiers kill Benue's most wanted criminal Gana
Published Last Wednesday at 8:34 AM
Lagos Govt says only final year students of tertiary institutions will resume on Sept 14
Published Yesterday at 6:50 PM
3 reasons why Dino Melaye's flamboyant lifestyle is a problem for Nigeria
Published Last Tuesday at 9:15 AM
Source: Pulse Nigeria.