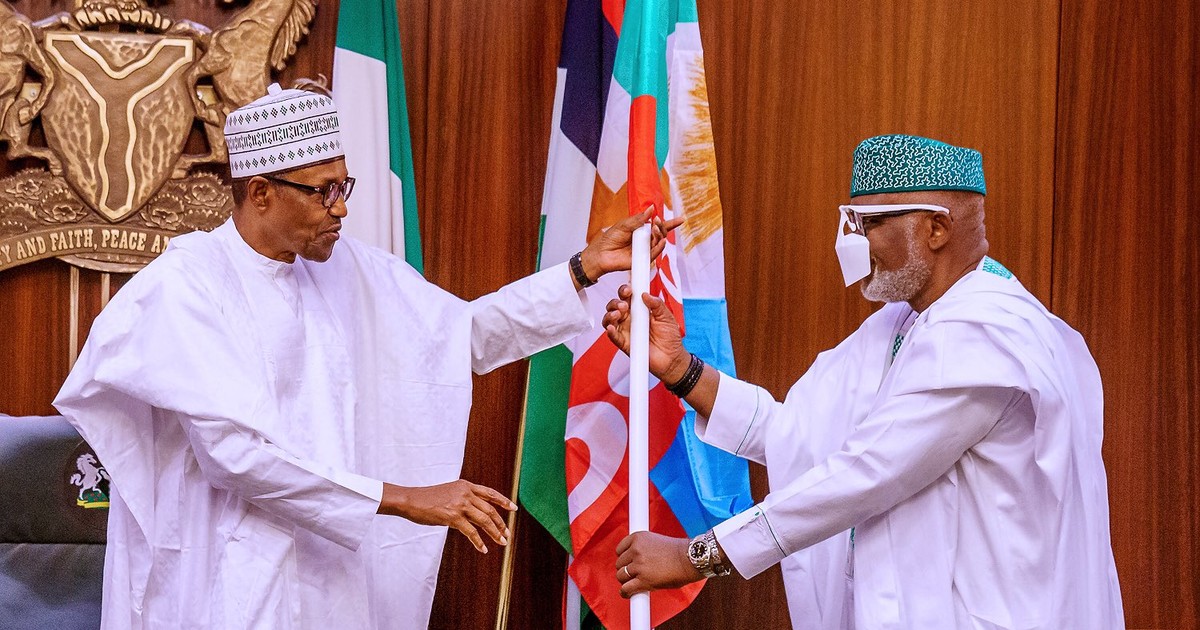 News
Tell your friends
President Muhammadu Buhari has urged governing party All Progressives Congress (APC), to work diligently and ensure fairness in electoral processes while returning governorship candidate of the party, Rotimi Akeredolu, for second term in office.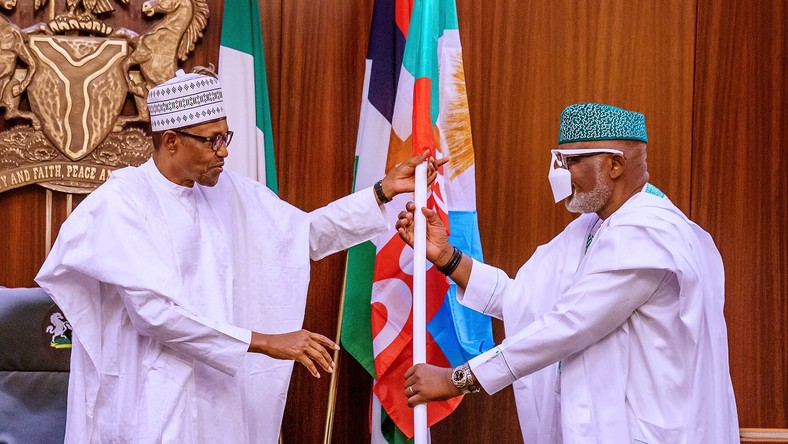 The president said the reconciliation process in the state branch of the party had provided a solid ground for an easier, clear, victory for the candidate than he achieved in his first term.
While assuring Akeredolu of the party's full support, Buhari said "a peaceful and fair election that reflects the will of the people should be uppermost''.
ALSO READ: Gov Akeredolu accuses his deputy of planning to embarrass him with fake documents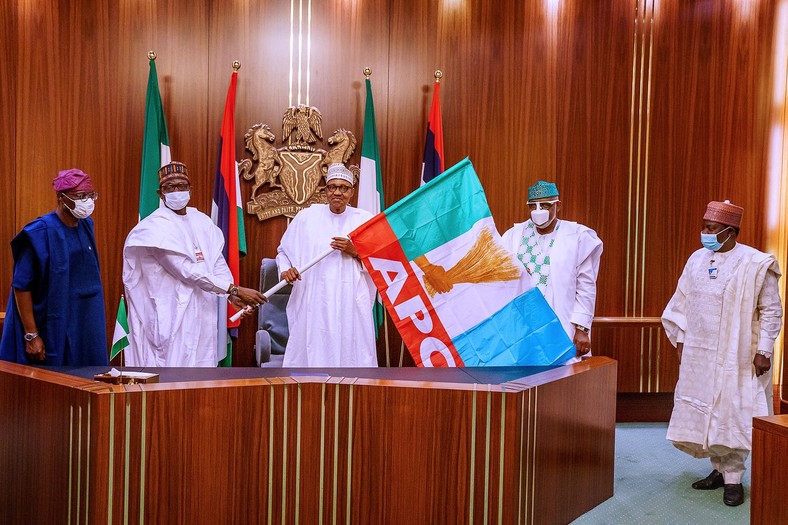 He stressed the need for adherence to the regulations of the Independent National Electoral Commission and protocols of the Nigeria Centre for Disease Control.
Buhari noted that the party's mechanism for resolving differences was most effective, and would be sustained to strengthen relationships, and project the objectives of the party as people-focused and development-oriented.
The APC candidate was presented to the President by the party's Caretaker Committee Chairman, Mai Mala Buni, who is also the Governor of Yobe State.
Author: News Agency Of Nigeria Source: NAN
Tell your friends
Thank you! You have successfully subscribed to receive our newsletter pulse.ng
LIKE PULSE NIGERIA FOLLOW PULSE NIGERIA
Eyewitness? Submit your stories now via social or:
Email: eyewitness@pulse.ng
Schools, NYSC camps remain closed as Buhari approves reopening of cinemas, gyms
Published Last Thursday at 8:32 PM
FG urges state governments to prepare for full school reopening
Published Last Thursday at 6:55 PM
Nigeria receives world's 1st COVID-19 vaccine from Russia
Published Yesterday at 3:09 PM
Oba of Benin to Governor Obaseki: 'You will not be in power forever'
Published Last Thursday at 5:08 PM
NBA denied access to Kano singer sentenced to death for blasphemy as appeal deadline nears
Published Last Thursday at 10:16 AM
Gunmen attack MKO Abiola's house, torture his children and steal cash
Published Last Wednesday at 9:51 PM
Kano singer appeals death sentence for blasphemy against Prophet Muhammad
Published Last Thursday at 5:19 PM
Death sentence: Kano Judiciary submits case details of convicted singer to Falana
Published Last Thursday at 2:15 PM
5 things to know about Nigeria's new COVID-19 ease of lockdown phase
Published Last Thursday at 8:14 PM
Source: Pulse Nigeria.