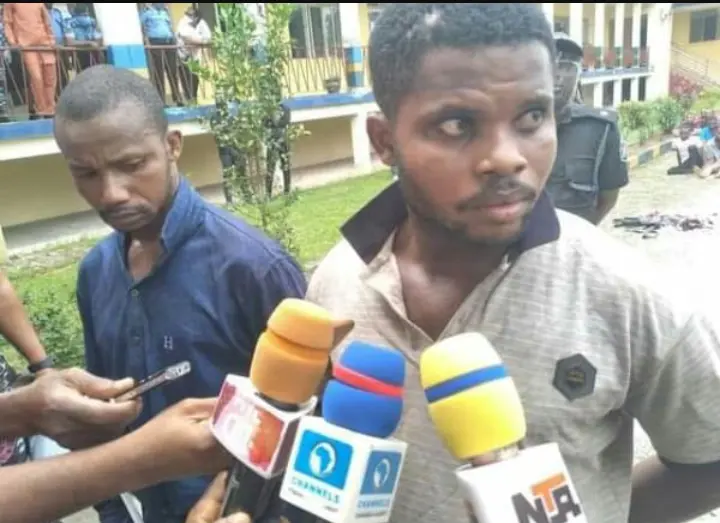 A 31-year-old young man known as Okon Asuquo, who was involved in cannibalism at Odukpani Local Government Area in Cross River State, was arrested by the State Police Command in Calabar.
While at the Police Headquarters, footage of his killing and butchering someone in horrific and traumatic manner was re-played to the men of the press before being paraded today at the State Police Command in Calabar.
When the arrested cannibal was being questioned by reporters, his expression was overwhelmed with awe on how someone was secretly recording him while carrying out the act of cannibalism.
However, members of Odukpani's community were also present at the Police Command in Calabar, cheering the new Commissioner of Police up for his gigantic effort and success being recorded in flushing out for arrest people terrorizing communities under Odukpani LGA.
Meanwhile, his accomplice that assisted him in preparing charms being allegedly used on his victims was the one wearing a blue shirt and standing next to him in the photo above.
It can be recalled that the apprehended men whose video went viral online for involvement in cannibalism with a video footage showing one of them butchering human into pieces for meal like someone butchering an animal.