Before I start showcasing his new look, let me briefly profile Rozay as he's fondly called. William Leonard Roberts II professionally known as Rick Ross is American rapper, songwriter, entrepreneur and record executive.
The Mabach boss has gotten most of his fans talking how he has physically changed from his trademark fat rapper to welterweight.
Some people accused him of doing gastric bypass surgery, a claim the Maybach Music Boss denied.
All through his career the rapper has frequently been pictured performing in front of an audience with his stomach hanging out. It probably won't be as conditioned as Eminem or Lil Wayne's. However, Rozay was glad!
Be that as it may, as of late the huge rapper has truly changed from the large Rozay the vast majority of people knew him to be to a normal weight fellow. Despite the fact that there is still some degree of fat in him, yet he has definitely lose weight that can satisfy the eyes of huge numbers of his fans.
A few people accused him for doing plastic surgery, a claimed the Maybach Music Boss shrugged 🤷‍♂️ off.
See how he was before: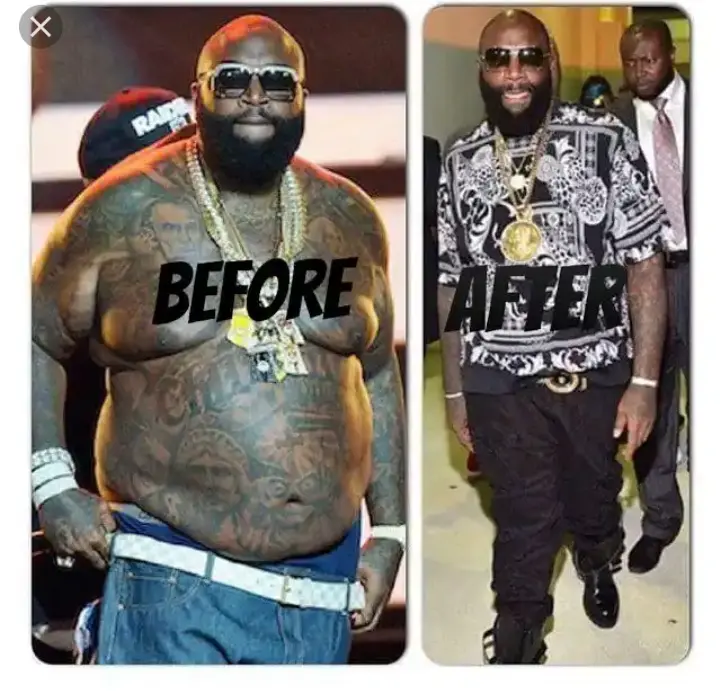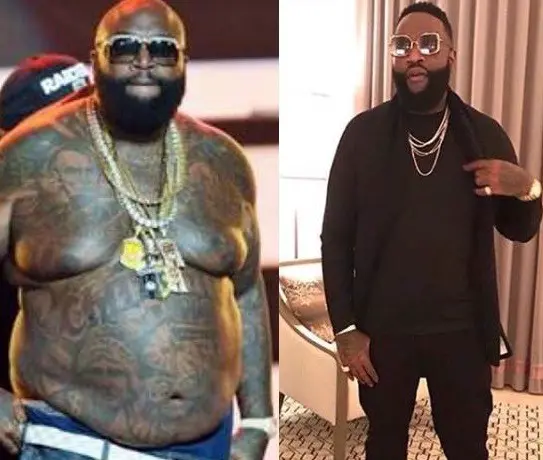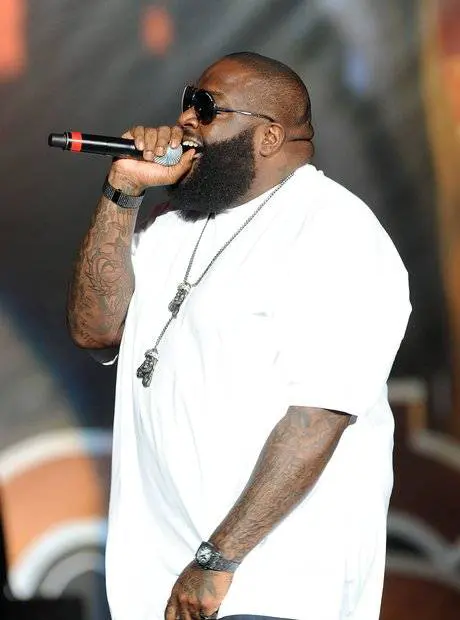 Despite the claims from unnamed sources that Rick Ross's weight loss is a result of gastric bypass surgery, Ross tells the real story:
At the urging of his doctor, Ross changed his diet and exercise and saved his life, losing 75 lbs. "I'm happy," Ross told Men's Health in its September issue, on newsstands now. "I'm still losing weight, and now I'm starting to build hard muscle in places."
The key to Ross' weight loss was taking things slow, rather than trying quick fixes that wouldn't stick. "If I quit all the things I loved cold turkey, I knew it would only be so long before I went back to my old ways," he said
Ross transformation should be an inspiration to obessed people who are willing to lose weight.