Ini Edo is an actress and a flawless one at that, the beautiful lady recently posted a picture of her and in the caption, she celebrated her 10 million followers.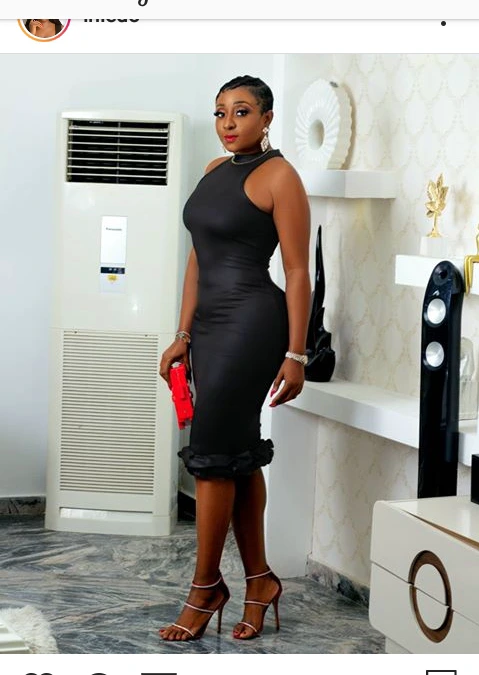 In the caption, she wrote " A tall cup of black coffee with a dash of brown sugar to celebrate 10 million army of follower. You all know how humbling this is for me.
Cheers to more fulfilling years and a lifetime partnership." She went further to say that she will soon bring an initiative that will impact lives and change them for good, she also thanked them and told them that she loves them.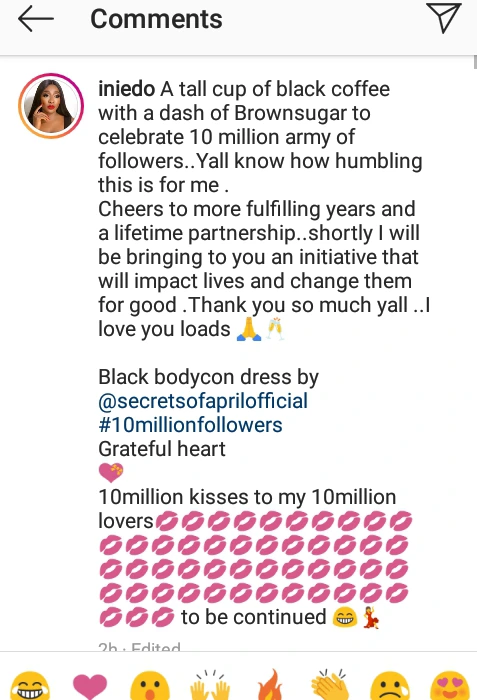 Another colleague of her, actress Annie Idibia commented when your big sister is the hottest.
A fan replied to her comment telling her to greet her husband who is a musician and to tell him
that he loves him, while a lady also replied to the actress's comment, calling her shameless and asking her who was her big sister.
In her words "Shameless woman, who is your big sister?" She also added a laughing emoji, no one knows if she is serious or not
Other also replied to the comment, a lady asked the fan why she was spitting such hate.
Some supported the lady's word, a fan told the actress that she could call Ini Edi her sister without adding the word big as she wasn't born today.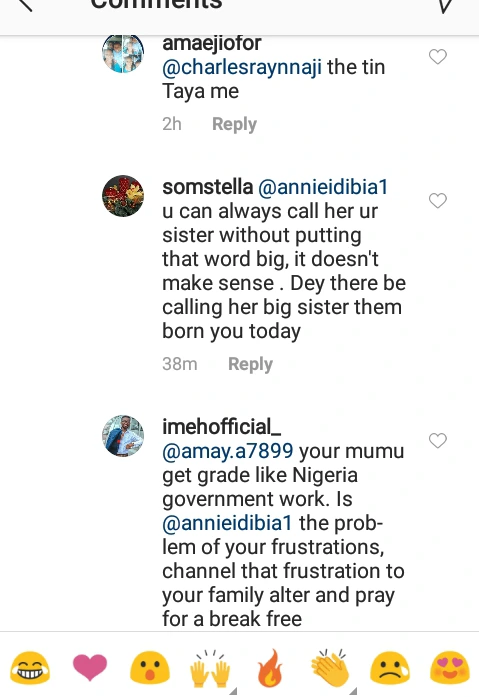 Another asked the lady if Annie Idibia who called Ini Edo's big sister was dumb and went on to tell her that because Ini Edo works out and looks younger doesn't mean that they don't respect themselves.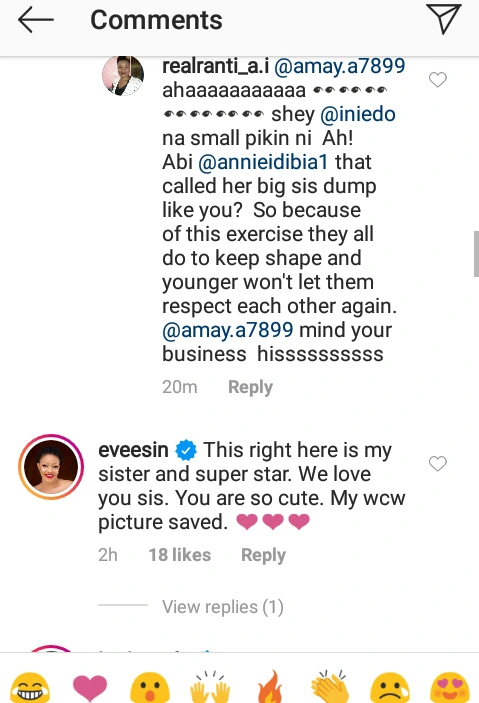 What do you think about this, who was wrong among the two?