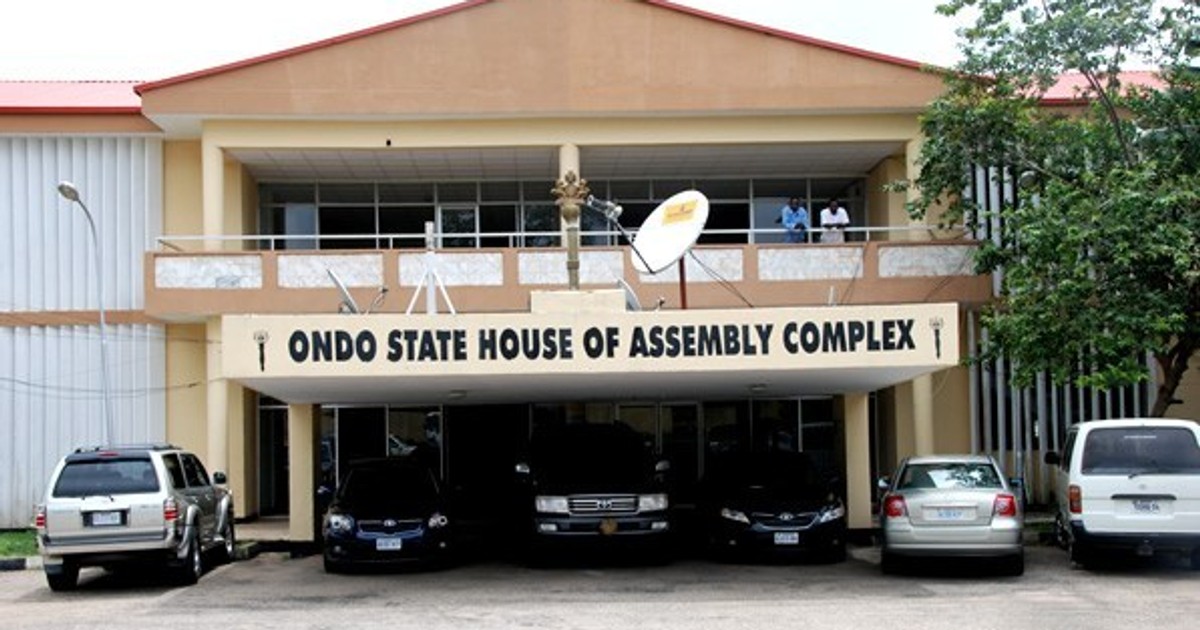 News
Tell your friends
The suspected thugs were at the complex to prevent lawmakers from resuming for plenary.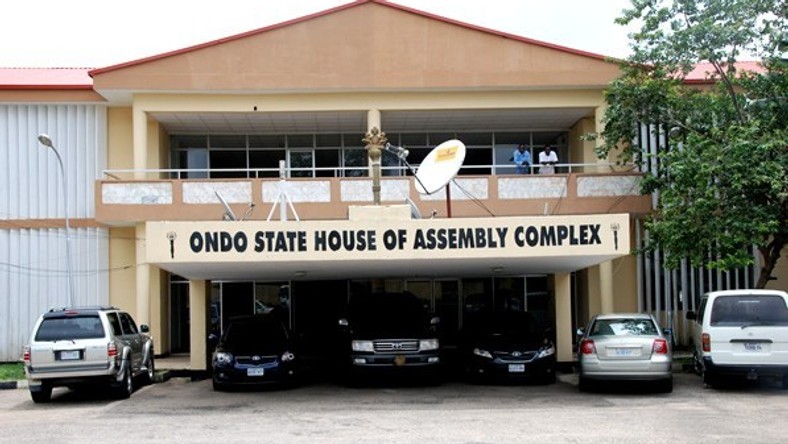 Local reports say the thugs stormed the complex in anticipation of the arrival of lawmakers who are loyal to Deputy Governor Agboola Ajayi.
Ajayi, who fell out with Governor Rotimi Akeredolu, dumped the APC for the PDP in June in order to realise a governorship ambition.
He would dump the PDP for Zenith Labour Party (ZLP) afterwards, after the PDP denied him its ticket.
The lawmakers who were expected at the assembly complex and who are loyalists of Ajayi are Ogundeji Iroju (Odigbo constituency), Wale Williams (Ondo constituency I), Tomide Akinribido (Ondo constituency II), and Favour Tomomowo (Ilaje constituency II).
The legislators had been suspended from plenary. However, a High Court in Akure, the Ondo State capital, overturned that decision.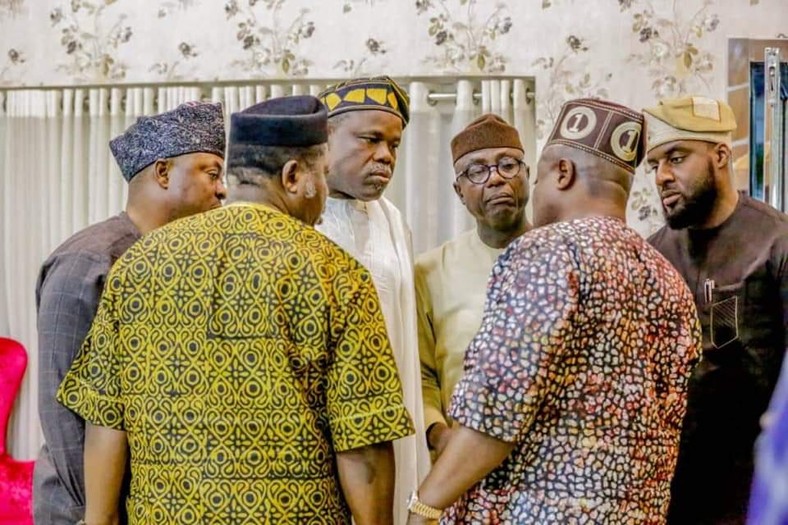 Three of the lawmakers belong to the APC. Akinribodo is of the ZLP.
Security operatives have encircled the complex to prevent a breakdown of law and order.
Akerodolu will square up to Eyitayo Jegede of the PDP and 15 other candidates in the October vote.
Source: Pulse Nigeria
#AGBOOLA AJAYI #ROTIMI AKEREDOLU #ONDO STATE #PDP #APC
Tell your friends
Thank you! You have successfully subscribed to receive our newsletter pulse.ng
LIKE PULSE NIGERIA FOLLOW PULSE NIGERIA
Eyewitness? Submit your stories now via social or:
Email: eyewitness@pulse.ng
UK judge explains how Osinbajo detected P&ID fraud against Nigeria
Published Last Saturday at 3:15 PM
FG says N30.5b was spent in 4 months to tackle COVID-19
Published Last Sunday at 8:13 PM
Report: The disrupting influence of coronavirus pandemic on WASSCE
Published Yesterday at 9:22 AM
Schools, NYSC camps remain closed as Buhari approves reopening of cinemas, gyms
Published Last Thursday at 8:32 PM
Police arrest 2 Nigerians for 'defrauding' a state in Germany of €2.3m COVID-19 fund
Published Last Sunday at 6:57 PM
Troops raid bandits' camps, kill one, arrest 4 in Benue, Nasarawa
Published Yesterday at 11:08 AM
Ogun government orders full reopening of schools September 21
Published Yesterday at 9:35 PM
Oba of Benin to Governor Obaseki: 'You will not be in power forever'
Published Last Thursday at 5:08 PM
Ondo election: PDP governorship aspirant resigns
Published Yesterday at 4:59 PM
Source: Pulse Nigeria.