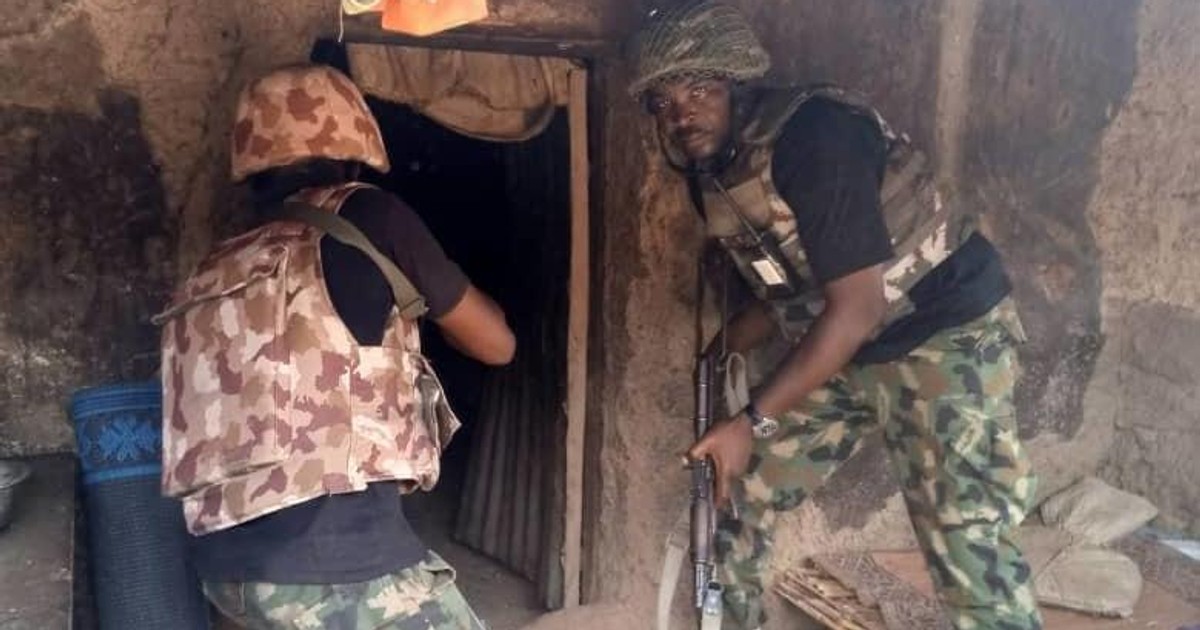 News
Tell your friends
The Defence Headquarters says the troops of Operation Whirl Stroke have raided some identified bandits' camps in parts of Benue and Nasarawa states killing one and arresting four on Sunday.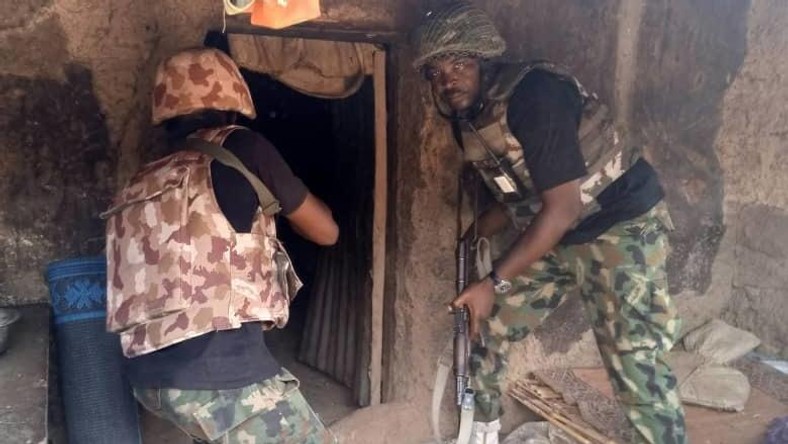 Enenche said the operations were conducted by troops deployed at Guma in Benue and Keana in Nasarawa State.
He said that a dawn raid on bandits' camp at Guma forest along the Benue-Nasarawa border led to the killing of one bandit, adding that others fled the area with gunshot wounds.
According to him, troops also recovered one AK-47 rifle, one AK-47 magazine, one locally made pistol and three mobile phones from the scene while the camp was subsequently destroyed.
"Similarly, troops of Sector 1 deployed at Gagbe in Gwer West Local Government Area of Benue conducted another dawn raid on another suspected armed bandits' hideout at Tse Agi in the general area.
ALSO READ: 410 'terrorists' surrender to troops in Nasarawa, military says
"The gallant troops stormed the hideout and apprehended four suspects, while one AK 47 rifle, two AK-47 magazines and 46 rounds of 7.62 mm special ammunition were also recovered at the location.
"The hideout was subsequently destroyed while the suspects are currently being profiled after which they will be handed over to the appropriate prosecuting agency for further action.
"The Military High Command appreciates the general public for their cooperation in providing credible information which has so far facilitated the successes of the operations.
"The Armed Forces of Nigeria assures that these offensives against the common enemies of this Nation will not cease until normalcy is restored to all the troubled zones of the Country," he said.
Author: News Agency Of Nigeria Source: NAN
Tell your friends
Thank you! You have successfully subscribed to receive our newsletter pulse.ng
LIKE PULSE NIGERIA FOLLOW PULSE NIGERIA
Eyewitness? Submit your stories now via social or:
Email: eyewitness@pulse.ng
UK judge explains how Osinbajo detected P&ID fraud against Nigeria
Published Last Saturday at 3:15 PM
FG says N30.5b was spent in 4 months to tackle COVID-19
Published Last Sunday at 8:13 PM
Report: The disrupting influence of coronavirus pandemic on WASSCE
Published Yesterday at 9:22 AM
Schools, NYSC camps remain closed as Buhari approves reopening of cinemas, gyms
Published Last Thursday at 8:32 PM
Police arrest 2 Nigerians for 'defrauding' a state in Germany of €2.3m COVID-19 fund
Published Last Sunday at 6:57 PM
Troops raid bandits' camps, kill one, arrest 4 in Benue, Nasarawa
Published Yesterday at 11:08 AM
Ogun government orders full reopening of schools September 21
Published Yesterday at 9:35 PM
Oba of Benin to Governor Obaseki: 'You will not be in power forever'
Published Last Thursday at 5:08 PM
'Hanan Buhari's wedding has nothing to do with Nigerians' hardship,' says First Lady's aide
Published Yesterday at 10:05 PM
Source: Pulse Nigeria.