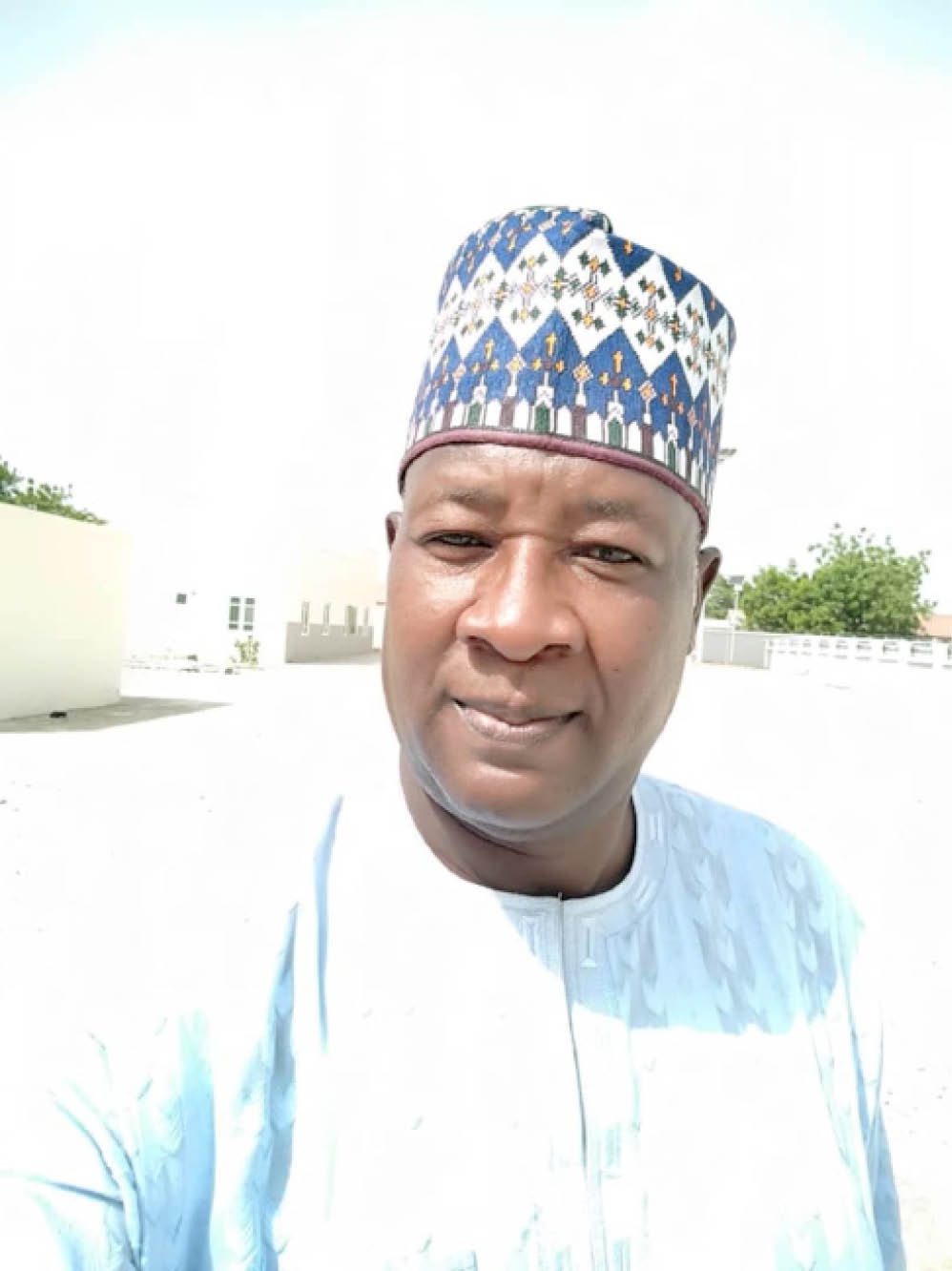 Alhaji Yakubu Ahmed-BK is the chief executive officer of the Arewa Rapid Response Network (ARRN), a Birnin Kebbi-based political pressure group.
In this interview, the veteran journalist described the recent media attacks on Justice Minister Abubakar Malami as not only ill-motivated but calculated to pull him down to suit the intentions of some political groups in the country.
Recently, there were allegations of corruption against Justice Minister Abubakar Malami. However, some highly placed people in Kebbi State are said to read political undertones in it. What is the true situation?
I believe the number one motive is political. The majority feeling is that it is a clear attempt to begin a well oiled and hugely bankrolled media campaign to achieve ulterior motives that have the potential to jeopardise the country's match to progress.
Some highly placed political stalwarts erroneously see Malami as the arrowhead of an imaginary pro-Buhari group within the All Progressives Congress (APC). Their shallow understanding is that the struggle for 2023 would not be in their favour if they failed to put Malami in check.
In furtherance to this, they launched this campaign to smear the minister's image, believing that when they succeed in painting him black, the president himself would be put on the defensive. They also believe that his anti-corruption campaign would be questioned and rubbished so that they would position themselves at the forefront of efforts to grab power.
There are also some incurably corrupt elements in very important sectors of the economy, who felt uncomfortable with the non-compromising stance of the minister, and his insistence that the anti-corruption campaign of this government would not be allowed to be sabotaged on the altar of having sacred cows.
Talking about political motives, how, for example, is the Magu incident, which Malami was said to have orchestrated, connected to politics?
The Magu incident, as you put it, was essentially procedural and ethical. What people don't know is that on several occasions, Malami had saved the head of Magu from being 'chopped off.' There were times in the past that he was to be sacked and Malami advised against it, on the basis of timing and the risk to the action being misinterpreted by international partners, which would make recovery of assets rather more difficult, as well as the need to give a fair hearing and allow incontrovertible facts to emerge.
Those who cashed on the Magu issue only did so because it looked to them as though it provided them with a begging opportunity to target Malami and conveniently use it as a smokescreen to achieve their political motives. The same thing with business interests of those who have become used to exploiting loopholes to cheat the country of billions. It is purely a case of corruption fighting back.
But the allegations against the minister were specific; pictures of very expensive properties were published and linked to him; how would you react to this?
The minister has repeatedly challenged purveyors of the allegations to prove a link to him, which they have failed to do. To begin with, long before he became minister, Malami had a very successful law practising firm and as a Senior Advocate of many years standing. He worked hard, using his connections globally to make a huge success out of it. He was, before becoming a minister, a very rich man. The hotel, which pictures they bandied about, was bought in 2011. Even the president has remembered that the same hotel was used to accommodate party officials whenever they were in Kano during his campaigns in 2011. Same for the private school in Birnin Kebbi they made reference to. Everyone in Kebbi knows that the school was owned by the family of the minister, long before he assumed office. The Azbir Arena they included in their allegations was built from loans from banks, and the minister has papers in that regard. What we, in Kebbi find laughable was the thinking that Malami could not have afforded these properties before becoming minister. His wife has been in business from day, one and records are there that she has been successful in it.
Some questions have been raised about whether he declared assets and reflected all these properties.
You see, Malami has declared his assets three times. The first was when he was appointed minister in 2015, second was when he left office in 2019, and the third time was when he was re-appointed in 2019. He is required, by law, to declare his assets again when he leaves office, and he will be happy to do just that. In all the asset declarations, he has meticulously listed all his processions and financial status to the latter and to the last Kobo. If anybody has information of even a pin or a dime that he has excluded, they should please blow the whistle.
But the APC is generally seen, rightly or wrongly, as a party that is likely to be engrossed in battles to keep it intact, considering the internal squabbles inherent in it.
I cannot dispute the fact that internal squabbles exist, but these are normal happenings in politics in Nigeria. Of course, when people become overtly and irresponsibly ambitious, to the point of endangering the unity, cohesion and progress of the country, just because they must become president or whatever, the country must learn how to apply the brakes on them in order to put the country first. Having said this, I want to believe that at the end of the day, the party will overcome this snag, put the house in order, bring everybody back on board through dialogue and establish the party's superior positioning in the politics of this country.
The APC won an election on the crest of public demand for change, and I think it can lay claim to have done well, and should, therefore, be the dominant political party in Nigeria.
2023 offers a chance for the party to win another election to consolidate on the achievements and open a new vista anchored on sound vision, capacity to deal with our problems and the ability to carry everybody along on the path of sustainable growth.
It is no longer a secret that Malami will contest for the governorship seat of Kebbi State in 2023. Do you think he would be a better governor?
The problem of Kebbi has always been getting the right leadership with the vision, patriotism, capacity and the will to take measures necessary to deal with its multifaceted infrastructure deficit challenges. I think that as governor, Malami would bring many advantages to bear. He has the right connection, exposure, experience and the aptitude to confront Kebbi's myriad of problems.
Kebbi has an urgent need of progressive-minded leaders with the zeal and will to channel resources rightly, transparently, and with the conviction for value for money. I have observed that mismanagement and misapplication of scarce resources have been at the heart of our inability to uplift our state out of the woods of underdevelopment. I will hugely be disappointed if Malami becomes governor and fails to change the narratives of leadership in Kebbi State.