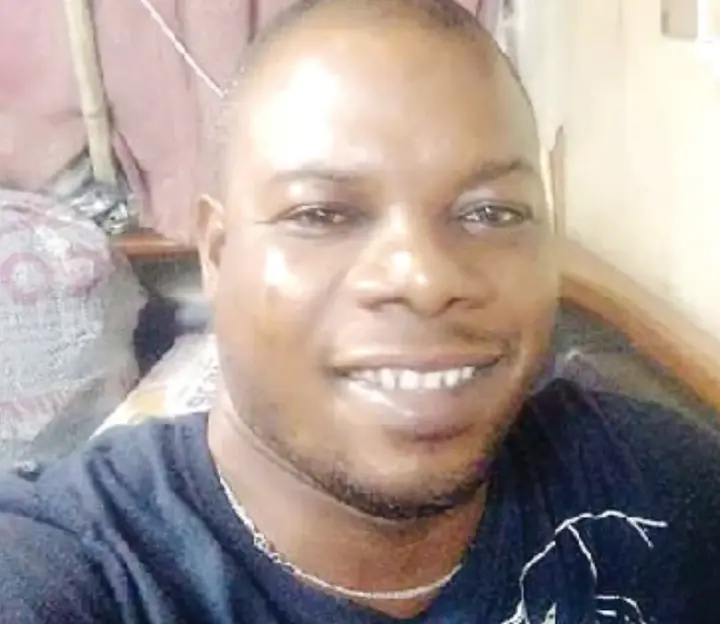 Widow Went For Prayers, Not Knowing Her Daughter Was Molested At Home By Her Neighbor 
An engineer who was identified as Adewunmi Lawal is presently wanted by the Ogun State Police Command, after he was accused of breaking into his neighbor's apartment to molest the Widow's daughter daughter in Ogun State.
The Victim's mother disclosed that the suspect broke into her apartment to molest her 16 year old daughter, two days after she was away in Badagry, Lagos for prayers.
On getting home, the victim informed her mother who then proceeded to report the matter to a human rights Organisation.
The suspect who is a landlord in the area where the incident took place has been on the run since then. The widow however claims that the suspect and his wife have been calling since the incident, begging to settle the matter outside Police involvement which she refused.
Narrating her ordeal she said, "My daughter, who was still awake, suddenly heard someone breaking the back door of my apartment and when she moved closer to find out, she saw Adewunmi using a bench to break the wooden door to force his way in. When he gained entry, he struggled with her till he overpowered her and forcefully had intercourse with her on the floor."
"When my daughter wanted to shout, he prevented her till he finished and left. My daughter called and informed me about the incident and said Adewunmi deflowered her. My comrades in the CDHR and I reported the matter to the Itele Police Station and when we asked for Adewunmi, his wife said he had left home since 4am. 
When the accused was contacted by Punch Metro on a phone call he said, "I caught her daughter and his junior brother having a taboo. It was when I went to pluck a leaf at the back of their house that I saw them.
"I was with them inside their house, where she was pleading with me not to tell her mother; it is a taboo and she was scared that I would report to her mother; she is trying to blackmail me."
When asked how he gained entry into the house, he recanted his earlier statement and said, "I did not enter their house."
Abimbola Oyeyemi, Ogun state Police Public Relations Officer (PPRO) was contacted and he confirmed the incident saying, "The man is on our wanted list; we gathered that the man is living in Port Harcourt and the victim's mother doesn't know the exact place where he stays in Port Harcourt, but he is a landlord in the area where the crime was committed."
The PPRO further added, "That claim is a plea of alibi. If he didn't do it, why is he on the run? Why can't he show up? Why is he calling the mother of the victim and begging her that he is ready to settle?
"A clear conscience doesn't fear any accusation. If he didn't do it, why has he not shown up at the police station to clear his name? Why did he abandon his house?"